Posted on July 19, 2023 at 2:48 pm | No Comments
A quick post to mark a noteworthy anniversary…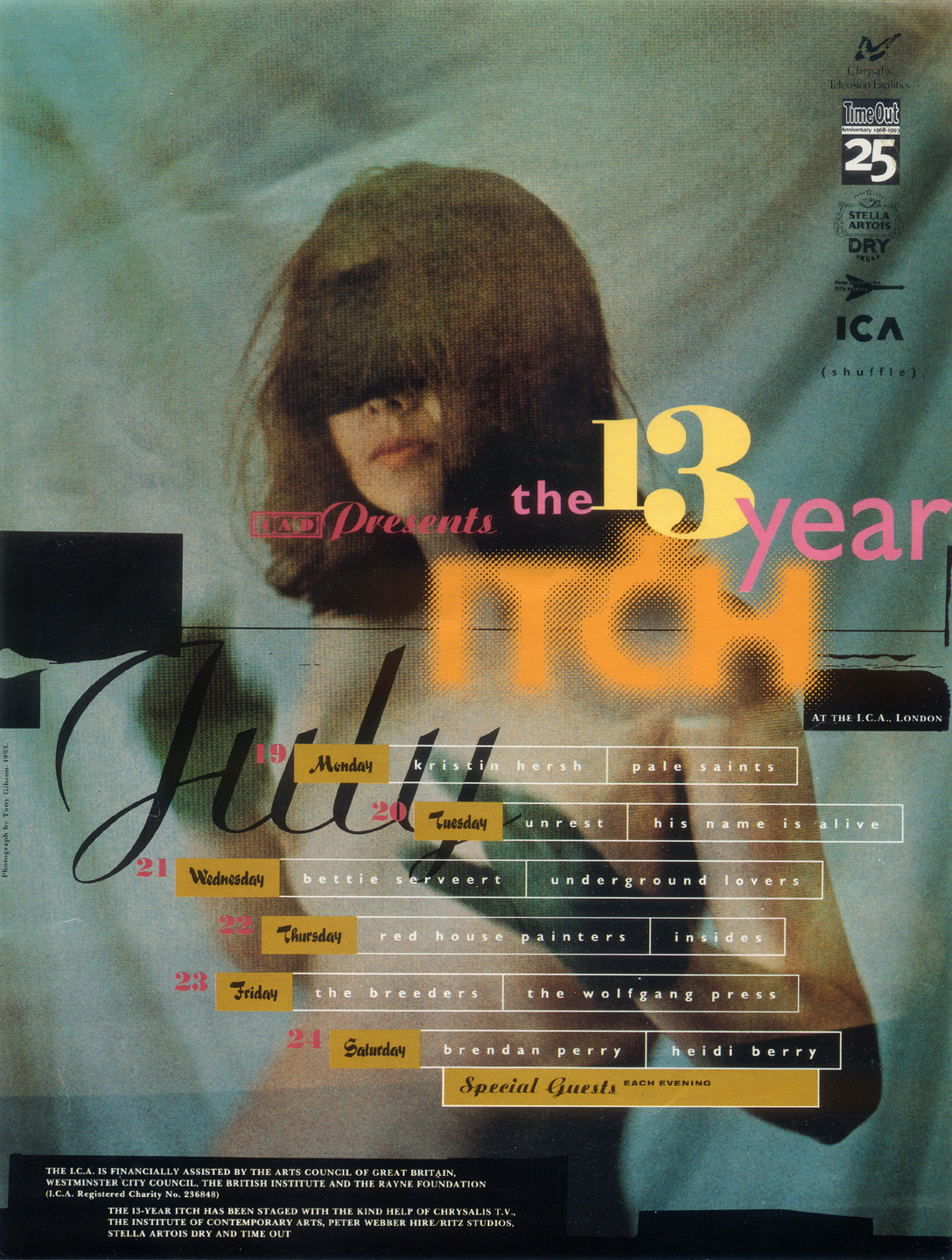 Thirty years ago today I was in England for the first time ever, and for a very, very special reason: A week-long celebration of the venerable
4AD record label
called "The 13 Year Itch" at the ICA London. Monday, July 19th through Saturday, July 24th, 1993. Six nights of music, two scheduled bands each night, with unannounced 'special guests' each evening. Plus unique video presentations and a gallery of the unmistakable artwork of Vaughan Oliver (
RIP
), Chris Bigg, and their collaborators at v23. The announced lineup? Undeniable. Kristin Hersh, Pale Saints, Unrest, His Name Is Alive, Bettie Serveert, Underground Lovers, Red House Painters, Insides, The Breeders, The Wolfgang Press, Brendan Perry of Dead Can Dance, and Heidi Berry. Some of the surprise bands? Throwing Muses, Lush, Ether (more on them below), and bonus second sets from the Breeders & Unrest. Unreal.
This trip started my unending love-affair with label-centric festivals. As much as I say I'm not a 'festival kinda guy', if a label I love is throwing one, I'm probably there. Merge, Teen-Beat, Matador, Touch & Go, Slumberland, Numero (earlier this year), Dromedary (later this year), I've been to a lot of 'em, and they've been some of the musical/travel highlights of my life.
Interview clips & live footage from the UK version of MTV's 120 minutes
Some random personal (and mostly fuzzy) recollections from that week to accompany some photos I snapped below…
Whew, those surprise guests. I was a massive Throwing Muses fan who was already excited enough to see Kristin Hersh solo, and certainly didn't expect the whole band to play that week. And having the Breeders walk on stage a day after their scheduled slot for a bonus set? Hearing songs from the not-yet-released "Last Splash"? Thrilling. And Lush?! Premiering songs that would eventually appear on their 1994's "Split" LP (and even one from 1996's "Lovelife"). Amazing. And then there's Ether… a supergroup if ever there was one. When they took their places in front of us, I couldn't believe my eyes and then my ears: The band included the much-missed Caroline Crawley of Shelleyan Orphan along with guitarist Pearl Thompson and drummer Boris Williams of the Cure. Having two members of your favorite band suddenly appear in front of you is a shocking, unforgettable thing. And that meant that I'd get to see two of my top five fave drummers play that week (guess the other). Ridiculous.
I was very glad to randomly meet Andrea Feldman & Susan Curran early in the week, who had also traveled from New England, Providence to be exact. Fellow music (and 4AD) nuts who were starting up a great 'zine called Warped Reality, they made my first-ever overseas solo trip that much more comfortable, and it hit hard when Susan passed away a decade ago (can't believe it's been that long). I also got to hang with Brant Nelson, who would found Dewdrops Records that year, and would eventually put out music from the first band I was ever in.
Another chance encounter and bit-of-bonding I treasure is with Red House Painters guitarist Gordon Mack. We got talking shortly after I arrived when I recognized him in the crowd and hit it off… he was incredibly kind, open, and affable, and we spent a bunch of time together that week. I was in awe of his band, but he was so genuine that he instantly squashed any of my potential fanboy behavior. When he'd had enough of the crowd at one point, he said "Let's get outta here and hit a pub." We lost touch, and I was bummed when he eventually left the band… they never sounded better than when he was creating his soundscapes inside of their songs.
There's a mystery photo below, and maybe someone reading this can help with my faulty memory. One of the pictures is of Ian Masters, who was at the festival but who, as I was recently reminded, had left the Pale Saints by that point. Was his new band Spoonfed Hybrid one of the surprise guests? Did he jump on stage with His Name Is Alive? I don't remember! Do you? Let me know. Update! HNIA drummer Trey was kind enough to confirm that Ian did, in fact, play bass with them during their set. Which I was surely very excited about at the time, but the knowledge disappeared with the passing years. Mystery solved!
You can find some of the setlists from that week at Setlist.fm, and listen to a few live recordings on youtube.

Here's my set of point-and-shoot photos from the week. Wish I'd taken more, but the pre-digital-camera era and varied crowd spots kept it limited (though I certainly think I got enough shots of Kim Deal :-))…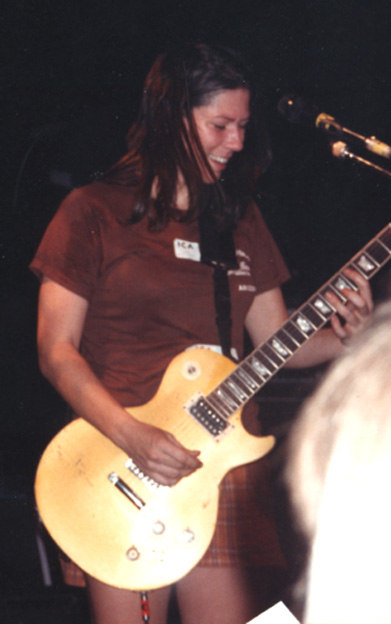 Kim Deal of the Breeders during their surprise set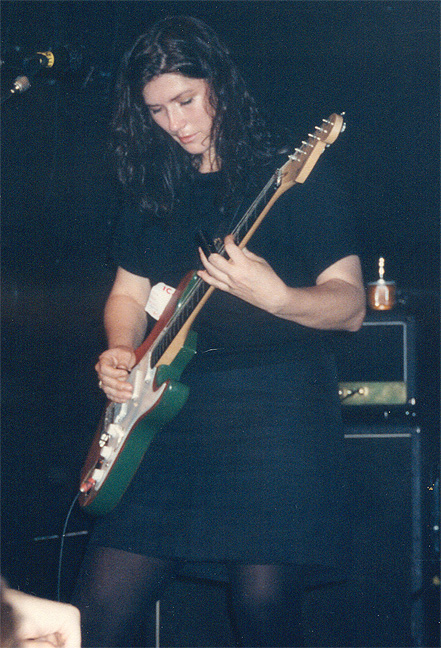 Kelley Deal of the Breeders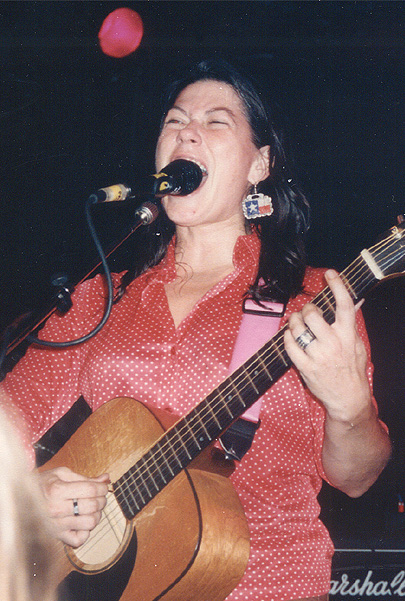 Kim again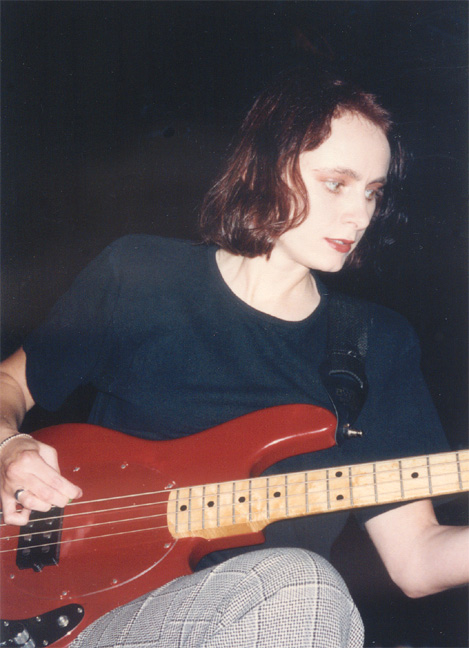 The Breeders' Josephine Wiggs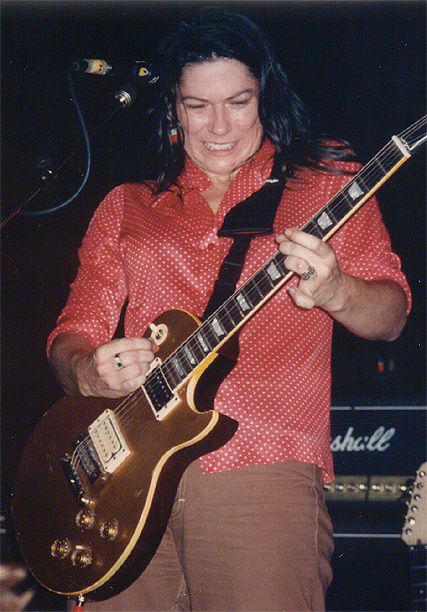 more Kim
Kelley Deal wearing my favorite Unrest t-shirt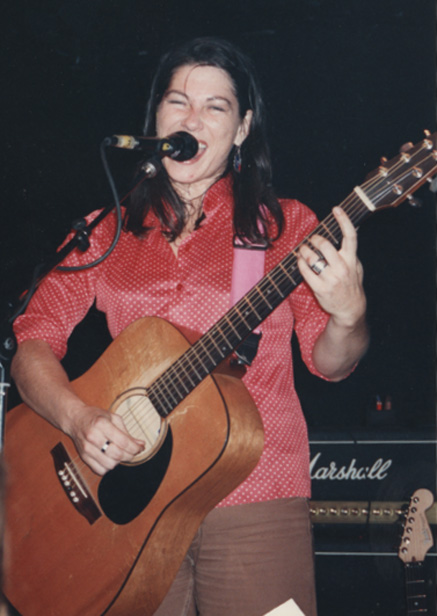 Look, it's Kim again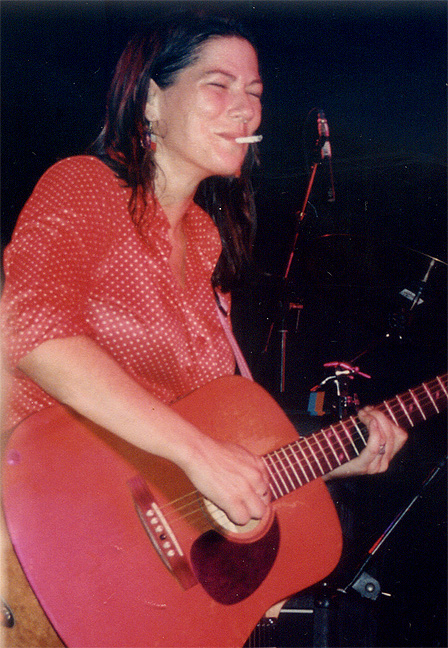 Kim Deal, back when you could smoke on stage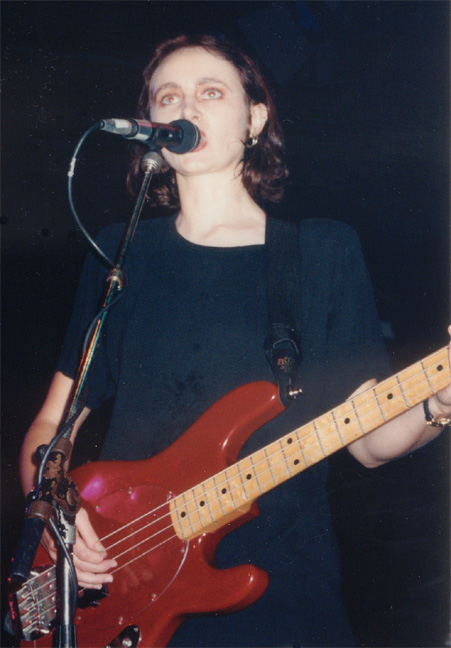 Josephine Wiggs of the Breeders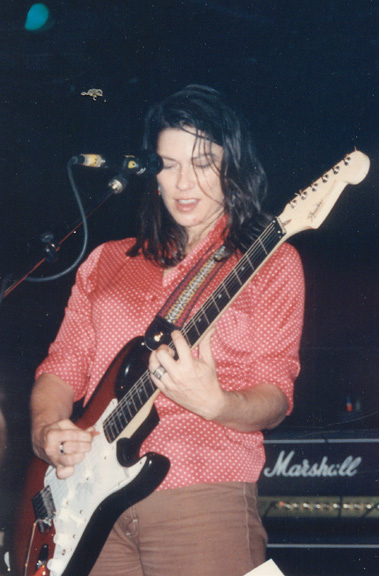 another Kim Deal shot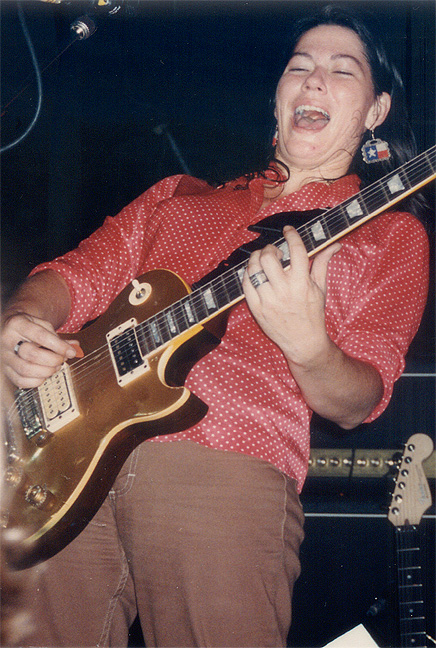 … and a last one for good measure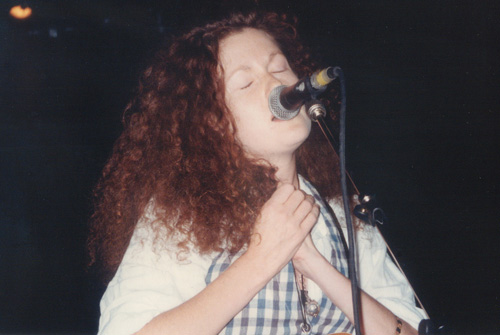 Caroline Crawley of Ether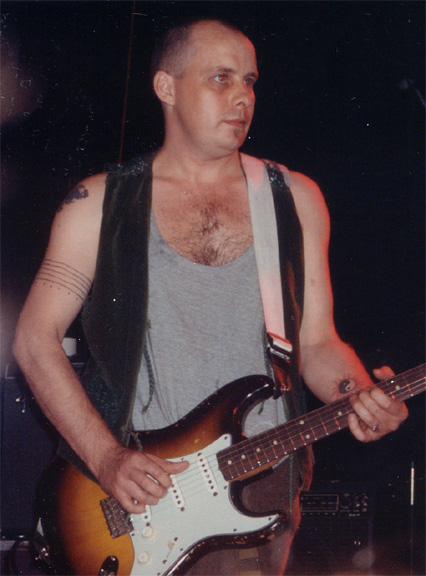 Ether's Pearl Thompson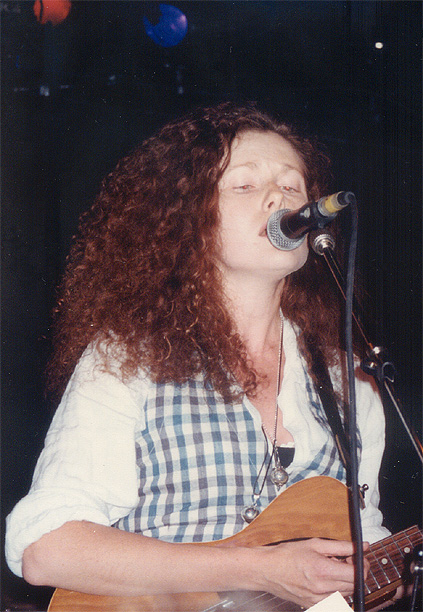 Ether's Caroline Crawley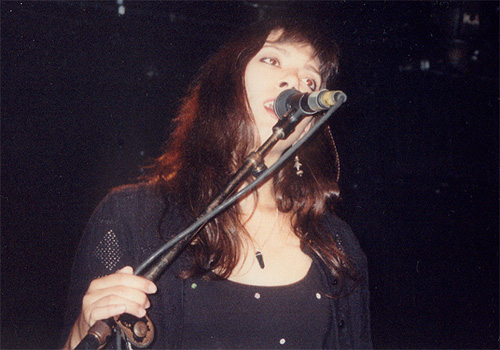 Karin Oliver of His Name Is Alive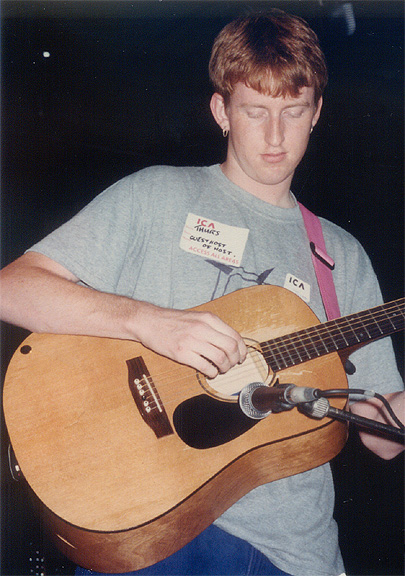 Guest Jason Farrell helps introduce Red House Painters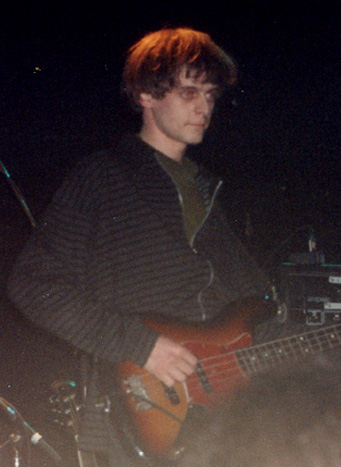 Former Pale Saint Ian Masters on stage with His Name Is Alive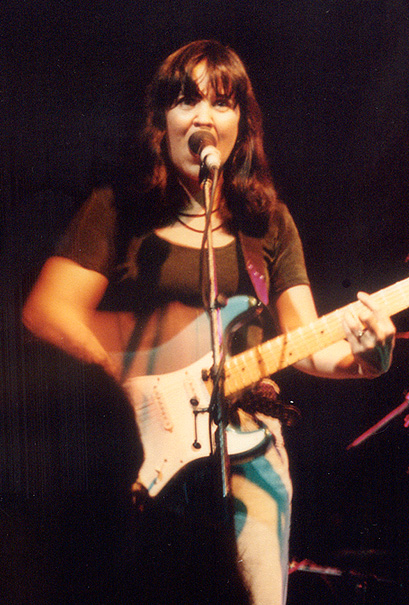 Kristin Hersh of Throwing Muses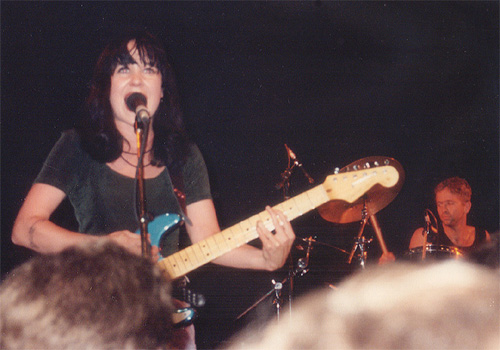 Throwing Muses' Kristin Hersh & David Narcizo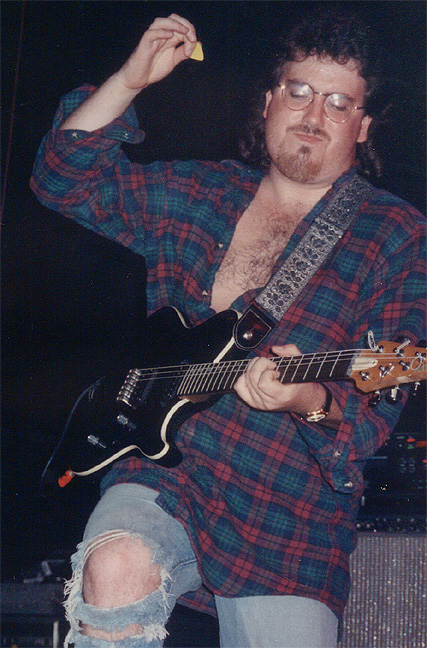 Gordon Mack of Red House Painters
Mark Kozelek of Red House Painters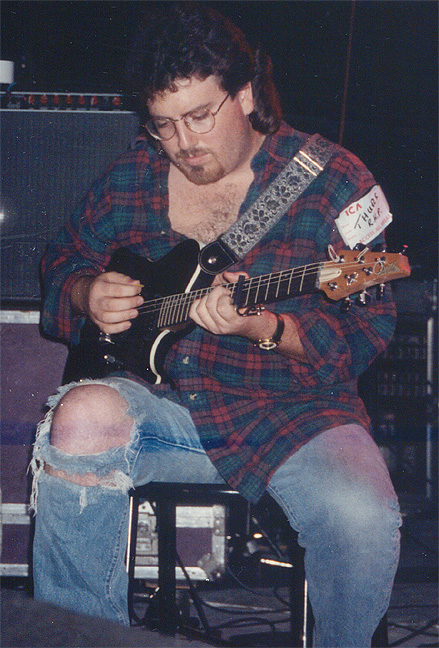 Red House Painters' Gordon Mack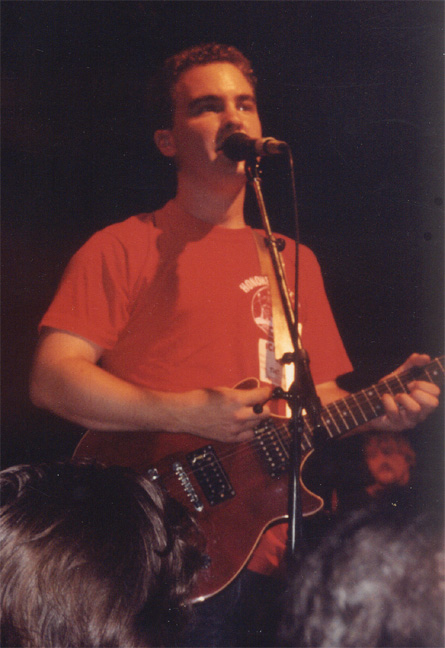 Mark Robinson of Unrest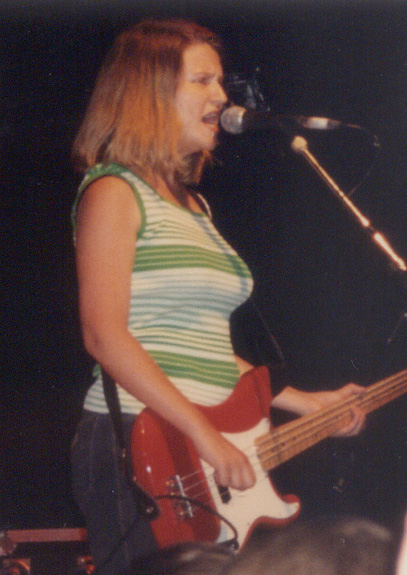 Bridget Cross of Unrest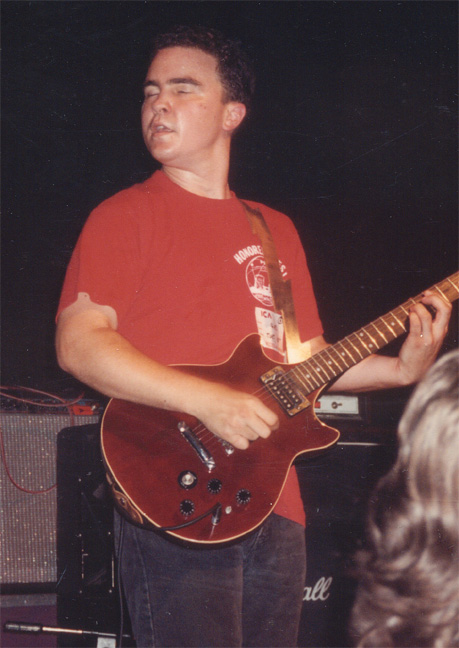 Unrest's Mark Robinson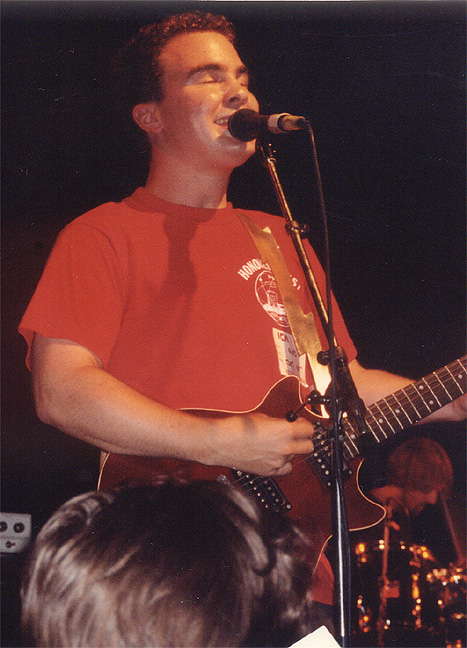 Unrest's Mark Robinson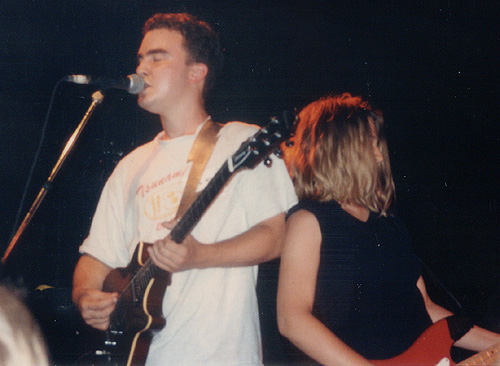 Unrest's Mark Robinson & Bridget Cross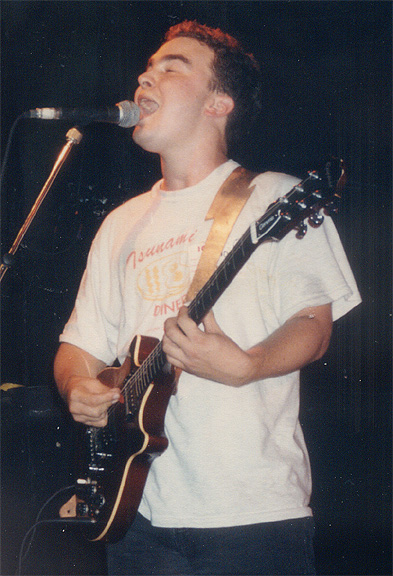 Mark Robinson sporting a spiffy Tsunami t-shirt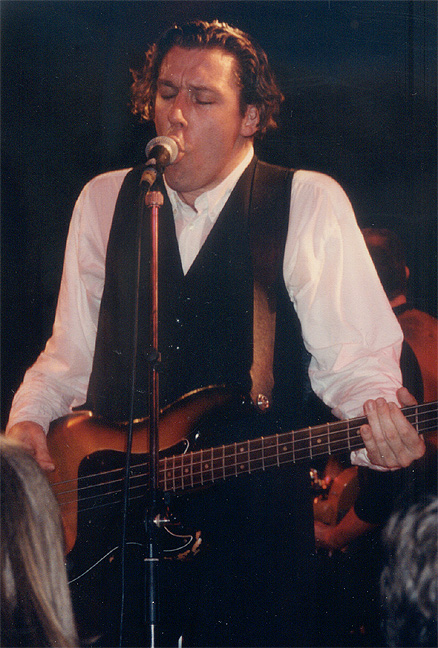 Michael Allen of The Wolfgang Press

Bless you, Ivo-Watts Russell, and everyone involved in putting that week together, for giving this Vermont kid a reason to take his first-ever cross-Atlantic flight. And memories I'll never forget. Mostly.

Posted on February 28, 2023 at 11:04 am | No Comments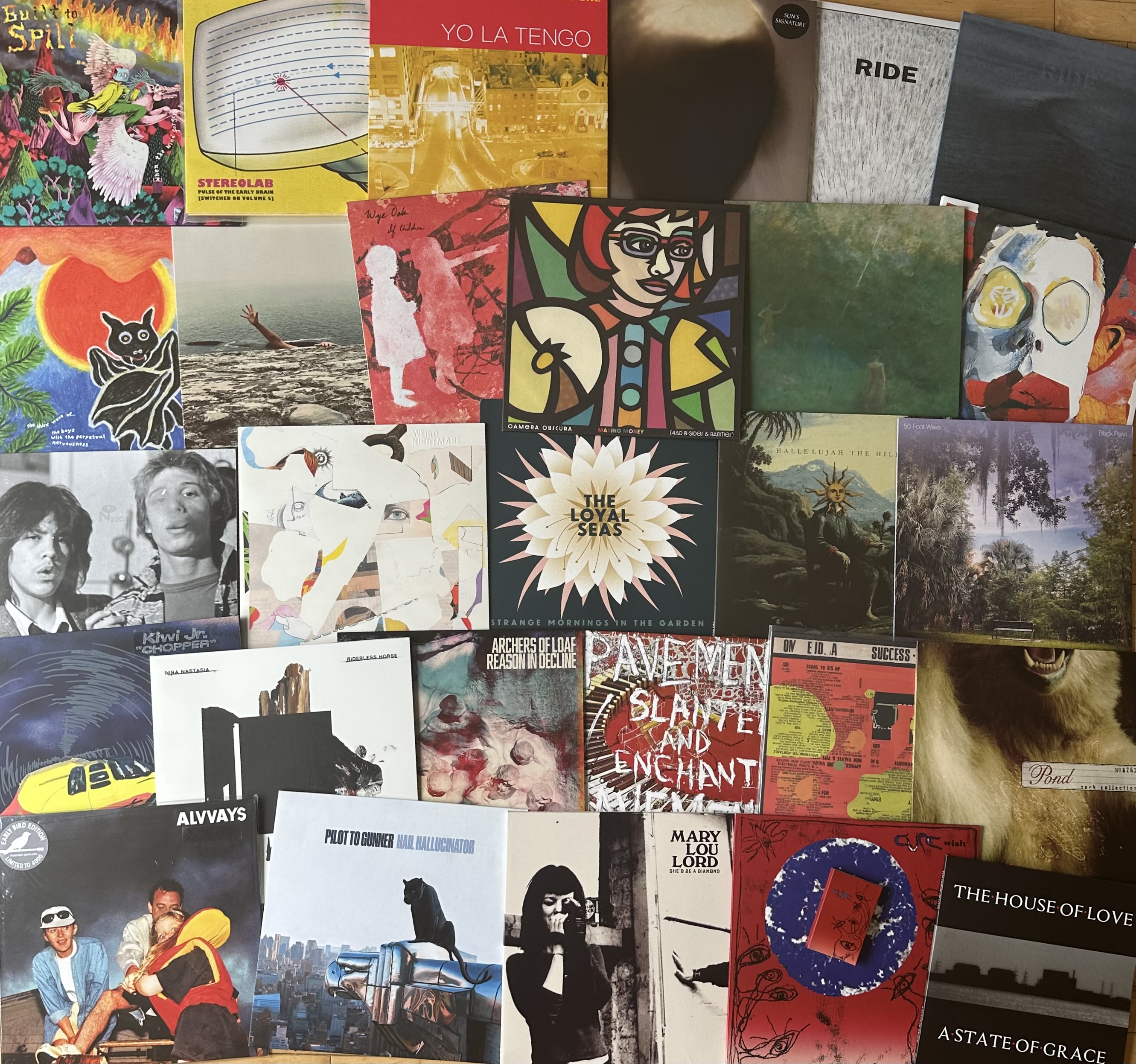 So last year's faves list took me twelve long months to pull together. This one? Just two! A minor miracle. I think maybe I've gotten my posting-groove back? Just in time for the big music blog resurgence. What, you haven't heard?
Once again, here's my annual, alphabetical rundown of the new albums & reissues (and one EP) that I loved and listened to lots in 2022. As always, no numbered ranking, just a loooong list. Not the 'best', just the personal favorites that found their way to my ears.
There's a bit of text about each, record label links for direct-as-possible-purchasing, along with embeds and Bandcamp links for further listening. And a playlist to bookmark or stream while you read. And yeah, as you may note, I am still a sucker for all things Slumberland.
Previous years: 2021, 2020, 2019, 2018, 2017, 2016 & 2015, 2014, 2013, 2012, 2011, 2010, 2009, 2008, 2007, 2005, 2004, 2003, 2002, & 2001.
When you're done here, check out these 2022 fave lists from other discriminating ears I admire…
I've got some cool plans in my head for the 'Nac this year, and getting this list out early-ish clears the decks to make some of it happen. Here's hoping the inspiration/motivation hangs around awhile…
---
'Nac Faves of 2022 | streaming playlist
---
My Favorite LPs of 2022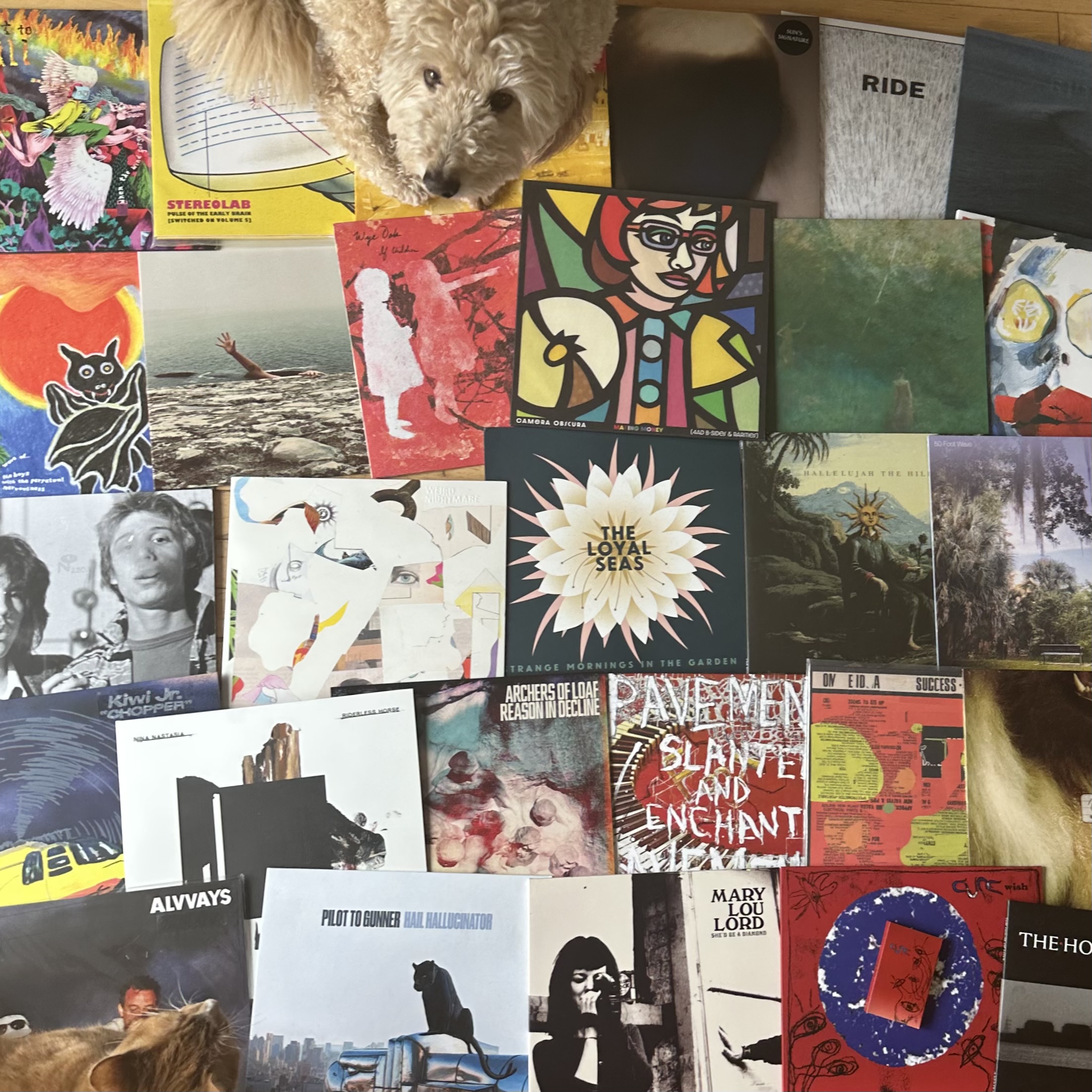 ---
"Easy Listening"
[ on Double Double Whammy ]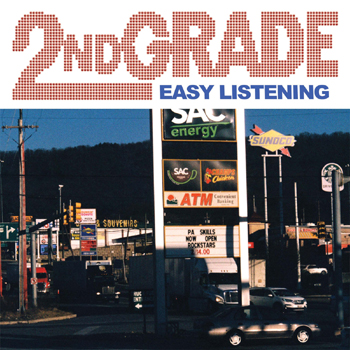 I'm a relatively new 2nd Grade convert, and I owe that to a couple friends and their feeds. Thank you, friends.
[ Stream the LP on Bandcamp / Buy it from DDW ]
---
"Black Pearl"
[ on Fire Records ]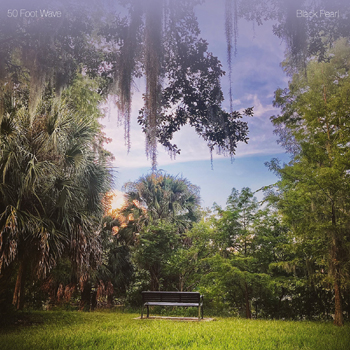 Kristin, Rob, & Bernard making a racket. I'm up for whatever they put down.
[ Stream the LP on Bandcamp / Buy it from Fire Records ]
---
"Bad Rev"
[ on Polyvinyl ]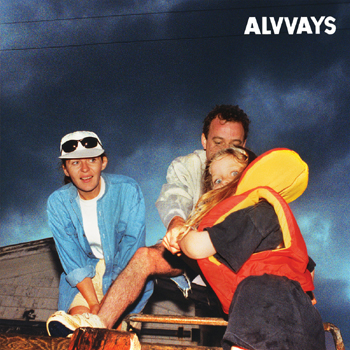 A long wait paid off with this third full-length of perfect shimmer-pop from this Canadian combo. Was lucky enough to see them from the front row recently, where I engaged in some serious swooning. They're better live than they've ever been, and that's saying something. Oh, and they just released a Jane Wiedlin cover! An inspired choice.
[ Stream the LP on Bandcamp / Buy it from Polyvinyl ]
---
"Reason In Decline"
[ on Merge Records ]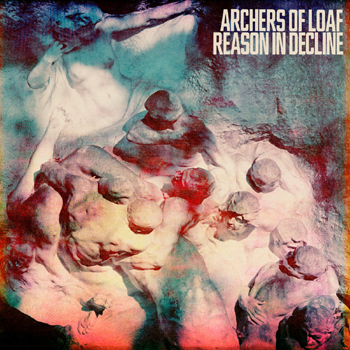 The Archers return! And like they never left. 24 years between albums and still full of righteous, hook-filled fury. They're on tour at this very moment, hopefully you've had or will get a chance to see them and bow down. I did, and did. All Hail Team Loaf.
[ Stream the LP on Bandcamp / Buy it from Merge ]
---
"Fingers Crossed"
[ on Slumberland Records ]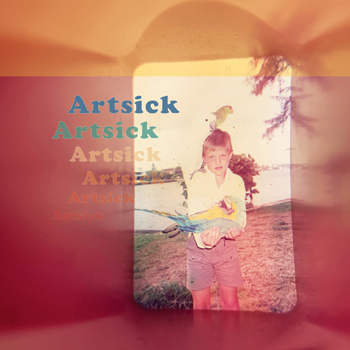 Another ace addition to the Slumberland roster. It's never a matter of 'if' I'll like something that Papa Slumber puts out, but 'how much'. This one? A lot.
[ Stream the LP on Bandcamp / Buy it from Slumberland ]
---
"Expert In A Dying Field"
[ on Carpark Records ]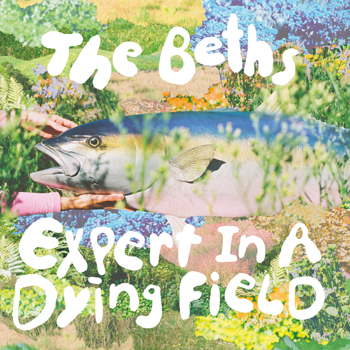 A stunner of a record from this kiwi outfit, following a string of truly great releases. Their super-fun live lockdown sessions helped keep me going during that whole show-drought-period, and finally seeing them in person at Courtney Barnett's Here & There Fest at MASS MoCA was a gift. I'll get the chance again soon when they play two nights at Roadrunner here in Boston next month.
[ Stream the LP on Bandcamp / Buy it from Carpark ]
---
"Dragon New Warm Mountain I Believe In You"
[ on 4AD ]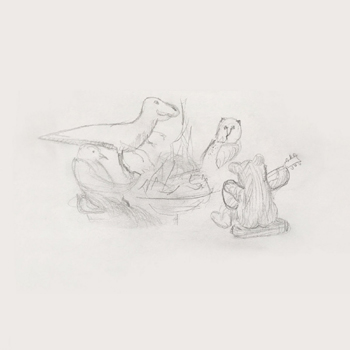 Speaking of Roadrunner, I got to see Big Thief there back in April, my first show in that swanky new venue, and hooboy, did that remarkable band get… big. Place was jammed, crowd was crazy (and crazy chatty), but they played as if they were in a much smaller room. Was cool to see them gather close together on the wide RR stage, though the space (and crowd) ate up some of the dynamics of their quieter material. Such a marked contrast to seeing them open for Nada Surf at the Paradise back in 2016. They deserve every bit of that success.
[ Stream the LP on Bandcamp / Buy it from 4AD ]
---
"Possessions"
[ on Kanine Records ]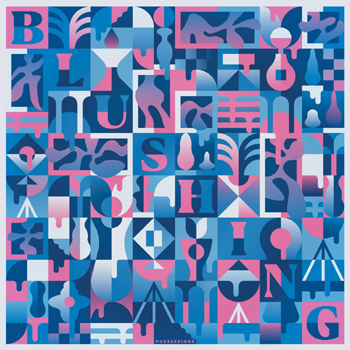 Who's excited? I am! Because I'll finally get to see Blushing, and a mere five minute walk from my house. They hit O'Brien's in Allston, MA on March 12th. It's the day after I'm seeing Unwound in NYC, though… so I may be half asleep, but I'll damn well be there.
[ Stream the LP on Bandcamp / Buy it from Kanine ]
---
The Boys With
The Perpetual Nervousness
"The Third Wave Of…"
[ on Bobo Integral ]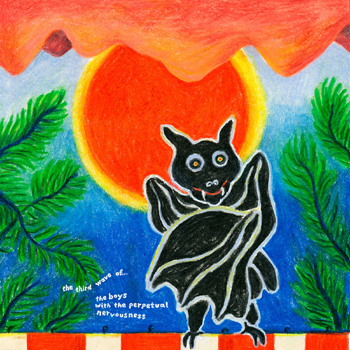 I feel like these guys were just on my list last year? Yes, they were. These prolific jangle-poppers did it again, and this time they recruited self-professed fan Mary Lou Lord to provide some perfect backing vocals on a song. Hoping for an actual U.S. tour might be a reach, but if it ever happens… Boston, and a MLL guest appearance, is a MUST.
[ Stream the LP on Bandcamp / Buy it from Bobo Integral ]
---
"When The Wind Forgets Your Name"
[ on Sub Pop ]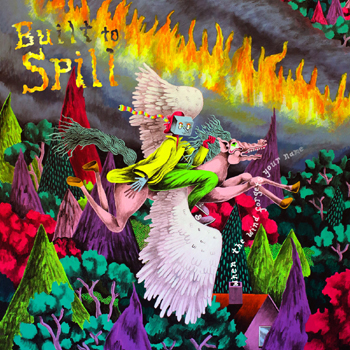 Is this among my favorite Built To Spill records? It is not. Still good? Yes! I listened to it a bunch, dug (sorry) the singles, and got to see them play a couple times last year, so what I'm truly looking forward to is the next LP… one that hopefully includes the current rad rhythm section of Melanie Radford & Teresa Esguerra. Seeing those two play with Doug brings pure joy, and I cannot wait to hear what they do together in a studio.
[ Stream the LP on Bandcamp / Buy it from Sub Pop ]
---
"Running With The Hurricane"
[ on Run For Cover Records ]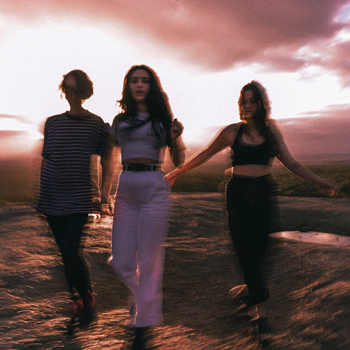 Well, at least they went out on a high note. Though their three-LP discography doesn't really have any lows. I was really looking forward to following their sonic journey over time, and their breakup is a big ol' bummer. But like they say, nothing gold can stay.
[ Stream the LP on Bandcamp / Buy it from Run For Cover ]
---
"Labyrinthitis"
[ on Merge Records ]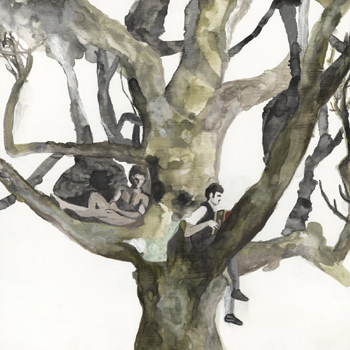 Oh, Mr. Bejar, you elusive genius you. I still kinda wish I'd said something when it was just he & I in an elevator that one time. I'm also very glad that I didn't. Three floors of tension-filled silence. I hope he sensed the love.
[ Stream the LP on Bandcamp / Buy it from Merge ]
---
"Pray 4 Tomorrow"
[ on Mint Records ]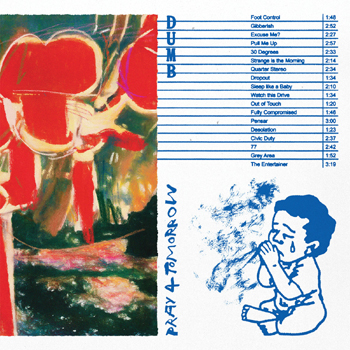 A late-comer to my list, but jeez, instant placement. One listen was all it took, though many, many followed. Again, I owe this find to a friend. I saw your post. And I thank you.
[ Stream the LP on Bandcamp / Buy it from Mint ]
---
"Above The Water"
[ on Magic Door ]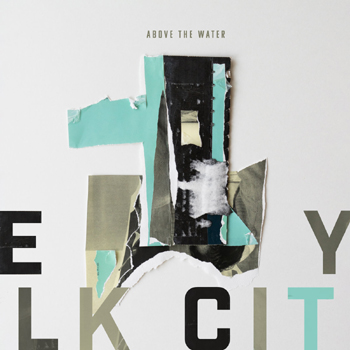 How the hell has this band existed since 1997, and yet I'd been totally oblivious until last year? I mean, they've been on a few compilations I own, and Sean from Luna has been in the band, but still… no clue. I feel shame. It took the relatively recent involvement of Richard from Versus 7 Flower to perk up my ears. Blind spot rectified. An album full of infectious songs that sounded even better in a live setting (thanks in no small part to James from Versus/PlusMinus joining up as well). Catch 'em if you can.
[ Stream & buy the LP on Bandcamp ]
---
"Life Tax"
[ on Flippin' Yeah Industries ]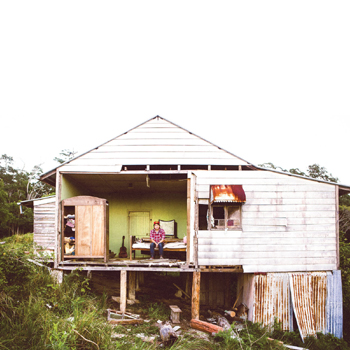 Any full-lengther from this longtime fave would likely end up here, but I'm used to falling more deeply in love with his recorded songs by seeing him play every couple years. I kinda took those regular visits for granted, but the pandemic (and maybe touring economics) has kept his recent appearances mostly limited to his Australian homeland. The exception was a European tour with the Magnetic Fields last year, and thank goodness for that, as that trip lead directly to him writing "The Squirrel Song", a digital single that arrived in late 2022. For obvious reasons, I adore it (read about its origins and order it right here)

. Darren rhymes "ferret" with "Merritt". I mean, come on.

[ Stream the LP on Bandcamp / Buy it from Flippin' Yeah ]
---
"Shufflemania!"
[ on Tiny Ghost Records ]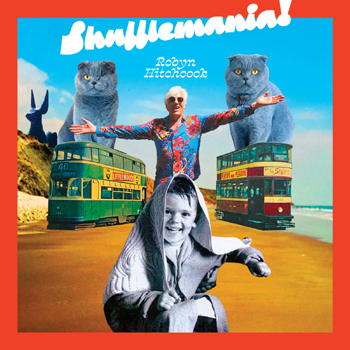 A Hitchcock record that uses "…mania!" in the title sets a high bar, and this one's worthy of the self-referential action. Robyn has been a constant and comforting online presence since the days of lockdown, doing regular streaming sets with his partner Emma Swift. Looking forward to seeing him in person for the first time since 2019 when he hits City Winery Boston in April.
[ Stream the LP on Bandcamp / Buy it from Tiny Ghosts ]
---
"Versions of Modern Performance"
[ on Matador Records ]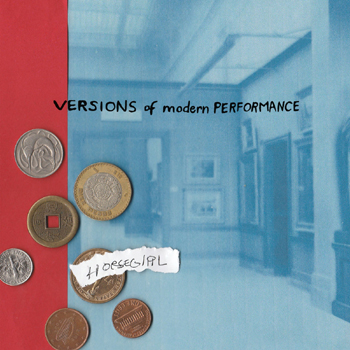 So young, and so great, right out of the gate. Take a jumble of quality influences, toss 'em in a blender, and out they come as Horsegirl's debut LP. And on Matador, no less (where some of those very influences call home). Caught them in two very different environments last year… first outdoors as the opening act on the giant Boston Calling stage less than week before their album was released, and again at a sold-out Sinclair in August. Both were great, but you can guess which set was more fun.
[ Stream the LP on Bandcamp / Buy it from Matador ]
---
"A State of Grace"
[ on Cherry Red ]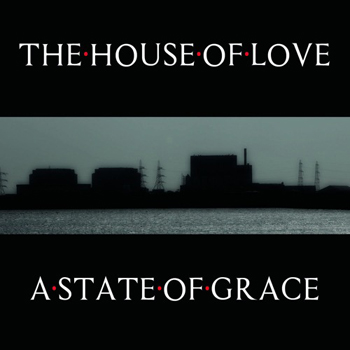 Sticklers & cranks can't resist shouting this isn't really the House of Love, since frontman Guy Chadwick is the only original member (so vitally, no Terry Bickers), but I've chosen not to quibble and just enjoy the fact that he's still around, still writing & singing new songs, and most excitingly, actually touring. He and his cracking band made it to Boston a few months back and it was wonderful. Hadn't seem them since… 1992, maybe? A lifetime. Making new live memories with songs I hold so close to my heart is a gift, and the few songs they played from this record held up among the old gold.
[ Buy the LP direct from from Cherry Red ]
---
"Dismal Nitch"
[ on Comedy Minus One ]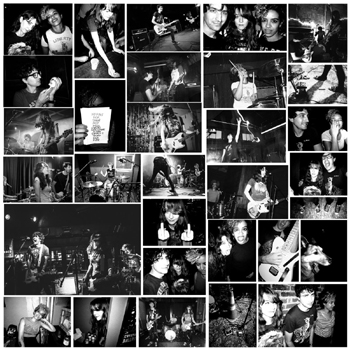 A thrilling record from a band I wasn't too familiar with, but really, really should have been. I somehow totally missed their 2015 debut LP, despite the Thermals/Bangs/KRS pedigree, so I'm glad I finally got on board with this one, their sophmore record and first for quality label Comedy Minus One.
[ Stream the LP on Bandcamp / Buy it from Comedy Minus One ]
---
"Don't Wait For A Sign"
[ on Slumberland Records ]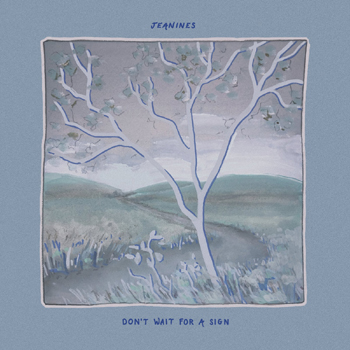 The second Slumberland release on this list, and not the last. NY-based, but somehow… they've not yet played Boston? Can that be? Either that or I totally missed it. That's gotta happen this year, right?
[ Stream the LP on Bandcamp / Buy it from Slumberland ]
---
"Fall In Love Not In Line"
[ on Slumberland Records ]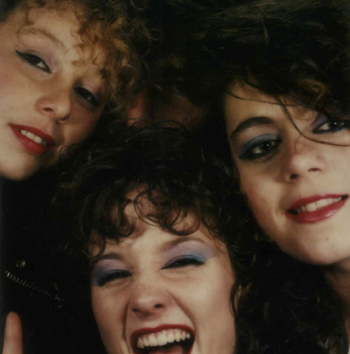 Like I said. Another great Slumber-band, this one Bay-area based, and while they've been around for a decade, this is their first proper full-length. Not sure they've ever even played the East Coast, but here's hoping.
[ Stream the LP on Bandcamp / Buy it from Slumberland ]
---
"Chopper"
[ on Sub Pop Records ]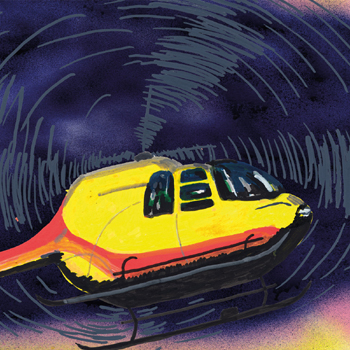 Another band that was also on last year's list with their sophomore record. Album number three did not disappoint, and I'm very much looking forward to finally seeing 'em in person when they play the (too small for them) Lilypad in Cambridge next month. Unsurprisingly, already sold out.
[ Stream the LP on Bandcamp / Buy it from Sub Pop ]
---
"Strange Mornings In The Garden"
[ on American Laundromat Records ]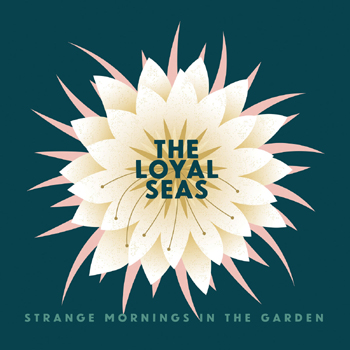 The musical match-made-in-heaven of Brian Sullivan (Dylan In The Movies) and Tanya Donelly (c'mon, you know) finally released their long-in-the-works collaboration and yeah, pure magic. Their set at the Burren in Somerville, and the band they pulled together to play it, was one of my live music highlights of 2022.
[ Stream the LP on Bandcamp / Buy it from American Laundromat ]
---
"Genius Killer"
[ on Mommyhead Music ]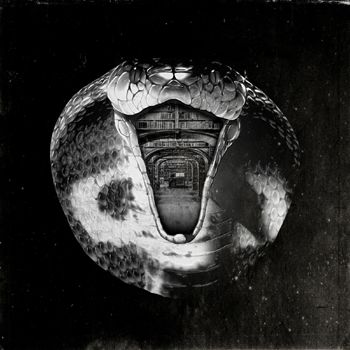 Around since 1987, with a decade off somewhere in there, and still regularly releasing meticulously-crafted, off-kilter pop records. Glad I reconnected with them a few years ago and was able to dig into the albums I missed out on. This one stands tall among them.
[ Stream & buy the LP on Bandcamp ]
---
"89 Memories"
[ on Shelflife Records ]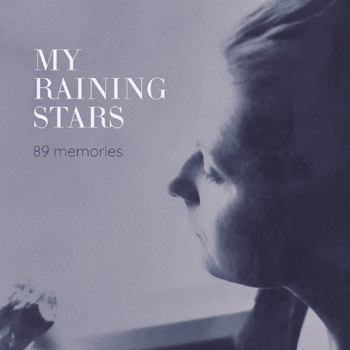 I get a lot of unsolicted messages about new music. Like, a lot. If I tune out for a few days I'm drowning in hundreds of unread notes, the majority of which mean little to me. But I am forever grateful that Thierry Haliniak, the Frenchman behind My Raining Stars, reached out last year to let me know about his wonderful new full length (14 years since the first!). He's released another ace EP since, and a new single just a couple weeks ago.
[ Stream the LP on Bandcamp / Buy it from Shelflife ]
---
"Riderless Horse"
[ on Temporary Residence ]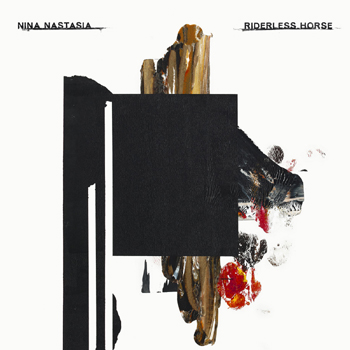 After a long absence, Nina Nastasia returned with an absolutely devastating record, one that would be crushing even if you didn't know the heart-punching backstory. I had plans to see her play these songs last year that didn't quite come together, but given her New England relocation, I'm optimistic I'll get another chance sometime soon.
[ Stream the LP on Bandcamp / Buy it from Temporary Residence ]
---
"Nothing's Ever Fine"
[ on Polyvinyl ]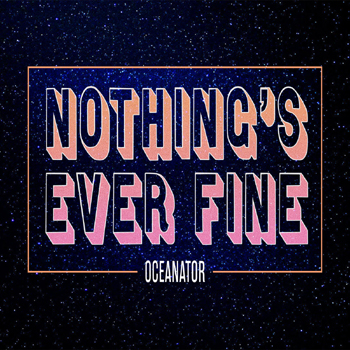 It's easy to look at the title of Elise Okusami's latest Oceanator record and assume it's a bummer, like, "things are always less than fine". But given how much fun some of the songs on this LP are, I'm choosing to believe it means "things are never just fine, they're better!". But it's probably both. November 2022 highlight: Catching her band play with Young Jesus at the tiny Cantab in Cambridge. So good.
[ Stream the LP on Bandcamp / Buy it from Polyvinyl ]
---
"Success"
[ on Joyful Noise Recordings ]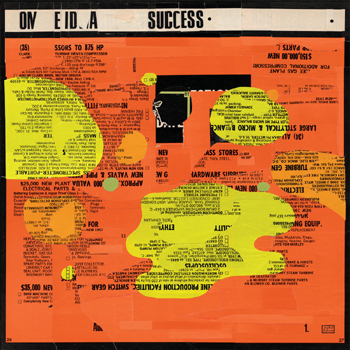 Another late-entry to this list, thanks to an intimate Oneida set at the Lilypad in mid-December. I'd heard, and really liked, this record before that show, but hearing the songs in person, picking up the vinyl, and listening to it a ton over the last month put it solidly among my faves.
[ Stream the LP on Bandcamp / Buy it from Joyful Noise ]
---
"Past Life Regression"
[ on Slumberland Records ]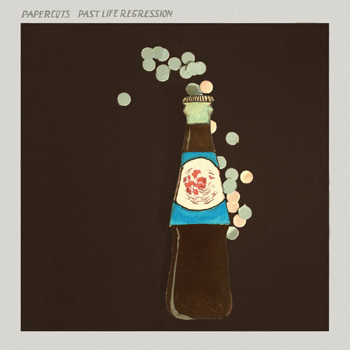 Oh, it's that label again. Jason Quever has been releasing music for nearly 20 years, but it took his association with Slumberland back in 2018 to get Papercuts on my radar. This, his 8th LP, is top-to-bottom excellent. If I ranked this list, it would be way, way up there.
[ Stream the LP on Bandcamp / Buy it from Slumberland ]
---
"A Face In Your Life"
[ on Exploding In Sound ]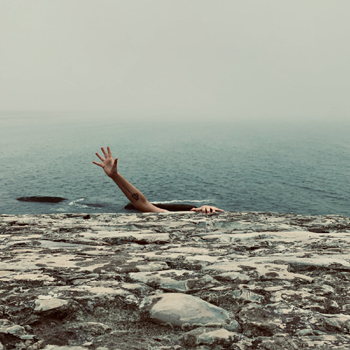 I feel so fortunate to live in the land of Pet Fox, sharing a 'hood with what might be my favorite Boston-area band right now. Getting to see them regularly, hearing songs from this record reproduced in front of me, is a very-much-appreciated pleasure. If they come anywhere near you this hear, don't pass up the chance.
[ Stream the LP on Bandcamp / Buy it from Exploding In Sound ]
---
"Hail Hallucinator"
[ on Arctic Rodeo ]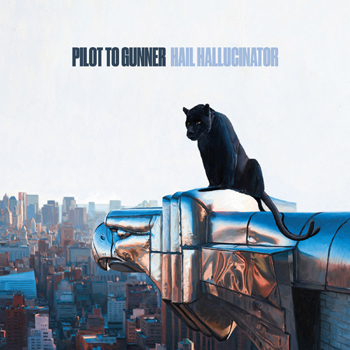 If federal judges picked favorite records, I'd probabl;y have to recuse myself for being too close to this case. But I love these guys, I love these songs, and honestly, I could've chosen this as a 2021 fave (thanks to an early preview download) if it didn't sound too braggy at the time. Instead, it's sits squarely in my 2022 list, and PtG will finally be hitting the Boston area in March (Malden) and May (deets soon), where I'll be standin up front grinning like a damn fool.
[ Stream the LP on Bandcamp / Buy it from Arctic Rodeo ]
---
"Plosivs"
[ on Swami Records ]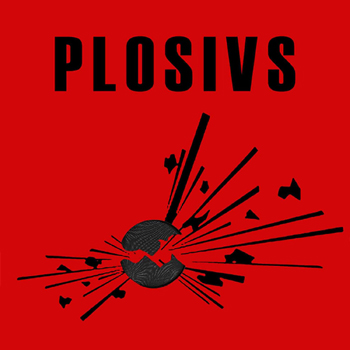 One of those rare instances when songwriters from two favorite, yet distinctly different, bands join together and it sounds exactly as great as you hoped. Elements of both Pinback (via Rob Crow) and Hot Snakes/RFTC (via Swami John Reis) bolstered by the absolutely killer rhythm section of drummer Atom Willard (who is fortunately healing up) and bassist Jordan Clark. Time will tell if this album and accompanying tour was a one off or not, but I feel damn lucky to have borne witness to their show at Brighton Music Hall last March. Which, incredibly, was not sold out. wtf, Boston.
[ Buy the LP from Swami ]
---
"Waterslide, Diving Board, Ladder To The Sky"
[ on Secretly Canadian ]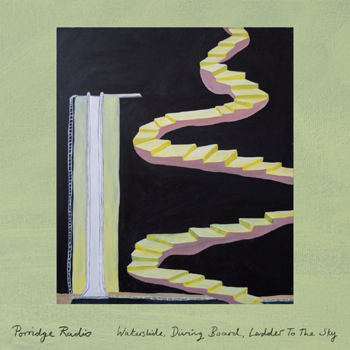 Porridge Radio, and the voice of Dana Margolin, soundtracked my early pandemic with 2020's excellent "Bad End" LP, so getting such a strong follow-up relatively soon after was a treat. Wish her voice wasn't still soundtracking a pandemic, though :-/ Maybe by the time the next record arrives we'll see get an actual Boston-area visit, which their first and only U.S. tour so far sadly omitted.
[ Stream the LP on Bandcamp / Buy it from Secretly Canadian ]
---
"Summer At Land's End"
[ on Slumberland Records ]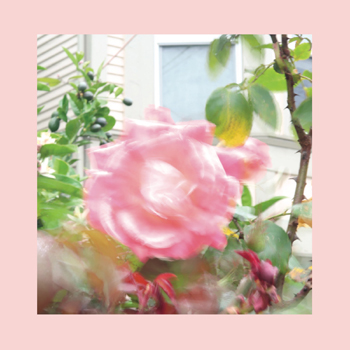 I'm sensing a trend in these little blurbs… I'm either grateful to have recently seen a band live, or whining that I haven't yet, and hoping they show up in Boston soon. It's the latter for Glenn Donaldson's Reds, Pinks, & Purples, unfortunately. The closest he's come to town was upstate NY for last year's Woodsist Fest, but I couldn't make it out there that weekend. His recently announced opening slot on Dan Bejar's upcoming solo Destroyer tour is a hell of a team-up, but it seems like they're intentionally avoiding us, with an off-day between Connecticut & Vermont and no plans to play the state they have to drive through. Looks like I'm gonna have to go to New Haven, aren't I? Pre-show pizza, for sure.
[ Stream the LP on Bandcamp / Buy it from Slumberland ]
---
"Human Error/Human Delight"
[ on Peculiar Works ]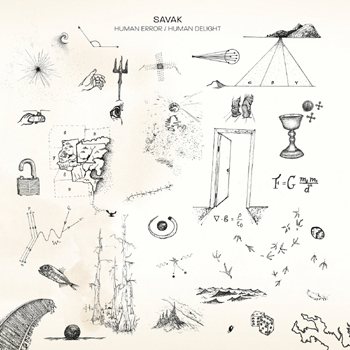 Big fan of these Brooklyn boys. In fact, I wanted to see them badly enough that I helped set up what might have been their first-ever Boston area show (RIP Once Lounge :-/). They've been regularly cranking out solid LPs since 2016, and their latest may be my fave of the bunch. There's even a pretty great remix record of this new one, and I normally do not enjoy such things. Defying the odds.
[ Stream and buy the LP on Bandcamp ]
---
"Everything Was Forever"
[ on Golden Chariot ]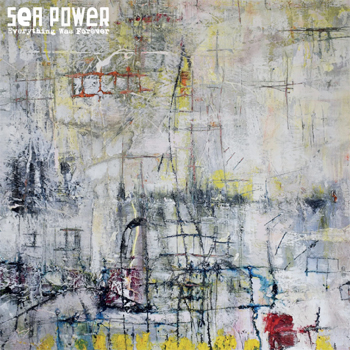 Dropping the "British" from their name, but that's all they let go. Still as powerfully anthemic as ever. It's been ages since they've hit our shores… in fact, I don't think they've even left the UK in almost 6 years. Can we let them back in now that they don't pose a Brit-specific nautical threat?
[ Buy the LP direct from the band ]
---
"New Alchemy"
[ on Wild Sometimes Records ]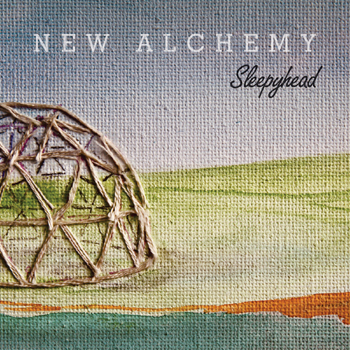 Another one of those "glad I live where I do" bands that I get to see play semi-regularly, thanks to their Boston-area home base. Always nice when people you really like write songs you really like, and Sleepyhead have been doing just that for years. Decades, even. I resisted every urge to request a classic or two at their recent Midway show, and it was a genuine thrill to get a surprise Cure cover at the close of their set. Nailed it.
[ Stream & buy the LP on Bandcamp ]
---
"Steady"
[ on Yep Roc Records ]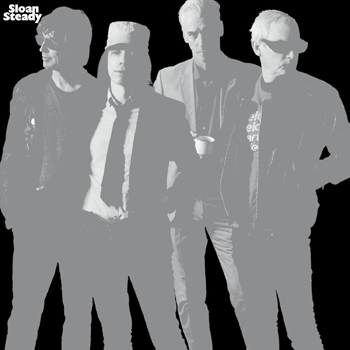 "Slooooooaaaan!" Steady as ever.
[ Stream the LP on Bandcamp / Buy it from Yep Roc ]
---
"Medley Attack!!!"
[ on Amazing Grease Records ]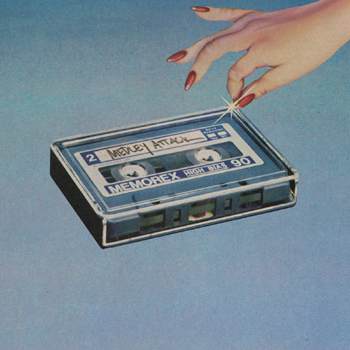 Overshadowed by his hugely-successful, recently-reunited (again) other band, but releasing great new songs while that one coasts on their classics (that's not a diss, that tour ruled). Very, very grateful that Spiral brought along Hamish Kilgour as an opener the last time he played Boston, as that would sadly be the final time I'd get to see him play live before he passed away. Sigh.
[ Stream & buy the LP on Bandcamp ]
---
"Lucifer On The Sofa"
[ on Matador Records ]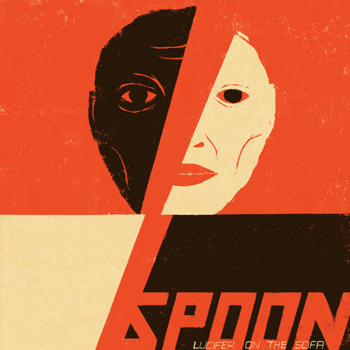 I've got a rollercoaster of a listening relationship with Spoon. Loved them early on, lost me after a couple of records, but I really soured on them after a particularly dreadful live performance that had me wondering what I'd liked about them in the first place. And then, while waiting for the Replacements to take the stage at Boston Calling 2014, I saw them absolutely blow away the festival crowd, myself included. One killer set and I was full back on board. The subsequent records have been alright, but this one has somethin' special.
[ Stream the LP on Bandcamp / Buy it from Matador ]
---
"Sun's Signature" [EP]
[ on Partisan Records ]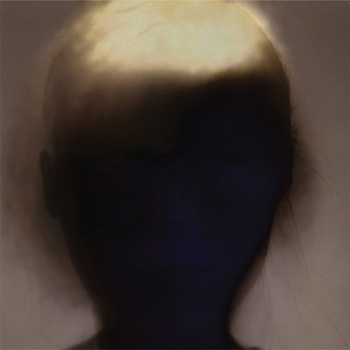 I wasn't going to include any EPs on this list, but… the recorded return of vocal-goddess Elizabeth Fraser? Yeah, that rates. I knew I'd love the singing on this thing, but had no idea what to expect from the music underneath her, so I was pleasantly surprised that it was so worthy of her.
[ Stream the LP on Bandcamp / Buy it from Partisan ]
---
"Wild Loneliness"
[ on Merge Records ]
I suppose you'd call this "the pandemic Superchunk album", home-and-remotely recorded, and a tad mellower than their other post-rebirth LPs, but still with plenty of punch. More of that punch can be found on a recent 7-inch that features a couple of rockin' songs from those sessions, available here.
[ Stream the LP on Bandcamp / Buy it from Merge ]
---
"Patina"
[ on Kanine Records ]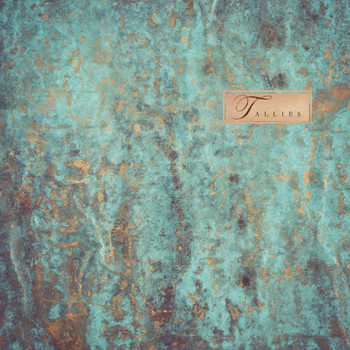 Once again hitting that shimmery, Sundays-meets-C86-inspired sweet spot, though with this sophomore record they've differentiated themselves a bit from their obvious influences. Using such a beloved template would be a mere gimmick if the songs weren't so good and the hooks weren't there, but fortunately they are. Add another to the list of bands I'd love to see live at some point.
[ Stream the LP on Bandcamp / Buy it from Kanine ]
---
"You're Sorry More"
[ on Cursa Records ]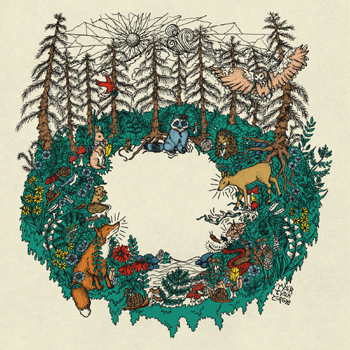 A Massachusetts combo that makes a mighty racket, I had the pleasure of first hearing Tysk Tysk Task in duo-form when they played with Savak at last year's edition of the Town & the City Fest in Lowell, MA. Powerful enough to send me straight to their 2020 debut LP, and eventually to this excellent September 2022 sophomore follow-up. Looks like frontwoman Samantha Hartsel has expanded the band to a trio since that April show, so I'm looking forward to hearing them bring even more noise next time.
[ Stream & buy the LP on Bandcamp ]
---
"Weird Nightmare"
[ on Sub Pop Records ]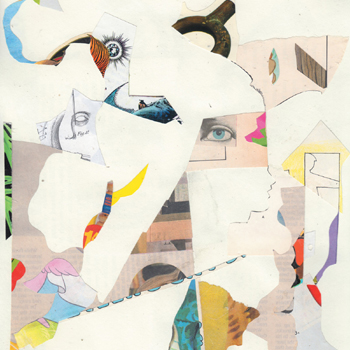 This one was a total surprise, not knowing exactly what to expect from the debut of Metz singer/guitarist Alex Edkins' solo project. I mean, I figured it'd probably be good, but not as unstoppably infectious as this record is. Absolutely hooked from the get-go, and I thank whoever was responsible for getting him & his live band (including the rhythm section from faves Kestrels) to open some of Archers of Loaf's recent tour dates, including the Boston stop. Hell of a team-up, that one was. Weird Nightmare have already shared a couple of singles and a Troggs cover since this record arrived, so go have a look and a listen.
[ Stream the LP on Bandcamp / Buy it from Sub Pop ]
---
"Wet Leg"
[ on Domino Music ]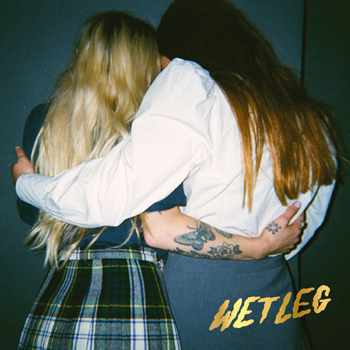 Yeah, yeah. This is on everyone's list. And it damn well deserves to be. The weird music-snob backlash to their success I've seen in certain circles says more about those contrarians than it does about the undeniable catchiness of this record. Winning a Grammy certain isn't going to quell those cranks, but me? I absolutely cannot wait to hear what this band has up their sleeve for a follow-up. Expectations are up there.
[ Stream the LP on Bandcamp / Buy it from Domino ]
---
"Shepherd Head"
[ on Saddle Creek ]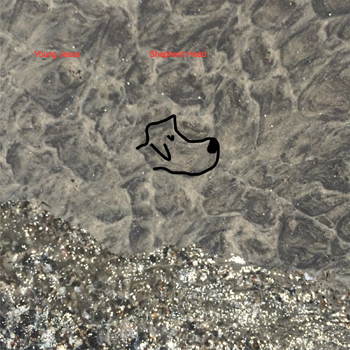 I will never forget how blown away I was by the opening set Young Jesus played ahead of Ian Sweet at Great Scott (miss you) back in 2018. Just three songs and then "we've got one more for you". I felt cheated until they broke into a blistering version of the 20-minute "Gulf", the closing track off that year's "The Whole Thing Is Just There" LP. Fan for life. And as much as I do love this latest record, I'm even more excited about the next one, given the live versions of brand new songs that John Rossiter played solo at the Cantab in November. Just wait until you hear them in recorded form.
[ Stream the LP on Bandcamp / Buy it from Saddle Creek ]
---
A Few Favorite 2022 Reissues
---
"Making Money"
[ b-sides and rarities LP ]
[ limited release on 4AD ]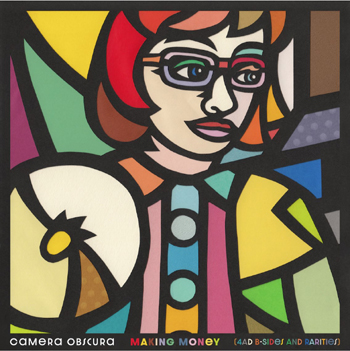 Carey on the cover. Sigh. A collection off odds and sods that I grabbed on record store day, briefly filling the empty space that this band's recorded absence has left in my heart.
---
"Dessau"
[ long-lost unreleased LP ]
[ on Numero Group ]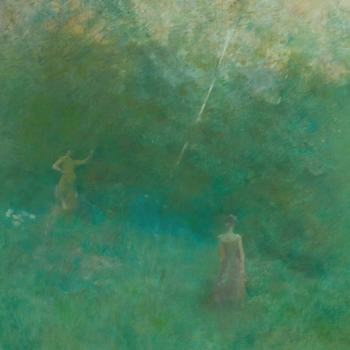 Long-rumored to exist, seeing this thing get unearthed, cleaned up, and properly presented on shelves is yet another feather in the giant-sized cap that Numero group now wears.
[ Stream the LP on Bandcamp / Buy it from Numero Group ]
---
"Peel Sessions"
[ from 1992 & 1993, plus a rare '91 live track ]
[ on Fire Records ]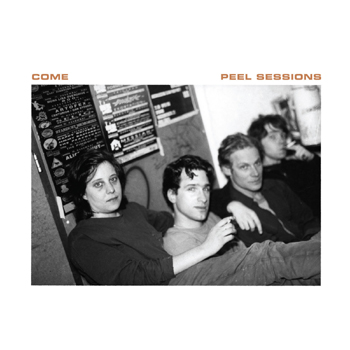 Bless Fire Records for their currently-in-progress mining of the Come discography. 1994's "Don't Ask, Don't Tell" got the reissue treatment in 2021, followed by this killer Peel Session collection last year, and we'll get 1998's "Gently Down The Stream" this April. Keep 'em Come-ing. (sorry)
[ Stream the LP on Bandcamp / Buy it from Fire Records ]
---
"Wish"
[ 30th anniversary reissue ]
[ on Fiction Records ]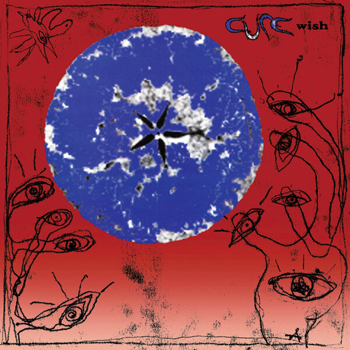 I even bought the cassette. And I never buy cassettes.
[ Buy it from the band ]
---
"Go Sailor"
[ vinyl-only reissue ]
[ on Slumberland Records ]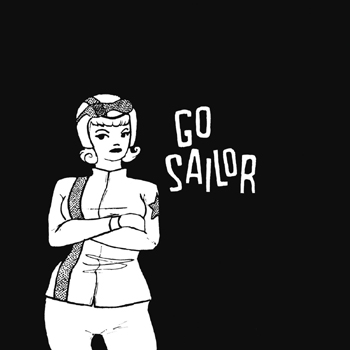 Already out of print again
[ Stream the LP on Bandcamp / Buy it from Slumberland ]
---
"I'm You"
[ first-ever vinyl pressing ]
[ fan-funded via Bandcamp ]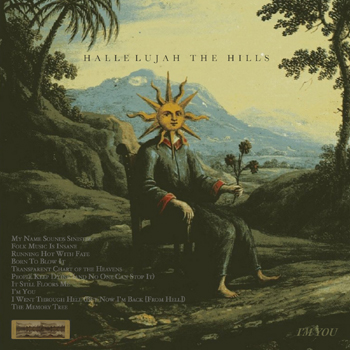 Because us fans demanded it. This Hallelujah the Hills 2019 masterpiece (yeah, I said it) never got a vinyl release, but a Bandcamp funding drive made it happen, and it's a wonderful thing. The Hills currently have an absolutely ridiculous, overly-ambitious 52-song Patreon-funded project called "Deck" now in progress, and I'm happily along for the ride. Jump in, just to find out if they can pull it off.
[ Stream & buy the LP on Bandcamp ]
---
"The Best Piece Of Shit Vol. 4"
[ first of five planned archival Hated collections ]
[ on Numero Group ]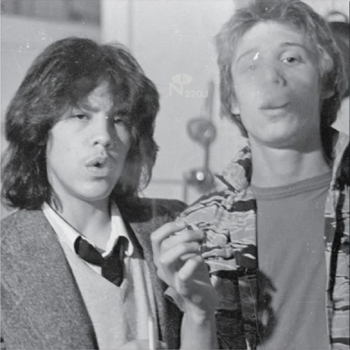 As I write this, I'm just a few days removed from seeing The Hated live for the first time ever, at their second show in 35 freakin' years, during Numero Twenty in Los Angeles. It was frenetic, passion-filled, a little messy, and everything I hoped it would be. Genuinely believed such a thing wasn't possible, and I'm even further in debt to Numero for triggering this resurgence with these releases.
[ Stream the LP on Bandcamp / Buy it from Numero ]
---
"She'd Be A Diamond"
[ on Fire Records ]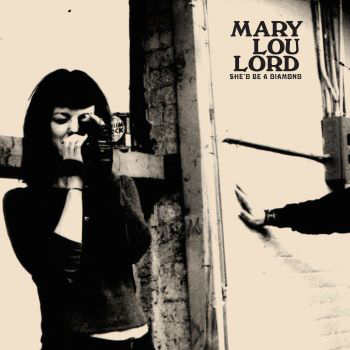 For a decade or so I've found myself less & less likely to be lured out early on a Saturday morning to brave the lines of fellow record-nerds on the regular Record Store Days, but this collection of Mary Lou Lord was enough to make that happen last year. Two LPs full of singles, compilation tracks, covers, and other random MLL treasures made that decision easy. Fortunately for you, Fire Records made it available through their shop after RSD, so you can still grab one before they're gone.
[ Stream the LP on Bandcamp / Buy it from Fire Records ]
---
"Slanted and Enchanted"
[ 30th anniversary reissue ]
[ on Matador Records ]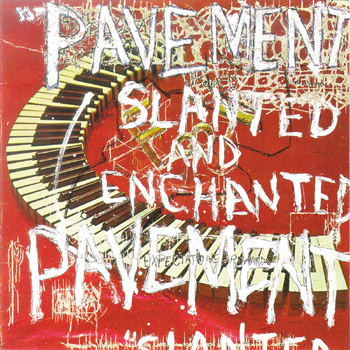 Bought this on vinyl when it first came out, bought it again 30 years later. And may have bought it a time or two in between. Sounds as great now as it did then, maybe better, and the cassette they threw in this time was a nice bonus.
[ Stream the LP on Bandcamp / Buy it from Matador ]
---
"Rock Collection"
[ first-ever vinyl pressing ]
[ on Latent Print Records ]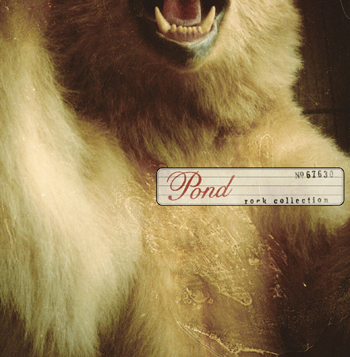 I owe Latent Print a serious debt of gratitude for making this happen, something I didn't think ever would. (The real) Pond's final 1997 record was long out of print, never had a vinyl pressing, and has been a glaring absence from streaming services. This lovingly-produced reissue corrects all that, and triggered a couple travel-worthy reunion shows last year that were a total blast. Bonus: "Rock Collection" contains what is probably my favorite Pond song ("Flawed"), so I can finally share that sucker with the uncoverted.
[ Buy the LP direct from Latent Print ]
---
"4 EPs"/"Nowhere"/"Going Blank Again"
details
[ on Wichita Recordings ]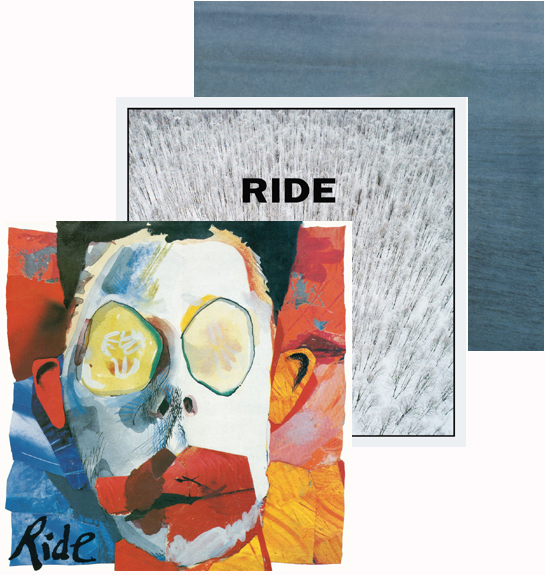 Yes, I bought them all again, too. Can't stop, won't stop.
Stream & buy via Bandcamp:
[ "4 EPs" / "Nowhere" / "Going Blank Again" ]
---
"Take Offs and Landings"
[ 20th anniversary deluxe edition ]
[ on Barsuk Records ]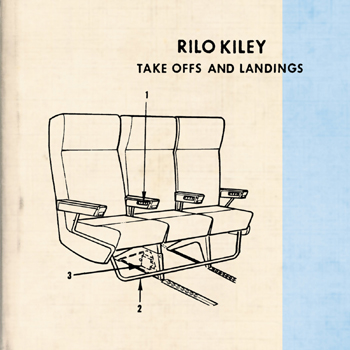 Not my favorite Rilo Kiley record (that'd be "The Execution Of All Things", also overdue for an anniversary reissue), but still more-than-worthy of finally grabbing on remastered, repackaged wax.
[ Stream the LP on Bandcamp / Buy it from Barsuk ]
---
"The Death of Speedy Ortiz & Cop Kicker …Forever"
[ 2LP collection of early recordings & unreleased tracks ]
[ on Carpark Records ]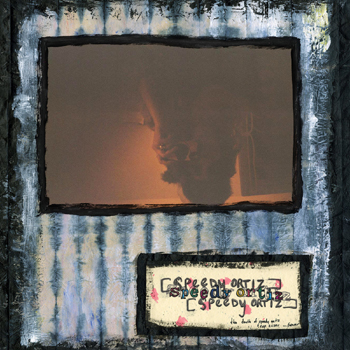 As a fan of all things Sad13, this one was a no-brainer, fleshing out the early history of Speedy Ortiz.
[ Stream the LP on Bandcamp / Buy it from Carpark ]
---
"Pulse of the Early Brain (Switched on Volume 5)"
[ b-sides & rarities collection ]
[ on Duophonic ]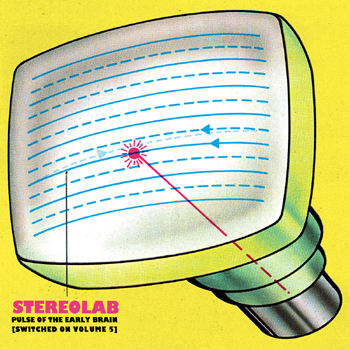 Another volume, another addition to the shelves. The groop that keeps on giving. So grateful they're still around and still touring. Their show here in Boston last October at Roadrunner might have been the best I've ever seen them without the so-much-missed Mary.
[ Stream the LP on Bandcamp / Buy it from Duophonic ]
---
"If Children"
[ first-ever vinyl pressing ]
[ on Merge Records ]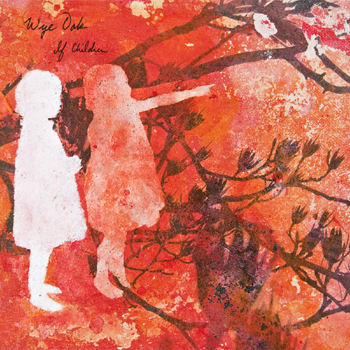 When this reissue was announced for RSD '22, I was surprised that it hadn't ever been pressed on wax, especially given the label it's on. I suppose it must have been born well bbefore vinyl became an assumed format, so I'm glad that Merge finally rectified the ommision. One hell of a promising debut, and those promises have been well-kept.
[ Stream the LP on Bandcamp / Buy it from Merge ]
---
"I Can Hear The Heart Beating As One"
[ 25th anniversary deluxe edition ]
[ on Matador Records ]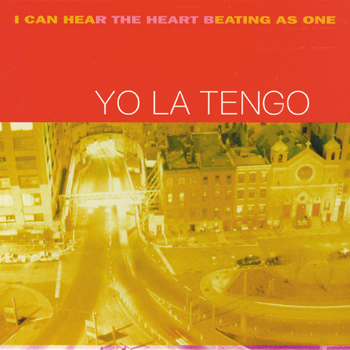 My second-favorite Yo La Tengo record after the previously-reissued "Electr-O-Pura", buying this remastered, expanded anniversary edition was a given. And I'm already deeply in love with their just-released new record, "This Stupid World", which ranks up there with the best of 'em. I'm not sure it's possible for this band to let me down.
[ Stream the LP on Bandcamp / Buy it from Matador ]
---
And that's a wrap on my 2022 listening. Naturally, I'm still discovering records that came out last year that would've made the list had I heard them (I'm looking at you, Thus Love), but you can't get to 'em all. Not going to stop trying, though.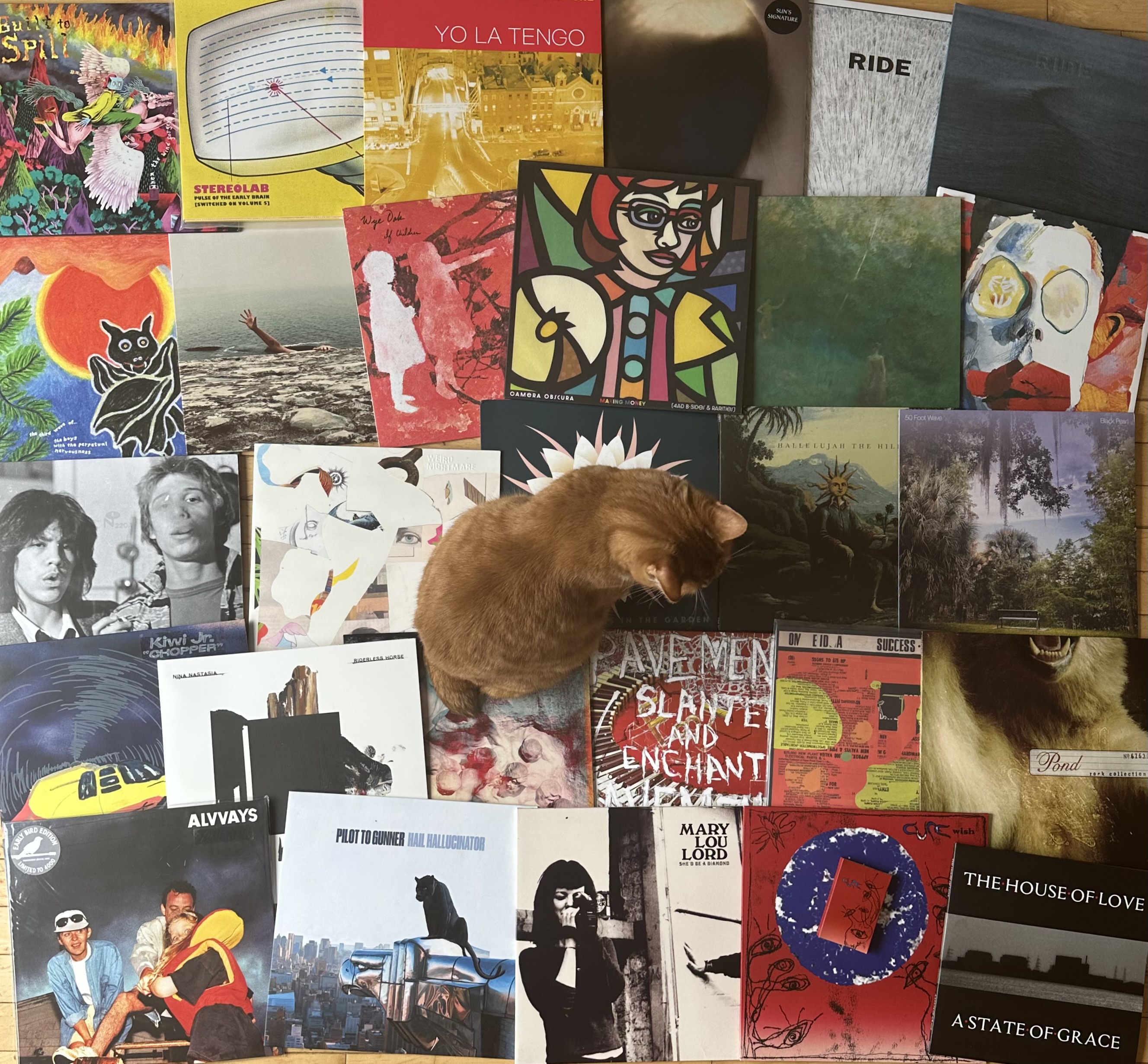 « go back — keep looking »