Posted on December 30, 2022 at 11:07 am | No Comments
While all the cool kids are sharing their faves from 2022 (y'know, the current waning year), I'm keeping up my tradition of unfashionable lateness by sharing my favorites from the previous one. I've made my personal deadline with a day to spare, and exactly 24 hours earlier than the also-very-late-last-one. 2021 was yet another mid-pandemic year that felt like a bit of a blur music-wise, with far fewer live shows to mark the time and celebrate newly-released records in a crowd. A lot of at-home listening done in a bubble. And I do mean a lot. This list does go on.
What follows is an alphabetical rundown new albums (and some reissued records) that kept me afloat during the calendar year 2021. As usual, no ranking, just a list. Not the best, just my faves. There's a little blurb about each one, label links for direct-purchasing, embeds and Bandcamp links for further listening, and a playlist (sorry) to stream while you scroll.
Why didn't I just skip 2021 and do a more-timely 2022 list? Because I've been making these things for over two decades, and I'm determined not to break that streak again (let us not speak of 2006). Previously: 2020, 2019, 2018, 2017, 2016 & 2015, 2014, 2013, 2012, 2011, 2010, 2009, 2008, 2007, 2005, 2004, 2003, 2002, & 2001.
Some supplementary reading & listening courtesy of lists I dug from last year: Bill's Indie Basement Top 40 of 2021 over at BV, Allston Pudding's 2021 Staff Picks & Local (Boston area) Faves, Kumar's 2021 Faves, Noise Floor's Best of 2021, and Music For Ants 2021 faves.
Work on my 2022 faves list is already in progress. I'm optimistic I'll share it… someday soonish, though I wouldn't hold any amount of breath.
---
'Nac Faves of 2021 – Spotify playlist
---
My Favorite LPs of 2021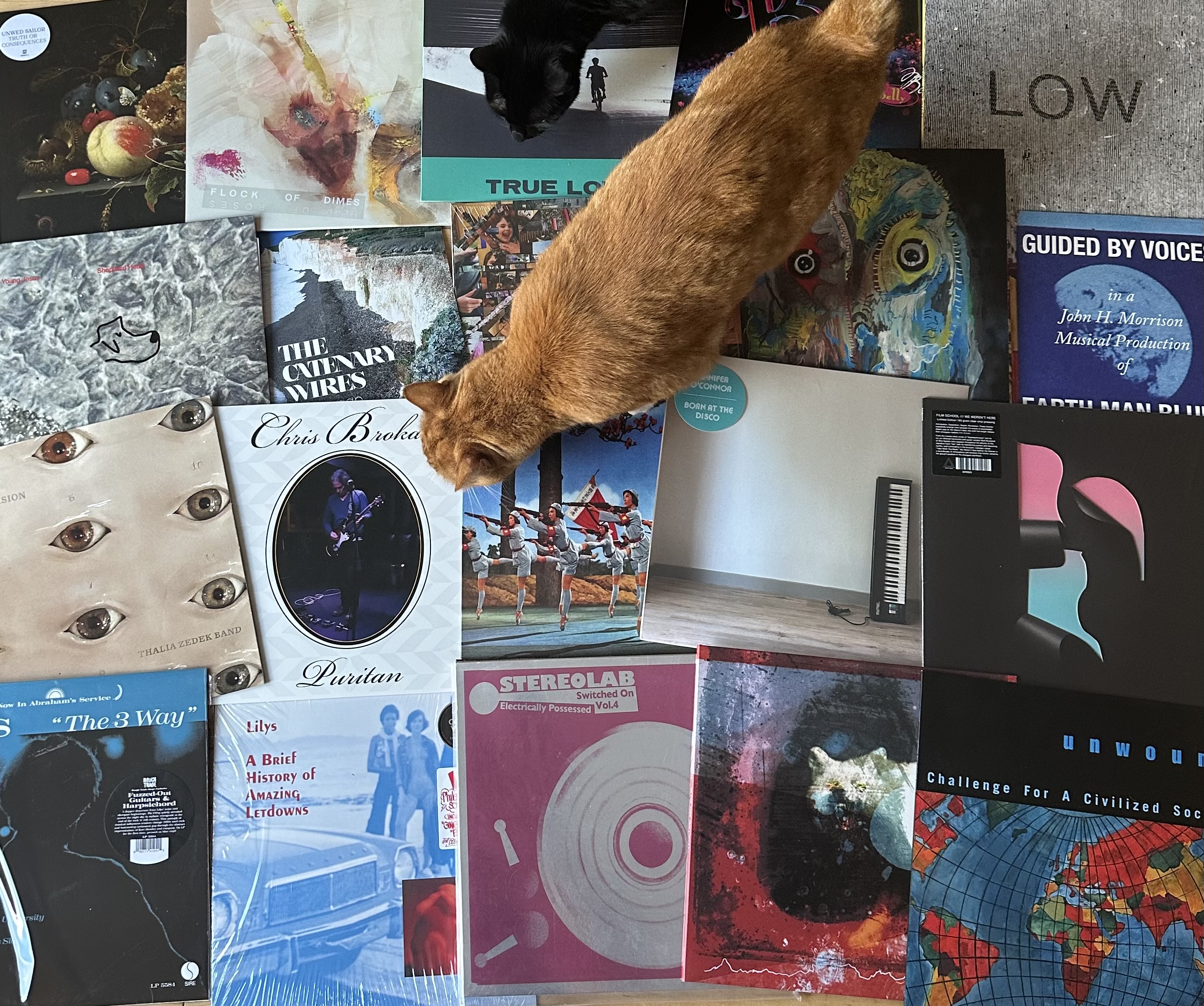 ---
"Observatory"
[ on Sub Pop ]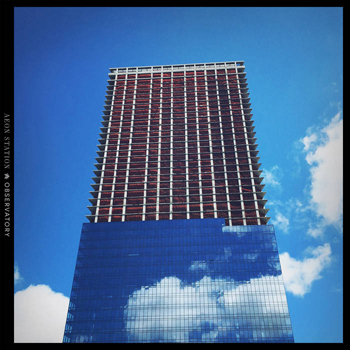 All the Wrens-related waiting & wishing unfolded into that unfortunate drama, but a silver lining was this fantastic record from 3/4 of the band under the name Aeon Station. And given this recent update, we may even see a new one from the other 1/4 in 2023. If we end up with two great LPs? I'll take it. Here's hoping A.S. drummer Jerry MacDonald has recovered from surgery and that some rescheduled A.S. live shows will happen in the new year.
[ Stream the LP on Bandcamp / Buy it from Sub Pop ]
---
"Reason To Live"
[ on Joyful Noise ]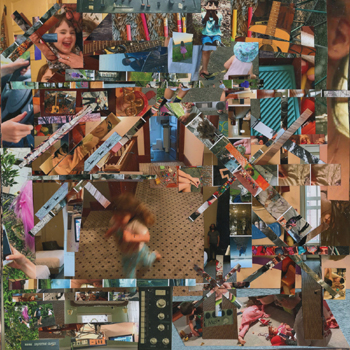 Another solid solo outing from this very busy man. I'm totally digging his new podcast, "Raw Impressions", with his wife Adele.
[ Stream the LP on Bandcamp / Buy it from from Joyful Noise ]
---
"Things Take Time, Take Time"
[ on Mom & Pop Music ]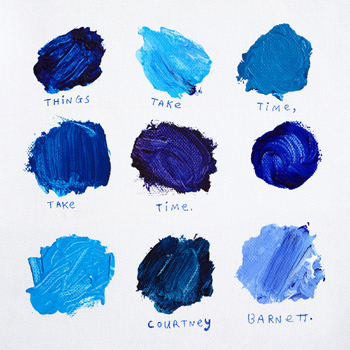 A 2022 highlight: Seeing so many of the songs from this record played live back in August at the Courtney-curated "Here and There" fest at MassMoCA. A perfect day spent.
[ Stream the LP at Bandcamp / Buy it from Mom & Pop ]
---
The Boys With
The Perputual Nervousness
"Songs From Another Life"
[ on Bobo Integral ]
The second record from this Spanish-Scottish combo, and they've already released a third that'll end up on my 2022 list. Hope to catch 'em live someday if they ever do a proper stateside tour.
[ Stream the LP at Bandcamp / Buy it from Bobo Integral ]
---
"Birling Gap"
[ on Skep Wax ]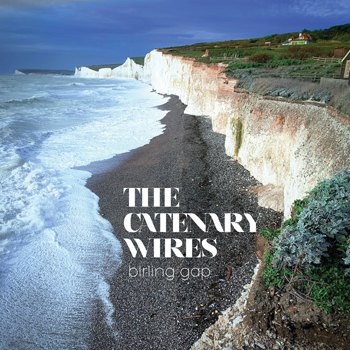 Amelia Fletcher and Rob Pursey can do no wrong in my book, so it's no surprise that this latest CW record is listed. I snagged a ticket to the May 2023 Heavenly reunion show in London, even though I have no clue if I can actually make it or not. Still need to get that figured out.
[ Stream the LP at Bandcamp / Buy it from Skep Wax ]
---
"Chime School"
[ on Slumberland ]
The first of three Slumberland releases on this here list. And there are at least that many on my 2022 edition. Papa Slumber has my number.
[ Stream the LP at Bandcamp / Buy it from Slumberland ]
---
"Puritan"
[ on 12XU ]
There's been no songwriter who has soundtracked my life during this never-ending pandemic as much as Chris Brokaw has. Solo, with his rock trio, with the reunited Come, with Martha's Vineyard Ferries, with new-ish trio Lupo Cita… I've seen him perform more than any other single person over the past few years, thanks to my chosen home here in Boston. Will never forget, after a months-long live music drought, biking to his first pop-up solo acoustic set in a Cambridge park. Water in a desert.
[ Stream the LP at Bandcamp / Buy it from 12XU ]
---
"Sweep It Into Space"
[ on Jagjaguwar ]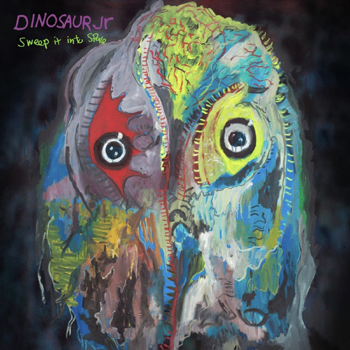 Speaking of a busy Barlow, here he is again with his long-running power trio, who have released more original-lineup records since their 2005 reunion than they did during their first late-80s run. And they're still just as loud live. Standing in from of J's stack during their recent Boston show with GBV was… probably not the wisest move. Here's to quality earplugs.
[ Stream the LP at Bandcamp / Buy it from Jagjaguwar ]
---
"I Thought of You"
[ on You've Changed Records ]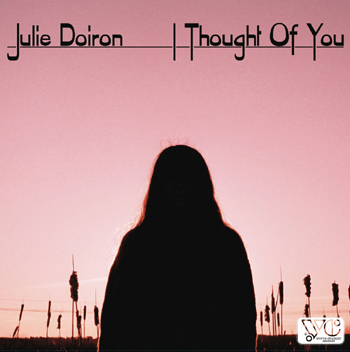 Julie Doiron's first proper solo record in almost a decade. May the wait for the next be a shorter one. Been in love with her voice and songs for nearly 30 years, since the moment I first heard Eric's Trip. Fan of all involved for life.
[ Stream the LP at Bandcamp / Buy it from You've Changed ]
---
"Modern Fiction"
[ on Carpark Records ]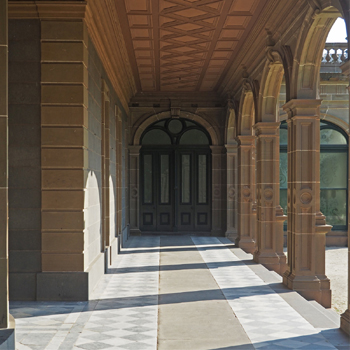 Ducks Ltd.'s "18 Cigarettes" = Guitar Pop Perfection. My favorite song of 2021? Think so. Catching them live has been high on my to do list, so being sick and missing their recent Boston stop was a major bummer. Fingers crossed for another date to erase that regret.
[ Stream the LP at Bandcamp / Buy it from Carpark ]
---
"Mandatory Enjoyment"
[ on Trouble In Mind Records ]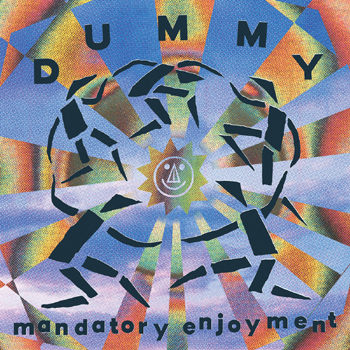 No, I'm not going to mention their obvious influences. They perfectly channel the sound & spirit of bands I adore, so I'm all in. Very grateful that Horsegirl brought them along as openers when they played the Sinclair last August.
[ Stream the LP at Bandcamp / Buy it from Trouble In Mind ]
---
"We Weren't Here"
[ on Sonic Ritual Recordings ]
Was quite jealous of the west-coasters that got to see Film School open up for a couple of those recent Pavement reunion shows. They haven't ranged far from their LA/SF base over the past few years, hell, maybe even the past decade. I actually think the last time I saw them was… 2010?! That can't be right. Come East, eh?
[ Stream the LP at Bandcamp / Buy it from Sonic Ritual ]
---
"Head of Roses"
[ on Sub Pop Records ]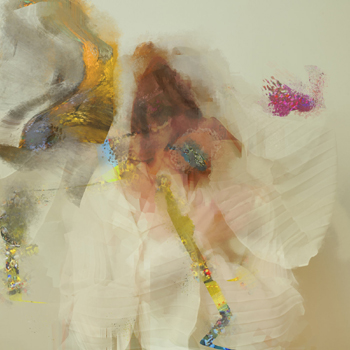 An incredible record from 1/2 of Wye Oak that led to one of my favorite mid-lockdown moments: The Spring 2021 livestreamed Flock of Dimes mini-set from Betty's in Durham, NC, easily one of the best online performances I saw during that period (and I watched a lot… probably too many). The band that Jenn Wasner put together for that session was top-notch, and I'm glad a couple of those tracks were released for posterity. Audio joy.
[ Stream the LP at Bandcamp / Buy it from Sub Pop ]
---
"Fortitude Valley"
[ on Fika Records ]
An excellent UK quartet with a serious indie-pop-rock pedigree. And our labelmates! Fika represent!
[ Stream the LP at Bandcamp / Buy it from Fika ]
---
"Earth Man Blues"
[ on Rockathon Records ]
There were two very fine GBV full-lengths released last year, but this was the one I gravitated towards the most. Honestly, it could have gone either way. Hell, I should have just listed them both. And, of course, there are already two more 2022 LPs. Will we get two more in 2023? Knowing that Robert Pollard is now laid up with a broken knee, maybe we'll get even more if he's writing while resting. Get well soon, Bob!
[ Stream the LP at Bandcamp / Buy it from Rockathon ]
---
"True Love"
[ on Grand Jury Music ]
High odds that anything this duo puts out will wind up on this list. You'll find Charlie Martin's solo record below, too. And if Will Taylor had released one, it'd probably join it.
[ Stream the LP at Bandcamp / Buy it from Grand Jury ]
---
"Cooler Returns"
[ on Sub Pop Records ]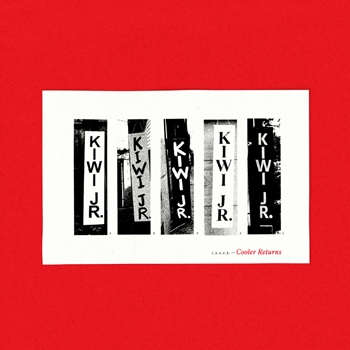 For a brief period, before I was familiar with them both, I was getting Kiwi Jr. & Ducks Ltd. confused with each other. The whole Toronto & trailing abbreviation thing. But I spent so much time with their respective 2021 records that I'll never make that mistake again.
Looking forward: Kiwi Jr. will play the Boston area for what I believe to be the first time ever at the super-cosy Lilypad in Cambridge. If you're anywhere near here, you'd best get tickets soon.
[ Stream the LP at Bandcamp / Buy it from Sub Pop ]
---
"A Lantern and a Bell"
[ on Real World Records ]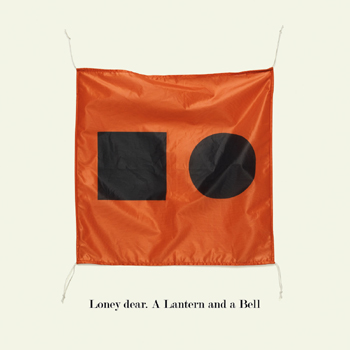 I feel like this record was overlooked last year, but to my ears it ranks up there with Emil Svanängen's best & most beautiful. He's had me under his spell since I saw him & his band open for Low in 2007.
[ Stream the LP at Bandcamp / Buy it from Real World ]
---
"Hey What"
[ on Sub Pop Records ]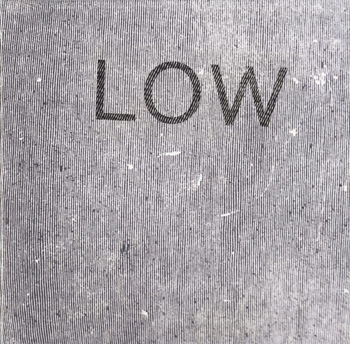 Not sure I'll ever come to terms with the fact that Mimi Parker is no longer here on this planet with us. Or that this is the last Low album we'll ever hear. I wrote something to try and help me process.
[ Stream the LP at Bandcamp / Buy it from Sub Pop ]
---
"För Allting"
[ on Run For Cover Records ]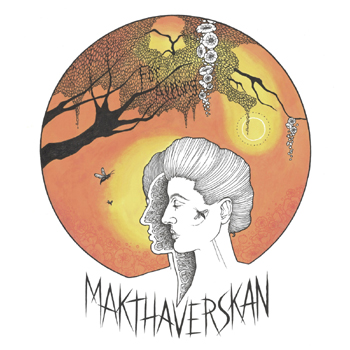 This swirly Swedish band is remarkably consistent. And it's starting to feel like I'm going to need to travel if I ever want to see them live. Maybe they'll surprise me in 2023.
[ Stream the LP at Bandcamp / Buy it from Run For Cover ]
---
"Suns Out Guns Out"
[ on Ernest Jenning Record Co. ]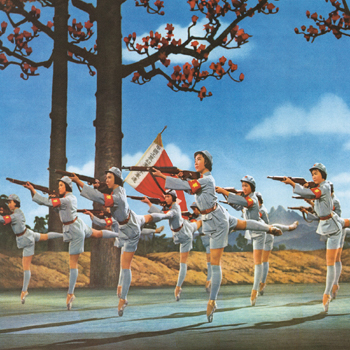 Another Brokaw appearance, this time with the all-star trio that includes Bob Weston & Elisha Wiesner. "Betty Ford James" is an all-timer, but maybe too short. Actually, that's probably part of the reason it's so great. They make up for its brevity by including it twice. It bears repeating.
[ Stream the LP at Bandcamp / Buy it from EJRC ]
---
"Imaginary People"
[ on Grand Jury Music ]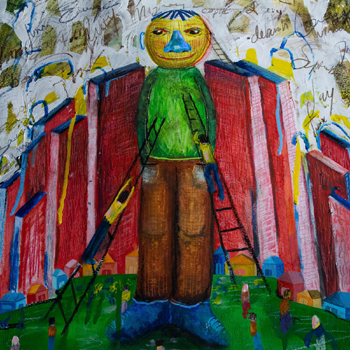 One half of Hovvdy, included above. His solo stuff is not too dissimilar from his duo, which is a very good thing. An expanded version of this record was released earlier this year.
[ Stream the LP at Bandcamp / Buy it from Grand Jury ]
---
"Still Life"
[ on Mt. St. Mtn. Records ]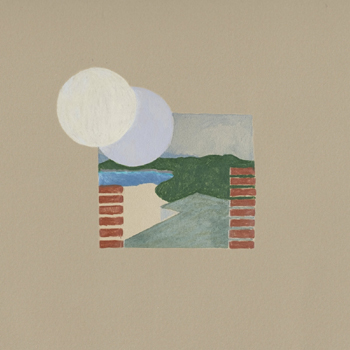 The first of two ex-Pains-of-Being-Pure-at-Heart-member projects on my list. More west-coast-jealousy here, since some lucky souls got to see them open for Quivers (see below) out there on their recent tour.
[ Stream the LP at Bandcamp / Buy it from Mt. St. Mtn. ]
---
"As The Love Continues"
[ on Temporary Residence Ltd. ]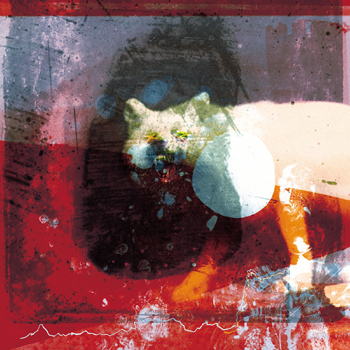 It's Mogwai. It rules. And "Ceiling Granny" may be the hookiest riff-rock song they've ever written.
[ Stream the LP at Bandcamp / Buy it from TRL ]
---
"Stay Foggy"
[ on Lost & Lonesome Recording Co. ]
Former Lucksmith still knows how to write jangle pop gems.
[ Stream & buy the LP at Bandcamp ]
---
"Tethers"
[ on Kanine Records ]
Kip from the Pains of Being Pure at Heart goes a little less shimmery, and a little more Dylanesque, on his debut solo LP. And I'm totally on board.
[ Stream the LP at Bandcamp / Buy it from Kanine ]
---
"Born At The Disco"
[ on Kiam Records ]
JOC's long-awaited follow-up to 2016's "Surface Noise", with a slight shift in a more electro-yet-still-organic direction. Less strum-strum and more bleep-bloop, but just as personal and engaging as ever. Very much looking forward to catching her at Atwood's in Cambridge, MA with Chris Brokaw (him again) in February. It's the first of a handful of shows they'll be playing together, so check here to see if you're lucky enough to live near one.
[ Stream & buy the LP at Bandcamp ]
---
"Buds"
[ on Exploding In Sound ]
I've still got residual goosebumps from seeing these guys play a rare set opening up for Pile in Somerville a couple months back. They absolutely owned the room, and the joy I felt when they kicked into "Strokes" is hard to express. Just wish it happened more often. Please play again soon, boys.
[ Stream the LP at Bandcamp / Buy it from EiS ]
---
"Sympathy for Life"
[ on Rough Trade Records ]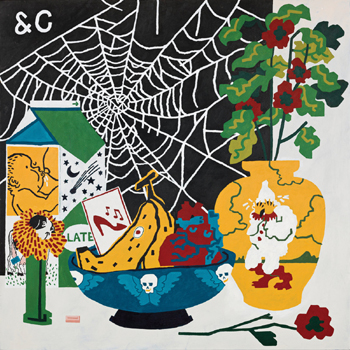 I've liked these guys for a long time, but liking became loving the moment I heard and saw the video for "Walking At A Downtown Pace". My first mid-pandemic multi-band event was the 2021 Woodsist Fest in upstate NY, and as strong as that lineup was, I was most looking forward to PC playing that particular song. And they did it first. Nailed it, right out of the gate, and they never let up. (oh, and belated props to their ace percussionist for sporting a Dirty On Purpose t-shirt.)
[ Stream the LP at Bandcamp / Buy it from Rough Trade ]
---
"Golden Doubt"
[ on Ba Da Bing Records ]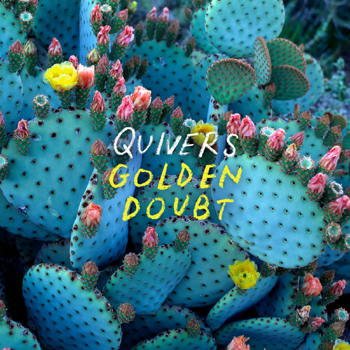 Another band who had to put fully-booked touring plans on hold when the pandemic hit, this Australian quartet eventually made good on that promise with a three-week stint in the states. And miracle of miracles, the band I play in got to open for them here in Boston. A complete honor, a night I won't soon forget, and it made me fall even harder for this gem of a record.
[ Stream the LP at Bandcamp / Buy it from Ba Da Bing ]
---
"Uncommon Weather"
[ on Slumberland Records ]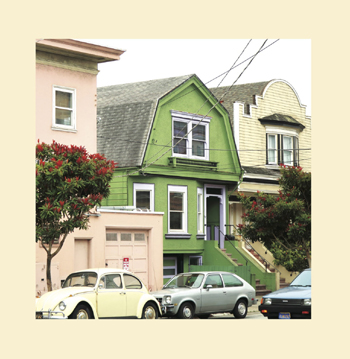 It killed me that I couldn't make it out to this year's edition of the the Woodsist Fest to catch Glenn Donaldson & his band, as it looks like live appearances, especially in the northeast, are a relatively rarity. Still, if he was on the road more, he might not be as ridiculously prolific as he is. He's got a quantity and quality thing going on, and even released a surprise free EP just a few days ago. The highest compliment I can pay him is that he's kinda carrying the modern-day mantle of F.M. Cornog. (who I'd love to hear some surprise new sounds from someday, btw)
[ Stream the LP at Bandcamp / Buy it from Slumberland ]
---
"Always Repeating"
[ on Run For Cover Records ]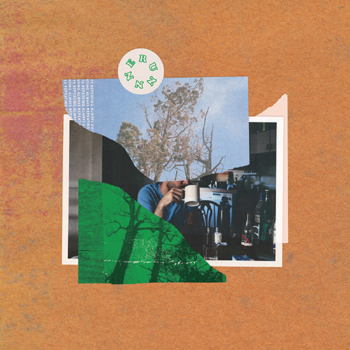 I give every release that Run For Cover Records puts out an extra-attentive listen, not just because of their stellar track record, but also because they're headquartered right in my 'hood (Allston represent). Runnner hit me just right, and having been away for their first local show at the Middle East last year, I'm grateful I'll get a chance again when they play just across the footbridge at O'Brien's in March.
[ Stream the LP at Bandcamp / Buy it from Run For Cover ]
---
"Amplificado"
[ fan-funded through Indiegogo ]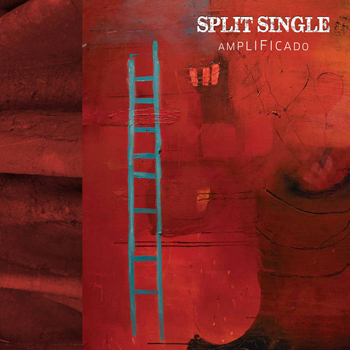 Jason Narducy sure went and got himself a ringer of a rhythm section for his latest release as Split Single. I mean, Mike Mills on bass and Jon Wurster on drums? C'mon. The songs would be great without 'em, but those two help them fly. Fan-funded & self-released, I feel like this record wasn't as heard as it deserved to be. If you haven't yet, dive in, and go see Jason when you can, either on his own or in the killer bands he plays in (Superchunk, Bob Mould Band, & now sometimes with the reunited Sunny Day Real Estate). Oh, and if you're in the Chicago area in a few weeks: check this out.
[ Stream the LP at Bandcamp / Buy it direct here ]
---
"Pollen"
[ on Thirty Something Records ]
A series of killer singles and an excellent live EP culminated in one hell of a debut LP from this Brooklyn quartet. Been patiently waiting for their first-ever Boston-area show to get booked.
[ Stream the LP at Bandcamp / Buy it from Thirty Something ]
---
"Four By Three
[ on Specialist Subject Records ]
After discovering Jake Popyura's project Supermilk in 2020, when a livestream guest appearance hooked me hard, his debut full-length wound up on that year's faves list. And so the follow-up finds itself on this one. The band has since released an excellent live recording of an April 2022 Scottish gig that can be heard right here.
[ Stream the LP at Bandcamp / Buy it from Specialist Subject ]
---
"Perfect Vision"
[ on Thrill Jockey Records ]
Another reason I'm lucky to live where I do: Getting to see these songs come to life on many different occasions. If you count TZ guesting on longtime collaborator Chris Brokaw's LP above, this is her second appearance on this list. And there's another yet to come (sorry)…
[ Stream the LP at Bandcamp / Buy it from Thrill Jockey ]
---
"The Umbrellas"
[ on Slumberland Records ]
Like I said above, I'm a sucker for some Slumberland, and the Umbrellas are a perfect fit for the venerable SF-based indie-pop-rock label. Their debut LP was a jangly breath of fresh air, and they've since released another ace single, "Write It In The Sky".
[ Stream the LP at Bandcamp / Buy it from Slumberland ]
---
"Truth or Consequences"
[ on Spartan Records ]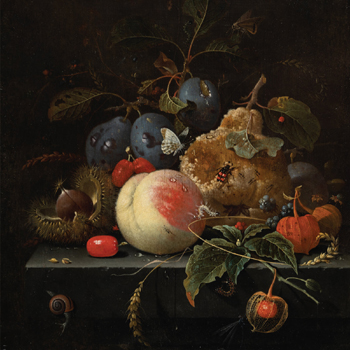 This Seattle-based, mostly-instrumental combo, centered around the songwriting of Johnathon Ford, has been around since 1998, and it shamefully took me until just a few years ago to become aware of them. They haven't played Boston a ton, so I feel lucky to have caught them open for the Chills here in town recently, where they played a few songs from their imminent next LP, "Mute The Charm".
[ Stream the LP at Bandcamp / Buy it from Spartan ]
---
A Few Favorite 2021 Reissues
---
"Bees"
b-sides compilation
[ ltd. edition double LP via Turntable Lab ]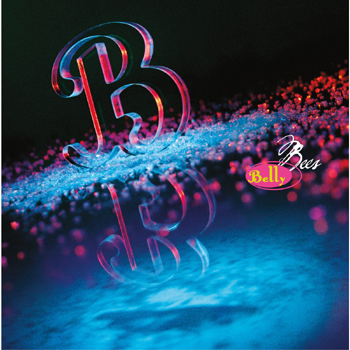 I'm enough of a Belly nut that I already had most, maybe all, of the tracks included in this compilation, but it's nice to see them properly collected at last. The band is currently working towards a new record, but in the meantime, they've just gifted us with a couple of acoustic King-era songs.
---
"Don't Ask Don't Tell"
remastered LP reissue
[ on Fire Records ]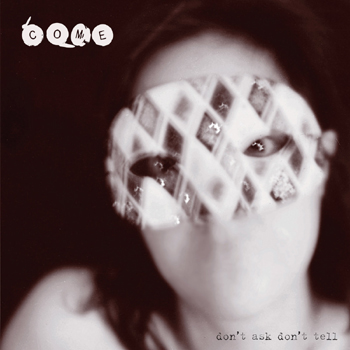 Zedek & Brokaw & Johnson & O'Brien. The original lineup of Come has been very active once again in the wake of this reissue – a bunch of U.S. dates, a full-on European tour, a hometown headline show, opening slots for Kurt Vile, you name it. Was lucky to catch 'em live a couple times this year, and they're just as powerful as ever. Can't wait to see what other reissues Fire Records has on deck.
[ Stream the LP at Bandcamp / Buy direct from Fire Records ]
---
"The 3 Way"/"A Brief History of Amazing Letdowns"
reissue LPs
[ on Rough Trade & Frontier ]
Put any old Lilys release on vinyl and I'm buyin' it. There have been some West Coast appearances by Heasley & co. lately, be nice to see some on this side of the states in the coming year. Dare we dream of new recordings?
[ Buy "The 3 Way" from Rough Trade ]

[ Stream & buy "ABHOAL" at Bandcamp ]
---
"The State of Gold"
(redone version)
[ on 131 Records ]
Since Matt Pond has ditched the PA and is now officially putting out music as the Natural Lines with Chris Hansen & company, this is likely the last proper MPPA full-length, and it's a high note to go out on. They were able to re-secure the master for this record (which originally came out in 2015) in order to remaster, re-sequence, and partially re-record it to create something almost new. A perfect way to put a pin in the past and move forward.
[ Stream & buy the LP at Bandcamp ]
---
"Karate"/"In Place of Real Insight"
remastered LP reissues
[ on Numero Group ]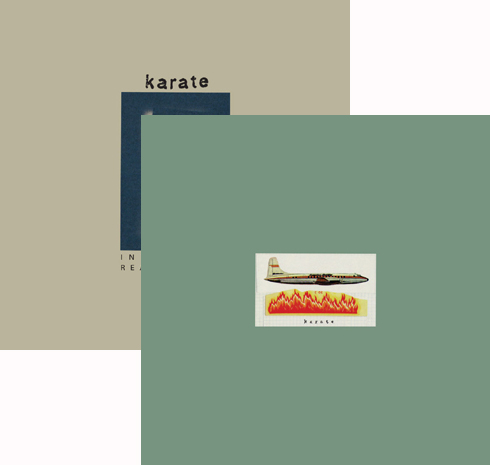 Karate's rebirth, thanks largely to Numero Group's reissuing of their painfully-long-out-of-print discography, has been one of the past couple of year's greatest gifts. Getting these records on wax, and seeing the band return to the stage in top form, was such a personal musical thrill. The fact that I've been able to see them a few times so far, with another on the way in March, is not something I'm taking for granted. Treasure every time.
[ Stream both LPs at Bandcamp / Buy direct from Numero ]
---
"Headsparks" LP/"Days of Thunder" 7-inch
vinyl reissues
[ on Numero Group ]
Numero keeps on giving, this time dipping their toes into reissuing some of Seam's incredible discography. There's a lot more to be had than just this 7-inch and LP, so several digits are very crossed they keep the remasters coming. In my dreams, a proper Seam box set will be sitting on my shelf before long.
[ Stream them both at Bandcamp / Buy direct from Numero ]
---
"Electrically Possessed [Switched On Vol. 4]"
various & sundries collected
[ self-released ]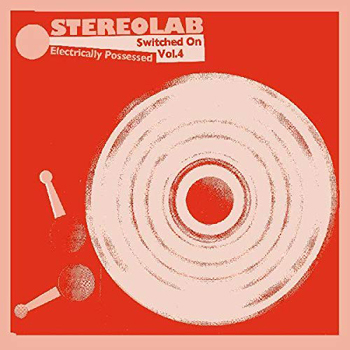 Another volume of their indispensable odds-and-sods collections. Not like I'm going to stop buying them now.
[ Stream the collection at Bandcamp / Buy direct here ]
---
"Challenge For a Civilized Society"
LP reissue
[ on Numero Group ]
Numero continues to mine the depths of Unwound's history, this time reissuing their 6th LP, which originally came out in 1998. I've mentioned it before, but one of the great missed live-music opportunities of my life was not getting to see them on their final tour, which was understandably canceled in the wake of 9/11. They broke up soon after, so I never got to witness songs from "Leaves Turn Inside You" unfold in front of me. In 2023, that wrong finally gets righted. Bring it on.
[ Stream the LP at Bandcamp / Buy direct from Numero ]
---
"Let's Electrify!"
EP reissue
[ on Teen-Beat Records ]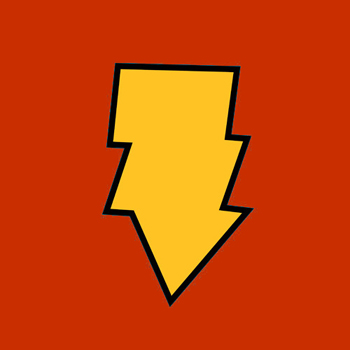 Speaking of wrongs getting righted, there's a chunk of Versus' discography that is unavailable not only on vinyl, but even digitally. A couple of their vital releases are wrapped up in rights-holder issues, but fortunately not this one… Teen-Beat was able to step up and repress this excellent 1993 EP. A must-have.
[ Stream the EP at Bandcamp / Buy direct from Teen-Beat ]
---
So there it is. Catching up on these lists has turned into a holiday-downtime tradition. If you made it to the end, thanks for reading. Your eye-time is very much appreciated, and I wish you nothing but good things to come in the new year…
Posted on December 5, 2022 at 7:10 pm | No Comments
In the wake of Mimi Parker's passing a month ago, which still feels as raw as if it happened yesterday, I've been invited to share (too many) words on my longtime love for her & her band Low over on Luke O'Neil's Welcome to Hell World. It wasn't easy to write, because all those words feel clumsy and inadequate, and part of this seems like a self-indulgent exercise in 'look how big a fan I am', something I generally loathe. But I put all that aside to try and express my deep appreciation for a band, and a person, that has been a part of my listening life for nearly three decades. I'll miss them, and her, terribly.
As a companion to that piece, I thought I'd share a recording of the final time I'd ever see them, earlier this year on April 1st at the Columbus Theatre in Providence, Rhode Island.
Long live Low.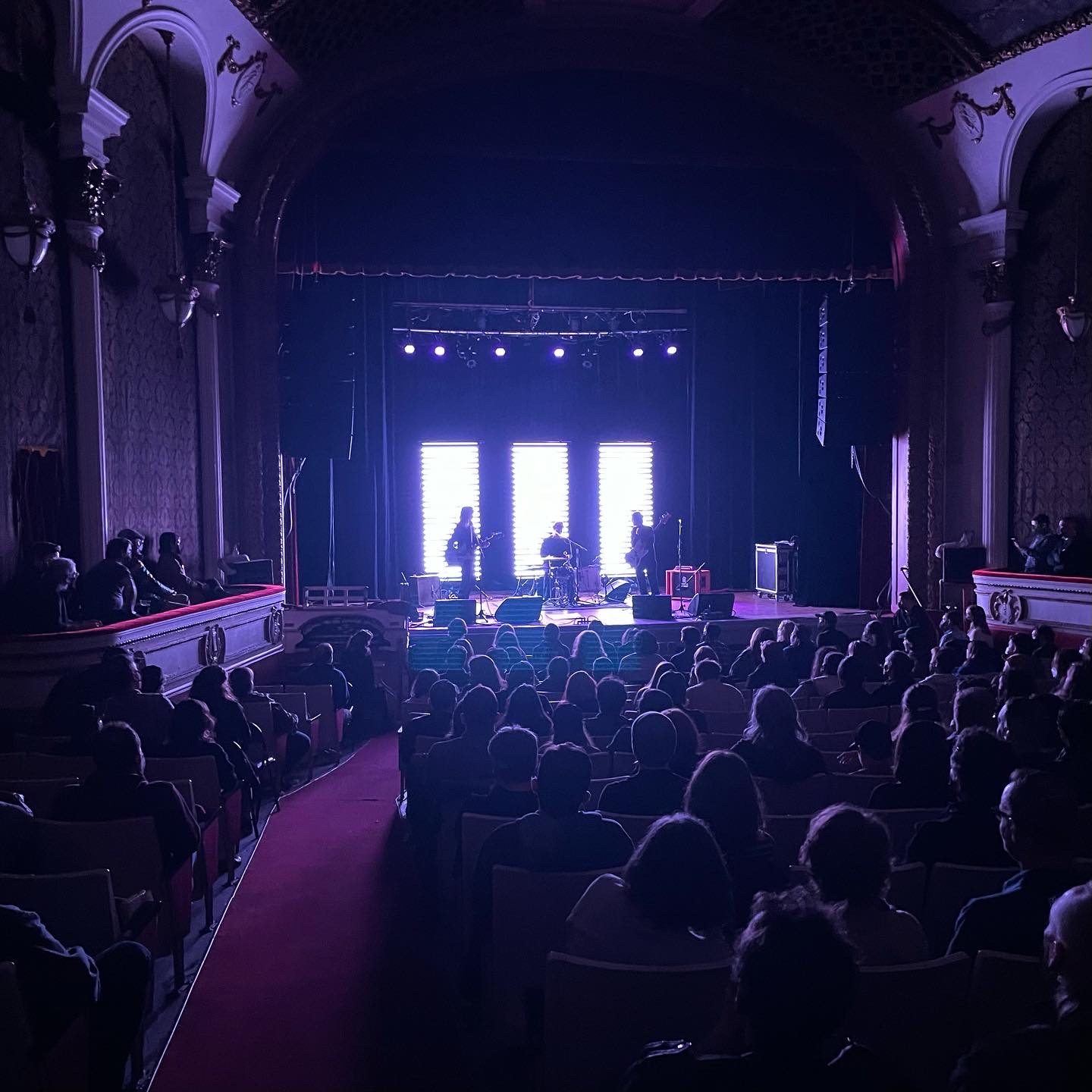 « go back
—
keep looking »