Posted on December 8, 2014 at 12:43 pm | No Comments
A rare non-Facebook/non-Twitter heads up for a special show worthy of getting your arse out to Allston on a chilly Monday night (no small task, I know):
Exit/Verse plays Great Scott tonight. It's their first-ever Boston show, and they've got special ties to this place, what with Mr. Geoff Farina on guitar & vocals. If you're unfamiliar with the man, he fronted area trio Karate, and perhaps less famously (though, for me, more importantly) was one half of the beloved Secret Stars. His subsequent discography includes a wealth of solo recordings, a stint with his band Glorytellers, and collaborations with fellow guitar-song-genius Chris Brokaw, also a former-Boston-guy. So this isn't just a show, it's a homecoming of sorts that will be full of friends and familiar faces. Holiday-season-style.
A track from Exit/Verse's recently released self-titled debut…
Stream the full Exit/Verse LP here, buy it from the Ernest Jenning Record Co., or better yet, pick one up at the show tonight.
(An aside: When I first moved down to Boston from Vermont in 1998, my then-girlfriend lived in a 2nd-floor Union Square apartment on Prospect Hill in Somerville. The occasional guitar noise from below got me curious about her downstairs tenant, because the sounds were the opposite of annoying: They were beautiful, and eerily familiar. When I saw the name "Geoff Farina" written on the mailbox, as a fan of the Secret Stars and Karate, I had one of those "welcome to Boston" moments that helped me fall in love with this place. Those small-town coincidences have never stopped. As I write this, I'm sitting less than a block from Karate's longtime practice space in Allston.)
Tonight's show also gives two good reasons to show up early: Openers Andrew Sadoway and the Thalia Zedek Band. Thalia & her band should need no explanation, they've been on fire lately, and the last time I saw them was the best they've ever been on stage. And that's saying a lot. They've set themselves a high bar for this evening.
For Andy Sadoway, however, a little introduction may be in order: He's the drummer for personal-local-faves Bent Shapes, and occasionally takes the vocal lead for that band from behind the kit. He's been sharing his own material for a few years, but this is a relatively rare solo appearance. Looking forward to seeing what form his eponymous project takes when he hits the Great Scott stage around 9pm tonight.
Advance tickets can be acquired right here. Consider yourself fully informed. See you there, I hope.
Posted on October 24, 2014 at 3:43 pm | No Comments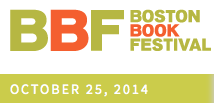 With last night's Herbie Hancock Keynote kickoff, the annual Boston Book Festival is officially underway in and around Copley Square. As much as I appreciate (and mutilate) the written word, my favorite parts of the fest always end up being those that throw music in the mix. The BBF never fails to incorporate at least one music-related event into their programming, and this year is no different: Saturday evening's grand finale is "Words and Music: A Literary Jam Session" at the Old South Church. The details, from their website:
In this one-of-a-kind session we'll hear from three authors who've infused their recent novels with music, from classical to rock 'n' roll. The heroine of
Stacey d'Erasmo
's "Wonderland" is a middle-aged rocker embarking on what she hopes will be her comeback tour. The young characters in
Kate Racculia
's "Bellweather Rhapsody" find more there's more than just music to discover (hint: corpse) at an orchestra camp in upstate New York. "Wonderkid" by
Wesley Stace
tells the story of the tumultuous rise and fall of a rock band whose audience is still in diapers. Musical interludes will be provided by Stace (aka John Wesley Harding), the appropriately named indie ensemble-pop group
The Michael J. Epstein Memorial Library
, and by our host, Pulitzer Prize winner
Paul Harding
, who's also no slouch at the drums. Dancing in the aisles is encouraged! Sponsored by Houghton Mifflin Harcourt."
Between now and then we've got tonight's second keynote speech by Susan Minot and a ton of interesting sessions on Saturday, so be sure to check the full schedule.
This year's fest gives me an opportunity to flashback to my favorite-ever BBF event, "The Book Revue: Words & Music", which capped off the 2010 edition. It was an ideal marriage of words & music, with a killer lineup and one hell of a host in Steve Almond ("Rock and Roll Will Save Your Life", "Against Football", etc).
After Almond's introduction, author/songwriter Joe Pernice (Pernice Bros., Scud Mountain Boys) read from his novel "It Feels So Good When I Stop" and performed the Pernice Bros. songs "The Loving Kind" and "Amazing Glow". Dean Wareham (Galaxie 500, Luna, Dean & Britta) read "Letter From A Concerned Luna Fan" from his novel "Black Postcards" and played G500's "Blue Thunder" along with the Dean & Britta track "The Sun Is Still Sunny". Author Nick Flynn delivered his intoxicating mediation on drinking, "Same Again" before an excerpt from his novel "The Ticking Is The Bomb". Kristin Hersh (Throwing Muses, 50 Foot Wave) followed with a couple excerts from her resurrected teenage diary "Rat Girl" and performed both "Flooding" and "Your Dirty Answer". Lastly, Nick Zinner (of the Yeah Yeah Yeahs) joined Zachary Lipez and Stacy Wakefield to present pieces of their collaboration "Please Take Me Off The Guest List". The centerpiece of the whole thing was Almond's hilarious lyrical dissection of Toto's "Africa". That bit is worth the price of admission alone.
The BBF shared, and still archives, the entire event in (one giant) MP3 form, so I've excised a few bits below alongside the original file. Enjoy…
Steve Almond vs. Toto. For more photos,
click here
.
[MP3] Boston Book Festival 2010 – "The Book Revue: Words & Music"
[MP3] Joe Pernice – "Amazing Glow" (live)
[MP3] Dean Wareham – "Letter From A Concerned Luna Fan" (reading)
[MP3] Dean Wareham – "Blue Thunder" (live)
[MP3] Kristin Hersh – "Flooding" (live)
Much gratitude to Mr. Tom Johnston for pulling that lineup together, and to the Boston Book Festival's continued inclusion of music-related programming every year. Have a look at Saturday's complete BBF 2014 lineup, and hit up the Dig for some recommendations
Posted on August 4, 2014 at 3:29 pm | 1 Comment
WMBR's venerable live local music show Pipeline! is marking their 25th year on the airwaves by throwing a 5-weekend party at 5 Boston-area venues this fall, and the lineups have just been let loose. It's crammed with legends, also-rans, familiar names, and obscure oldsters – reuniting a ridiculous number of bands from throughout, and I quote, "50 Years of Boston Rock!". If scanning through this stacked list of several dozen area bands doesn't get you excited, then you either haven't lived here very long, or you've grown too old and jaded to care. Either way, your loss. Me? I'm practically giddy. I gasped more than once after this sucker hit my inbox.
Full press release and nightly lineups (not in performing order) below, with my personal standouts following. Read on, snag your tickets (update: all tickets are now on sale, links next to each lineup), and get ready…
FOR IMMEDIATE RELEASE
PIPELINE! AT 25
PRESENTS
50 YEARS OF BOSTON ROCK!
The Dates, Venues, and Line-ups!
Pipeline!, WMBR's live local music show, celebrates its 25th anniversary year with 13 shows featuring close to 80 reunited Boston-area bands performing at 5 venues over 5 weekends from September 12 to October 12
Cambridge, MA (August 3, 2014) ­- WMBR's Pipeline! show (airing every Tuesday evening 8:00-10:00 with host Jeff Breeze) today announced the dates, venues, and band line-ups for the 50 Years of Boston Rock festival this fall. These bands from decades past come roaring into the present day, among them: The Remains with their stunning garage beat and The Freeborne rediscovering their psych virtuosity from the '60s; Reddy Teddy and Willie Alexander & The Boom Boom Band bringing back the pre and proto-punk sounds of the '70s; Stranglehold, The Dogmatics and the F.U's delivering early '80s punk proper and hardcore…and later in the decade O Positive and Big Dipper representing the burgeoning indie-rock scene; Gigolo Aunts, Fuzzy, and the Dirt Merchants nearing the millennium with their '90s indie-pop/rock brilliance; and finally The Sheila Divine and The Charms, arriving in the 2000s, recasting pop and garage verities into their own thrilling style. This is a half century's worth of the Boston music underground…and this festival revisits a good chunk of it!
50 Years of Boston Rock takes place from Friday, September 12 – Sunday, October 12 at the Paradise Rock Club in Boston, The Middle East downstairs in Cambridge, the Brighton Music Hall, the Regent Theatre in Arlington, and Cuisine en Locale in Somerville, a new ballroom-like space with a capacity of 425. There are current plans to add a 14th night to the series. Tickets for the Middle East shows are now available, with the other clubs offering their own nights' tickets this coming week.
Friday September 12th
at the Regent Theatre, Arlington (Tickets)
O Positive (added)
Cordelia's Dad
The Freeborne
String Builder
We Saw The Wolf
Saturday, September 13th
at Cuisine en Locale, Somerville (Tickets)
Baby's Arm
Miranda Warning (added)
The Dogmatics
Eric Martin (of the Neats) & friends
Stranglehold
The Turbines
Friday, September 19th
at Cuisine en Locale, Somerville (Tickets)
Curious Ritual (added)
Nisi Period
Someone & the Somebodies
Pods
Purple Ivy Shadows
Mistle Thrush
Curious Ritual
Ultrabreakfast (added)
Saturday September 20th
at Cuisine en Locale, Somerville (Tickets)
Dirt Merchants
Fertile Virgin
The Gravel Pit
Honeybunch
Evol Twin (added)
The Sheila Divine
Friday, September 26th
at the Regent Theatre, Arlington (Tickets)
The Barnies
Bill Goffrier (of Big Dipper) & friends
Dumptruck
The Jigsaws
Vapors of Morphine
Saturday, September 27th
at the Regent Theatre, Arlington (Tickets)
Barry & the Remains
Cardinal
The Downbeat 5
Sunday, September 28th
at Brighton Music Hall, Allston (Tickets)
Anastasia Screamed
The Flies
The F.U.'s / Straw Dogs
Men & Volts
The Nervous Eaters
Bentmen (added)
Friday, October 3rd
at the Middle East Downstairs (Tickets)
Tacklebox
The Blood Oranges
Buttercup
Robin Lane & The Chartbusters
Fuzzy
Lazy Susan
Saturday, October 4th
at the Middle East Downstairs (Tickets)
Birdsongs of the Mesozoic
The Clamdiggers (proto-The Upper Crust)
Crazy Alice
Kudgel
Bulkhead
Quintaine Americana
Orangutang
Sunday, October 5th
at the Paradise (Tickets)
Big City Rockers (Atlantics)
Heretix (added)
The Dents
High Risk Group
Reddy Teddy
Shake the Faith
Willie Alexander & the Boom Boom Band
Friday, October 10th
at Cuisine en Locale, Somerville (Tickets)
The 360s
Green Magnet School
Luca Brasi
Orbit
Permafrost (Miles Dethmuffin)
The Red Telephone (added)
Hullabaloo (added)
Unnatural Axe
Saturday, October 11th
at Cuisine en Locale, Somerville (Tickets)
The Cavedogs
Drumming on Glass
Flying Nuns
Gigolo Aunts
The Natives
The Rising Storm
Sunday, October 12th
at the Middle East Downstairs (Tickets)
The Bags
Ed Redeeming Qualities with
Carrie Bradley (of The Breeders) & friends
Dave Derby (of the Dambuilders/Gramercy Arms) & friends (added)
The Gizmos
Kenny Chambers / Electric Ears (doing Moving Targets)
The Underachievers
The Voodoo Dolls
Ok, first off: The "Grambuilders" has gotta be a modified version of the Dambuilders, yeah? I'm digging for details. I've known about the Green Magnet School reunion for a little, and I'm still internally freaking out about that one. Can't wait to see my old friends in Mistle Thrush, plus old labelmates Crazy Alice & Fuzzy, and chimp rock progenitors Kudgel (and while we're at it, let's hope one of those TBA spots give us a little Swirlies action, eh?). Then there's Orbit, Anastasia Screamed, Honeybunch, Dumptruck, Mary Lou Lord… hell, if I don't stop now I'll just end up re-typing the full lineup. I'll share more lineup updates on the 'Nac Facebook page as they come.
Here's a look at the original schedule image sent out to press (click to embiggen)…
Posted on May 23, 2014 at 9:01 pm | No Comments
At last, the long weekend is here, and it's crammed with too many things to do and too many bands to see around Boston. There's not enough time to write about it all, much less do and see everything, but there are a couple stand-outs that deserve some special attention…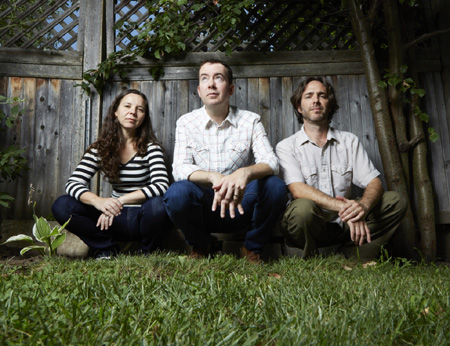 I'm sure I've said it before, and I'll say it again, but we're a lucky town thanks to Rachael McNally and Chris O'Rourke's years-ago decision to relocate from NYC to Boston, and the fact that they've kept their scrappy indie/rock/punk/etc trio Sleepyhead a going musical concern. Their live shows may be a rare thing, but when they do happen, they're all ours. There's long been the promise of a fresh batch of recorded material, as more new songs kept popping up in their sets each year. We're fortunate that while they may have slowed things down, they've never felt the need to put the brakes on after almost 25 (!) years as a band.
Well, 2014 sees them positively flooring it. They've released their first full-length in 15 years, the excellent "Wild Sometimes", on illustrious Chicago label Carrot Top Records, last month they played their first string of out-of-town shows in ages, and tomorrow night they make it local with a special record release show in the friendly confines of Cuisine En Locale in Somerville…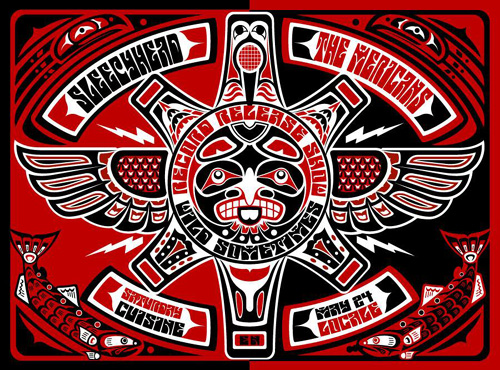 It's an all ages show, with openers the 'Mericans kicking the music off around 9pm, but if you really want the full experience, arrive early: Starting at 6pm you can order up a truly spectacular locally-sourced meal courtesy of the top-notch cooks of CoL. Hit their website to see what they'll be dishing, and to learn more about their meal shares and unique culinary events. The address: 156 Highland Ave., Somerville.
Stream Sleepyhead's long-awaited "Wild Sometimes" below, check out their brand new Jeannie Donohoe-directed video for the title track at Wifey.tv, and grab advance tickets for Saturday night's show here. Oh, and remember to eat light tomorrow – save your appetite for the pre-show chow-down.

File under: "A dream I once had". There are 15 bands playing on Saturday in three venues that are all within shouting distance of my own home. Yes, tomorrow is AWESOME DAY here in Allston, and there's an AWESOME DAY FEST to prove it.
O'Brien's, Regina Pizzeria, and Store 54 – all at the intersection of Cambridge St. and Harvard Ave. – are playing host to this multi-stage event, and the lineup includes some personal faves, among them Soccer Mom, Eldridge Rodriguez, Thalia Zedek Band, Earthquake Party!, and M.G. Lederman. Here's the full where and when…
AWESOME DAY FEST
Saturday, May 24th, 2014
at the intersection of Harvard Ave.
and & Cambridge Street in Allston, MA
At O'Brien's (doors at 3PM / $10 cover)
6pm-6:30pm: Quarterly
6:40pm-7:15pm: Jim Healey
7:30pm-8:05pm: Tired Old Bones
8:20pm-8:55pm: Civil Warblers
9:10pm-9:45: Soccer Mom
10:05pm-10:45pm: The Proselyte
11pm-11:45pm: Hey Zeus
12 midnight: Gondoliers
At Store 54 (donations encouraged)
9pm: M.G. Lederman
10pm: The Thalia Zedek Band
11pm: The Televibes
12pm: Beware The Dangers of a Ghost Scorpion
At Regina Pizzeria (donations encouraged)
9pm: Earthquake Party!
10pm: Eldridge Rodriguez
11pm: Lifestyle
(in between) DJ Ken Cmar
While there's a pretty good chance your own tomorrow will be awesome, those chances increase dramatically if you're actually at Awesome Day Fest….
Posted on April 23, 2014 at 2:28 pm | No Comments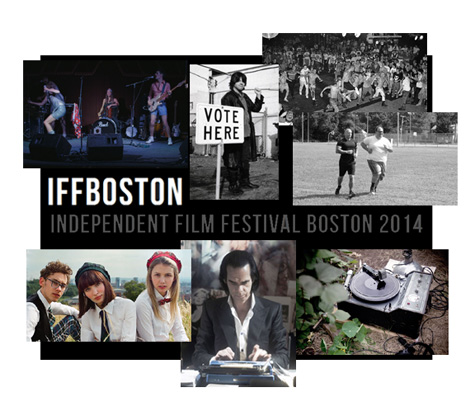 As warmer temps finally take hold in the Northeast, and the last of those nasty, dirt-colored snow piles fade from our streets, there's only one thing that will get me to spend many springtime hours inside a darkened movie theatre: The annual return of the Independent Film Festival Boston.
Now in its 12th year, the esteemed 8-day, non-profit, all-volunteer film fest kicks off tonight at the Somerville Theatre with a screening of "Beneath The Harvest Sky". That's one of many movies I'm looking forward to this year (and not just because star Aiden Gillen – from the Wire & Game of Thrones – will be in attendance, along with the drama's co-directors). Tickets for that are still on sale, but I can almost guarantee that won't be the case at the door tonight. Each year, many films sell out in advance, so have a look at the lineup and make a plan, or better yet, grab a full festival badge and save yourself a little stress. Update: Full fest badges are sold out! All the more reason to pick up single tickets in advance, or at least arrive early for the stand-by lines.
As usual, the IFFBoston schedule has a strong musical component to it, both in subject matter and soundtracking, so I've pulled together my yearly guide to those particular flicks. Here are a dozen films showing between now and next Wednesday that either directly, or tangentially, involve makers of music…
---
Of the 12 films listed here, this is the one I've been lucky enough to get a preview of, so I can guarantee the greatness. Obviously a must-see for fans of this former Hüsker Dü co-songwriter/singer/drummer and his seminal Minnesota trio, but it's not just for the already-familiar – it's a truly fascinating profile of a pure artist that stands on its own.
(for more of my thoughts, read this synopsis, which I contributed to the IFFBoston guide)
---
A Boston production, through and through – made here, starring more than a few people who live here, and soundtracked by a whole bunch of area musicians, including the Beatings (who you can hear in the trailer below), M.G. Lederman, Mean Creek, Slowdim, The Milling Gowns, and more. Not only do we get the area premiere on Friday night, but many of the bands involved will perform at a Saturday afternoon show at O'Brien's in Allston. Perfect post-film follow-up.
---
Described as "a poignant coming-of-age story that doubles as an indie-pop musical", Belle & Sebastian fans (myself included) have been waiting for this Stuart Murdoch-directed story for a very long time. Early reviews were mixed, and may depend on one's tolerance for twee (or Belle & Sebastian's catalog), but fortunately my tolerance for such things is very, very high. Bring it on, I say.
---
The lead character of this Pittsburgh-set drama, played by Rachel McKeon, is described as a "part-time Austin indie rocker — and full-time harbinger of chaos and destruction". That's enough of a hook to reel me in, especially knowing of one or two people who could star in this and turn it into a documentary.
---
The story behind V66, a Boston-based music video channel that burned bright for 18 months in the mid-80s and disappeared. Locally-focused, the station was noted for broadcasting in real-time, playing lots of Boston bands, and making their audience a part of the programming (long before 'social media' and 'customer-created content' became a buzz-phrases). The film features a more than a few now-and-former Boston musicians, including Kay Hanley, Greg Hawkes, Ben Deily, and Dan Zanes, and even some friends (Cathy! Nick!). This screening is sure to be a fun one.
---
While Michel Gondry's filmmaking is generally hit-or-miss (Eternal Sunshine: the best, Be Kind Rewind: the worst), he can be counted on for an interesting use of music. His latest, a French language film starring Romain Duris and Audrey Tautou, will close out IFFBoston 2014 next Wednesday, and judging from the soundtrack details, it's no exception (though I may have to take a bathroom break when that dreadful Lumineers song comes on).
---
Pulling from the synopsis: "…the gritty story of City Gardens, one of New Jersey's most infamous clubs and its larger than life promoter, Randy Now." I first became aware of this film a couple months back when Vulture interviewed Jon Stewart about his time as a bartender there back in the mid-80s, then again when Gibby Haynes of the Butthole Surfers appeared on the Daily Show with author Amy Yates Wuelfing, who just released "No Slam Dancing, No Stage Diving, No Spikes", an oral history of the fabled venue. The list of talking heads in the film is top notch: Along with Stewart, there's Dean Ween, Jack Irons, Milo Auckerman, Jello Biafra, Henry Rollins, Al Jourgensen, and Ian MacKaye. That's one seriously stacked lineup.
---
If you were assuming from the title that this would be Beatles-related, well, you'd be right. It focuses on my personal fave of the fabulous four – John Lennon – and uses audio and transcripts to reconstruct two interviews with him and Yoko Ono (one in 1970, one in 1980), contrasting and combining them to paint what, one hopes, is a unique portrait of the man – something that's not easy to do nowadays. The tagline sums it up nicely: "Ten Years – Two Interviews – One Lennon".
---
Lifting from the synopsis: "The 78 Project is on a journey across America to make one-of-a-kind 78rpm records with musicians in their hometowns using a 1930s Presto direct-to-disc recorder. With one microphone. With one blank disc. In one 3-minute take." Inspired by the travels of the legendary Alan Lomax, the film documents an ambitious new exercise in audio archiving.
---
Yes, the director is that Mike Myers. And his subject, Shep Gordon, looks to have had a hell of a life on Earth so far, managing artists as varied as Alice Cooper, Blondie, Pink Floyd, and Luther Vandross before moving on to handling celebrity chefs. Many of his famous friends and clients hold forth in the film, including Cooper, Michael Douglas, Emeril Lagasse, Anne Murray, Willie Nelson, and Sylvester Stallone. If that ain't a true mix of personalities, I don't know what is.
---
Nick Cave gets the documentary treatment, although it being Nick Cave, it does things a bit differently than your standard rock doc. From the synopsis: "This innovative drama/documentary features Cave as both subject and co-conspirator, intimately documenting his artistic process and combining it with a fictional staged narrative of his 20,000th day on Earth." In other words, don't go into it looking to uncover exactly what makes Nick Cave tick. Besides, do you really want to know?
---
The trailer for this Swedish-language film is all I needed to add it to my screening schedule. It's described as "an energetic rough and tumble story of three rebellious teenage girls who form a punk rock band to defy the stifling conformity of early-1980s Stockholm." Count me in.
If you're looking for more viewing tips beyond my music-centric ones above, surf on over to read Ty Burr and Peter Keough's recommendations at the Boston Globe, Norm Schrager's choices at Meet Me In The Lobby, and Erin Trahan's piece on this year's short films over at WBUR.
As you fest, make sure to keep tabs on IFFBoston's Facebook page and Twitter feed for the latest updates, like this list of filmmakers who will be appearing at certain screenings, which is always one of my favorite aspects of festival. Tonight: Carcetti in the house! See you there.
keep looking »