Posted on April 2, 2018 at 10:00 am | Comments Off on [Nac Faves] My Favorite Music of 2017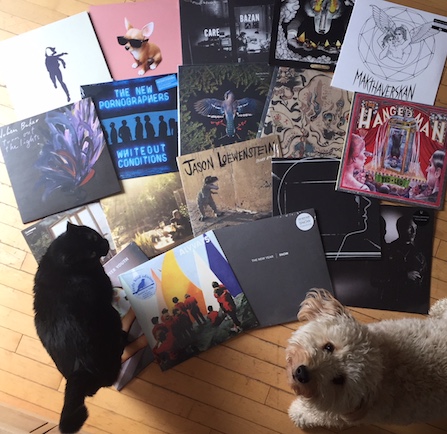 Ah, the best laid plans and the most brutal excuses. My honest intention to get this sucker done before the new calendar year hit was derailed by a major bout of holiday pneumonia, then as December disappeared in a fevered haze and I gathered myself to finish in January… enter ye olde influenza! Such an enjoyable one-two punch. My immune system certainly isn't going to make anyone's "best of" list.
February was spent catching up on the day job and re-familiarizing myself with my family, and next thing you know, it's mid-March. Then, naturally, the 'Nac goes down for a week. As I wrap this thing up and April begins, my headphones are overflowing with music that will wind up on the 2018 edition. Good thing I'm on nobody's deadline but my own.
So, yeah, another year long gone, another later-than-everyone-else list of musical favorites shared. Full lengthers, short players, and a few other random releases from throughout 2017. The silver lining of all that sickness was tons of idle time spent listening to neglected records, and deeper dives into the ones I loved. The list kept getting longer.
As you scroll, stream a Soundcloud playlist of songs from most of the releases below, or if you must, a longer one on Spotify, and use the provided label links to buy these records as direct as you can. Give these song makers, and the ones you love, your hard-earned dollars. #IRespectMusic
If you make it all the way through this too-long run-down (or, y'know, just skip to the end right now), you'll find a few special giveaways I've gathered for random readers – the vinyl release of one of my favorite 2017 LPs, a gift certificate to a Boston-area used record shop, and an autographed copy of a truly moving book by one beloved artist about another gone too soon. So drop your name in my virtual hat and take a shot. Ya spin the wheel, ya take yer chances.
For the curious and/or bored, my previous faves lists: 2016 & 2015, 2014, 2013, 2012, 2011, 2010, 2009, 2008, 2007, 2005, 2004, 2003, 2002, & 2001.

Favorite LPs of 2017
---
Alvvays
"Antisocialites"
[ on Polyvinyl ]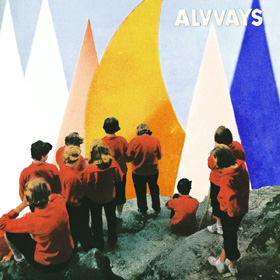 One undeniably catchy, infectious-insta-classic track surrounded by a collection of solid indie-pop songs, much like their debut LP. It may lack the 'wow' impact of their self-titled record, but that first breath of Canadian air was so fresh they can hardly be faulted.
[ Stream the LP on Bandcamp / Buy direct from Polyvinyl ]
---
Andrew Cohen & Light Coma
"Unreality"
[ on Comedy Minus One ]
Andrew Cohen adds a fruitful collaboration with pals Light Coma to his post-Silkworm discography, mixing full-band songs with a few solo jams. His SKWM/Bottomless Pit bandmate Tim Midyett continues under his
Mint Mile
moniker in parallel (
new EP
just showed up in the mail!), so even if their time of teaming up is behind them, I'm grateful their separate songs keep on coming. Getting to
premiere a track
from this AC&LC record was a genuine honor, and traveling out to Chicago
to see them play
(with Mint Mile, Out, & the Rutabega) was a personal 2017 high point.
[ Buy direct from Comedy Minus One ]
---
Julien Baker
"Turn Out The Lights"
[ on Matador ]
I was embarrassingly tardy for the Julien Baker train, but wow, did I ever jump on board. This, Hhr second full-length, absolutely floored me – her open-hearted lyrics and sparse, beautiful arrangements hit me hard. There was no single song in 2017 that moved me more than "
Sour Breath
", which I played over and over and over again, both in my headphones and in my head. I couldn't make it to her most recent Boston show, and her upcoming appearance at the
Boston Calling
fest won't be enough to satisfy, so I'm heading up to Vermont soon to
see her play
with
Tancred
, another fave. And I'd travel further for that team-up if I had to.
[ Buy direct from Matador ]
---
David Bazan
"Care"
[ on Undertow ]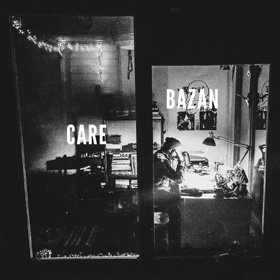 Following David Bazan's career for so many years has been a singular, surprising joy. No, the joy itself hasn't been a surprise, but the sonic turns he's taken sure have been. From his full band
Pedro the Lion
output, his synth-based
Headphones
record, through his solo electric and acoustic work, and now "Care", his most recent guitar-free solo LP, I've been all-in for all of it. Less than a year later and he's back to working on Pedro the Lion songs, and I couldn't be happier, though it does take a bit of the "what will he sound like next?" mystery out of it. Feels like we've gone full circle, and the thought of PtL's
scheduled Boston show
has got me giddy.
[ Stream the album on Soundcloud / Buy direct from Undertow ]
---
The Clientele
"Music for the Age of Miracles"
[ on Merge Records ]
previous release, expanding their sonic palette with the addition of collaborator Anthony Harmer on a variety of instruments (including the distinctive santur). It's one of their most cohesive records, and all-the-more appreciated in that it may never have happened but for the chance re-meeting of Harmer and frontman Alasdair MacLean, and a spark of inspiration. May some special kind of spark strike again.
[ Stream the album k on Soundcloud / Buy direct from Merge ]
---
Allison Crutchfield
"Tourist In This Town"
[ on Merge Records ]
A banner year for each of the musical Crutchfields, with Merge releasing both Allison's ace solo album and sister Katie's killer Waxahatchee record (see below, of course). If they were trying to outdo each other, well, let's call it a tie that we all won. Can barely believe I'll be seeing Allison and her Swearin' bandmates later this week when they open up a long-sold-out Superchunk show at the Sinclair. Wonder if they'll do a song or two off this LP, or keep things separate? Either way, I'm walkin' out happy.
[ Buy the album direct from Merge ]
---
Mark Eitzel
"Hey Mr Ferryman"
[ on Merge Records ]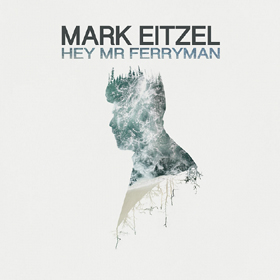 I'll buy anything Eitzel, but this LP feels more inspired than his last few full-lengths. Really glad he made the move over to Merge and that this album seemingly got some added attention – be nice to see that relationship stick and produce a string of equally solid records. The world sure needs more Mark.
[ Buy it straight from Merge ]
---
Jeremy Enigk
"Ghosts"
[ on Lewis Hollow ]
The wait for this one seemed long, but so worth it. Part of the reason it felt drawn out was that the former Sunny Day Real Estate frontman gave us a window into the creative process with his
Pledgemusic campaign
, and that window opened early. From conception through studio time, previews to pressing, the project took over 2 years from start to finish, resulting in a beautiful, multi-layered collection. Enigk has such a singular voice that the production needs to be epic, and the fan-funds he gathered allowed him to make that happen.
[ Stream and buy the album at Bandcamp ]
---
Girlpool
"Powerplant"
[ on Anti Records ]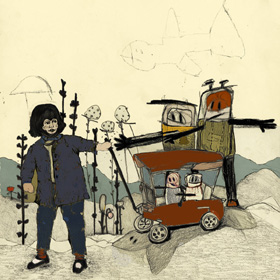 It's been a joy to see Girlpool's relatively speedy rise from a basement-playing pair to a Paradise-packing full band – my nervousness that they'd lose something special by fleshing out their sound with bass & drums was mostly unfounded, and this record proved it. Admittedly, I'd love to see them as a duo again someday, but as long as they keep writing their heartfelt songs and singing those perfect harmonies, I'll keep going regardless.
[ Stream the full album on Bandcamp / Buy direct from Anti ]
---
The Just Joans
"You Might Be Smiling Now"
[ on Fika Recordings ]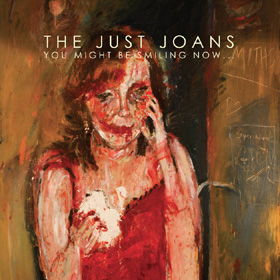 I kind of feel like this one flew under too many radars, but that could just be my Stateside-perspective. I owe my appreciation of these particular Scots to my bandmates, so this is the first of their releases I've been able to eagerly await, as it's been ages since their last. Thankfully, and unsurprisingly, it's another indiepop treasure. Just wish they were playin'
Indietracks
this year, as it's the first one I get to attend (!). Maybe they'll be hangin' around so I can pester them to play me a song or two. After I partake of some liquid courage.
[ Stream three more tracks on Soundcloud / Buy direct from Fika ]
---
Land of Talk
"Life After Youth"
[ on Saddle Creek ]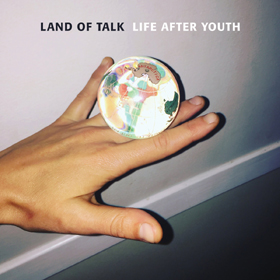 Most appreciated musical gift of the year: Elizabeth Powell's glorious recorded return. Her band has become one of my absolute faves over the past decade, since the moment I first set ears upon 2008's "Some Are Lakes". Her second full-length came less than two years later, and then… nothing. She seemingly disappeared, but I never stopped waiting, hoping, and searching for word of a return. Every year I'd write one of these favorites lists and wonder when her next LP would wind up on one. So here we are, with "Life After Youth" at last. Pretty sure I played it more than any other album I bought in 2017, and was grateful for every single note.
[ Stream the whole LP on Soundcloud / Buy direct from Saddle Creek ]
---
Ted Leo
"The Hanged Man"
[ on SuperEgo Records ]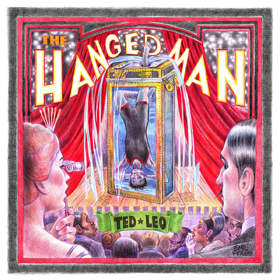 Speaking of more-than-welcome returns, Ted came back! Well, it's not like he left. Solo shows, duo shows (with Aimee Mann as
the Both
), variety shows (I seem to remember him on stage wearing only a giant diaper at some point?), just no proper TL/Rx recordings since 2010's "The Brutalist Bricks". That's a long time to go without a new release, but thanks to a wealth of fan funding and a trove of gathered songs, he presented us with "The Hanged Man". The band he assembled to deliver these new tracks (and so many older faves) was a stacked powerhouse, and I'm not sure I had more fun at a show last year than I did when they
played Brighton Music Hall
in September. A total blast of an evening. I expect no less when Ted & co. return for
two nights in June
.
[ Buy it straight from Ted's shop ]
---
Lo Tom
"Lo Tom"
[ on Barsuk Records ]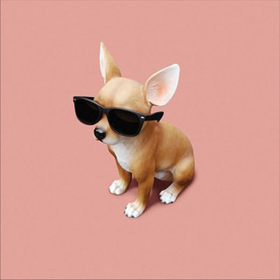 In my world, a super group if ever there was one. David Bazan, his ex-PtL bandmate (and fellow faves listee) TW Walsh, Jason Martin (aka Starflyer 59), and ace drummer Trey Many (His Name Is Alive & more) got together a few times and threw together a rock-solid record that was the perfect counterbalance to Dave & TW's decidedly-more-digital solo releases.
[ Stream another track on Soundcloud / Buy direct from Barsuk ]
---
Jason Loewenstein
"Spooky Action"
[ on Joyful Noise ]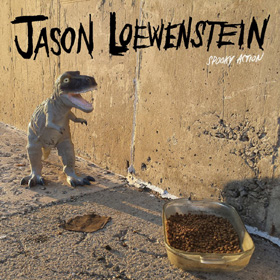 Just the second solo LP from this Sebadoh co-pilot since his killer 2002 debut, "In Sixes and Sevens", an record that blew me away and set one hell of a high bar. After what feels like a lifetime ago, he damn well mighta reached it. Another crackling collection of tweaked-out, propulsive rock songs. Bad timing and poor planning meant I missed him play these tracks live, but I'm hopeful it won't be too long until I remedy that, and that it won't be another 15 freakin' years until album number three.
[ Stream the entire LP on Soundcloud / Buy direct from Joyful Noise ]
---
Loney Dear
"Loney Dear"
[ on Real World Records ]
Sweden's Emil Svanängen may take his own sweet time making records, but it has never resulted in one I haven't loved. He harnesses a special kind of magic in his songs, laying his strong yet delicate voice over carefully-constructed emotional epics. I owe a great debt to Low for bringing him and his band (with Thor!) along to open their 2008 tour. I've been in love with Loney Dear since the first note of that first song at the Somerville Theatre.
[ Stream another track on Soundcloud / Buy direct from Real World ]
---
Makthaverskan
"III"
[ on Run For Cover Records ]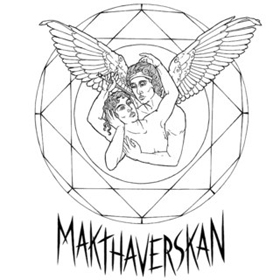 Ridiculously talented Swedes making noise that's both new and nostalgic, combining elements I love (and frankly should be tired of by now) into their own goosebump-raising mixture. I love my Allston neighbors at Run for Cover for many reasons, but helping this band get their music out into the world may be the biggest one.
[ Stream the LP on Soundcloud / Buy direct from Run For Cover ]
---
The New Pornographers
"Whiteout Conditions"
[ on Concord Music Group ]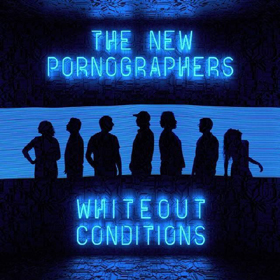 The New Pr0ns fully embraced their inner-ELO and ponied up some of their most infectious songs in years, including the one that incessantly soundtracked my Spring, "This Is The World Of The Theatre", which survived a ridiculous amount of repeated listening and remains a forever fave. Those post-chorus Neko notes? Super swoon.
[ Buy direct from Concord ]
---
The New Year
"Snow"
[ on Undertow ]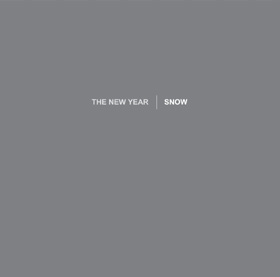 Any release from the Kadane brothers and their compatriots is a gift, and this new LP is no different. Another chapter in the ongoing sonic story I've been obsessed with since I first heard Bedhead in the early 90s. The only negatives I can ever muster are "I wish this track was longer" or "I wish there were more songs". Complimentary complaints if ever there were.
[ Buy direct from Undertow ]
---
Tara Jane ONeil
"Tara Jane ONeil"
[ on Gnomonsong ]
TJO returns with a self-titled LP of authentic beauty, full of gorgeously delicate, emotionally heavy songs. It's such a pure, natural-sounding record that using her name for the title makes perfect sense – it serves as a songwriting mission statement for everything she does so, so well.
[ Stream the whole album on Soundcloud / Buy direct via Midheaven ]
---
Palehound
"A Place I'll Always Go"
[ on Polyvinyl Records ]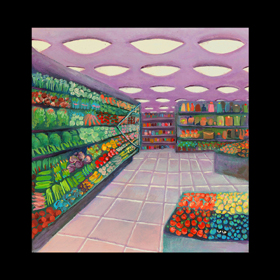 Seems like each year there's at least one Boston-based band I adore that makes a measurable, well-deserved jump to wider recognition, and 2017 felt like Palehound's year. "A Place I'll Always Go" was a showcase of Ellen Kempner & co's song-building talents, adding further depth to the promise shown on their 2015 debut.
[ Stream the album on Bandcamp / Buy direct from Polyvinyl ]
---
Quicksand
"Interiors"
[ on Epitaph Records ]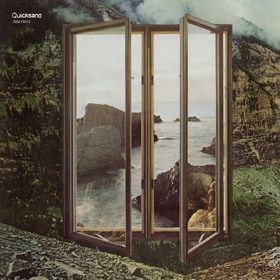 How the hell did Quicksand take a 22-year break and return with an LP that sounds as cohesive and powerful as they ever were? It's like no time passed at all. A ridiculous and remarkable accomplishment. Side note: This damn record nearly got me a speeding ticket.
[ Stream more tracks on Soundcloud / Buy direct from Epitaph ]
---
Ride
"Weather Diaries"
[ on Wichita Recordings ]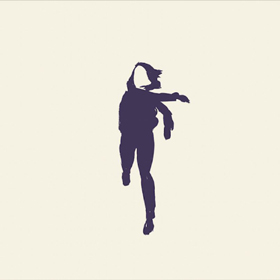 These four Oxford gents comprise one of my top ten all-time bands, so their 2014 return was an unexpected, magical gift. Their post-reunion live shows met and crushed my tempered expectations, then rumors of new recordings got me all-sorts-of giddy. Maybe too giddy. While I enjoyed "Weather Diaries" enough to list it here (and it certainly outdoes their final two LPs), it didn't quite hit the sweet spot I hoped for. Much of it is ace, and there's at least one stone-cold Ride classic ("Cali"), but I can't help but think it would have made an absolutely killer EP. Speaking of which, they just released a new one. And that sweet spot? Nailed it.
[ Stream the LP on Bandcamp / Buy direct from Wichita ]
---
Savak
"Cut Ups"
[ on the Ernest Jenning Record Co. ]
A mid-2016 discovery for me, thanks to my faith in the fine taste of the CMO label, though I've heard and dug plenty of songs involving the individual players before. These members of Obits, Edsel, Ted Leo's band, The Cops, Nation of Ulysses, Enon & more combined to release their debut LP that year, and quickly followed it up with this even-better collection on the EJRC in 2017. A record per year is quite a precedent, gents. Might hold you to it.
[ Stream the whole album on Bandcamp / Buy direct from Ernest Jenning ]
---
Slowdive
"Slowdive"
[ on Dead Oceans ]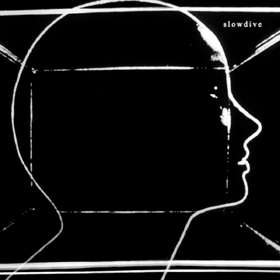 Even more unexpected than Ride's return was the resurrection of my/our beloved Slowdive. While Ride's legacy was a tad tarnished by their last pre-breakup recordings, Slowdive went out on an incredible high note with the bliss-filled, ahead-of-its-time "Pygmalion" LP in 1995. Getting to hear live renditions of the songs on that record was something I'd never hoped to dream of, so when they came back and did just that, it left me stunned (not ashamed to say my eyes welled up during the crescendos of "Blue Skied an' Clear", every time). New studio recordings, too? The swirly frosting on top. The fact that they pulled together an album that can sit proudly within their existing discography, with songs that fit seamlessly into their live set, is no minor victory.
[ Stream another track on Soundcloud / Buy direct from Dead Oceans ]
---
Swale
"There's No One Here"
[ on Swale Songs ]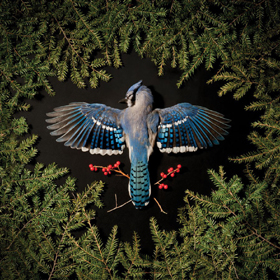 Doing my hometown proud. It's convenient when people you know put out a record you love, since it saves you from either avoiding the topic or offering vague compliments. These four Vermonters have that rare ability to fold a bunch of styles into their songwriting while remaining unmistakably themselves. Each song on this LP sounds like a Swale song, though they don't often sound like each other, and it all comes together as a cohesive whole. That was some Kickstarter cash well-spent.
[ Stream the record on Soundcloud / Buy direct via Bandcamp ]
---
TW Walsh
"Terrible Freedom"
[ on Tower of Songs ]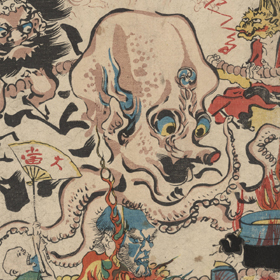 Timothy William Walsh's latest LP is a triumph not just because of his songs (which are as solid as ever), but the impeccable production they're wrapped in. He's dialed back the guitars, using them as a tool rather than a base, and leaned more into synths and programming – yet ended up with his most soulful, natural sounding record so far. There's a definite 70s vibe (a bit of Gary Wright, a dash of Gerry Rafferty, even a hint of early Peter Gabriel), but it's more update than homage, avoiding nostalgic traps with meticulous ease. TW's years of experience in mastering, mixing, and song-writing collaboration (in the Soft Drugs & Pedro the Lion) come together here effortlessly, and he's already given us more: He recently offered up an excellent new song and accompanying video called
"Born Hungry"
.
[ Stream & buy the LP through Bandcamp ]
---
Waxahatchee
"Out in the Storm"
[ on Merge Records ]
The other half of 2017's killer one-two Crutchfield combo, Katie's record wastes no time letting you know her band's gonna get a little loud this time out, the opening track starting in full-on rock mode with zero warning. It's the perfect palette-cleanser, and readies you for the range of songs that follow – short, sharp slices of energetic indie-pop interspersed with moments of true, introspective beauty, all held together by her gorgeous voice and uncanny knack for melody.
[ Stream the whole thing on Soundcloud / Buy direct from Merge ]
---
Weather Weapon
"II"
[ via Bandcamp ]
Longtime area art-maker Gilmore Tamny once again showed us her sonic side with the second long player from her scrappy Somerville-based trio. Owing a clear debt to early-90s Pacific NW indie-punk, she kept the formula straight-forward – rock out with your guitar out while delivering evocative, literate lyrics as drummer Steph Melikian (Operators/GRCB) and bassist Jen Godfrey hold it down. As if a record that gives a shout out to Market Basket wasn't going to end up on this list? I mean, come on.
[ Stream & buy on Bandcamp ]
---

Favorite Short-Players, Reissues,
& Web-Only Releases of 2017
---
Funeral Advantage
"Please Help Me" EP
[ via The Native Sound ]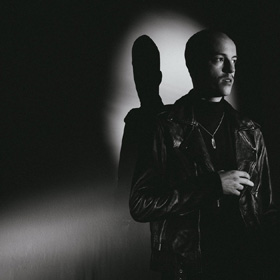 Tyler Kershaw has that rare ability to write sparkling songs that sound uplifting while tackling some heavy, personal lyrical subject matter (a la Bobby Wratten of the Field Mice). His reverb-drenched guitar lines, melodies, and dynamic arrangements come together so well, and since I first heard their 2015 full-length, this band has become not just a Boston-area fave, but a fave period.
[ Stream the EP on Bandcamp / Buy direct the Native Sound ]
---
Gregory and the Hawk
completion of "On The Orange Mountain"
and continued creations
[ via Patreon ]
While most of Meredith Godreau's doled-out, 10-song collection
"On The Orange Mountain"
was created and shared in 2016 (and made my faves list last year), it officially wrapped up last May, so I'm including it again. Lucky for us, the creating continues, as noted in a post-OtOM
Patreon update
: "In the past few months I have missed completing songs and making videos for you. So much so that I've decided to continue using Patreon to share my upcoming creations with you, not to limit my experience to just the one album." So far we've heard "My Own Good", posted in November, and hopes remain high for more this year.
[ Support GatH's continued artistic output through Patreon ]
---
Hüsker Dü
"Savage Young Dü" vinyl box set
[ on Numero Group ]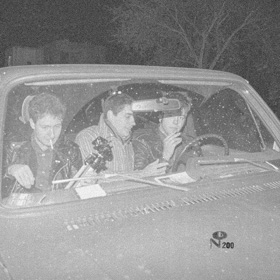 I mean, what can I write about this? It's a box set of Hüsker Dü's early recordings. Keep doing what you do, Numero Group.
[ Stream the collection at Bandcamp / Buy direct from Numero ]
---
The Magic Words
self-titled remastered compilation
[ via Damnably ]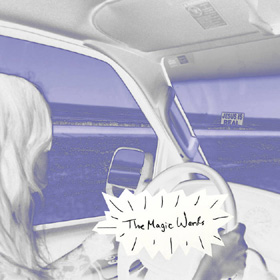 Compiling two solo releases from Wussy's Lisa Walker, one first released in 2006 (when this was all recorded), and the other in 2015. A must-own for Wussy fans.
[ Stream the collection & buy on Bandcamp ]
---
Spook the Herd
The "Minor Tweaks" EP
[ via Bandcamp ]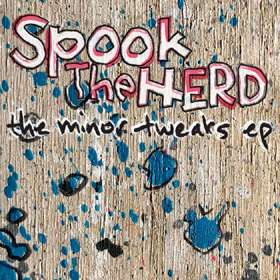 Released posthumously in mid-December, and recorded in 2015, but it's great enough to not get lost in the end-of-year shuffle. If you missed it, here's your heads up. Vocalist/guitarist Abe Kimball is working on a solo record, and Jesse Weiss & Theo Hartlett are working on a new project of their own with Morgan Luzzi. Meet
Pet Fox
.
[ Listen & buy digitally on Bandcamp ]
---
Soft Skies, Inc.
quarterly song releases
[ via Bandcamp ]
Ex-Lockgroove members (and current twin brothers) Marty & Ryan Rex are doling out their latest aural creations in 3-month increments: One song per quarter, like clockwork (
new one yesterday
!). It's a unique release style, but if the quality stays as high as the four songs they're given us so far, I can easily take the 90-day waits. The first track they released, "
Your Small Army
", stayed stuck in my head for much of the year, and that's not a complaint. What a song, and what a way to announce yourself to the world. Keep 'em coming, boys.
[ Listen & buy digitally on Bandcamp ]
---
Terry Malts / Kids on a Crime Spree
"Our Love" split 10-inch
[ on Emotional Response ]
Terry Malts have become one of those bands on my "I'll buy anything they do" list, and the songs they contribute to this split 10-inch are further proof that was a wise decision. More greatness from these West Coast gents, alongside a band I wasn't familiar with but am now glad I am. And that's all you can ask from a split record release.
[ Stream and buy the EP at Bandcamp ]
---
Transona Five
remastered double-LP compilation
[ on Sonic Surgery ]
A welcome compilation of this Denton, Texas-based combo's long-out-of-print discography (with some unreleased tracks), lovingly released in remastered, double vinyl form.
[ Stream the LP at BrooklynVegan / Buy from Sonic Surgery ]
---
The Wheel & The Alphabet:
A Tribute To Karl Hendricks
various artists
[ on Comedy Minus ONe ]
The world lost a gifted songwriter, and by all accounts a hell of a human being, when
Karl Hendricks passed away
in January 2017. The Comedy Minus One label rallied KH's music-making friends and fans for this loving tribute, released just a couple of months later. The strength of the collection is a testament to his talent, and to the impact he had on everyone involved.
[ Stream & buy the tribute on Bandcamp ]
Whew. So that's finally done.
2018 has started ridiculously strong with great records already out from the Spook School, Superchunk, the Breeders, Buffalo Tom, Lake Ruth, Loma, Field Music, Yo La Tengo, Secretary, and a stellar EP from Ride. Soon enough we'll be gifted with new sounds from other faves: Belly, Poster Children, Wye Oak, Wussy, and Hop Along. Not to mention recent word of the just-mastered final (sigh) Willard Grant Conspiracy album, in-progress LPs from Kristin Hersh, both solo and with her band Throwing Muses, a very hopeful update on that long-awaited next Wrens' record, a soon-to-be-announced Eric Bachmann full-length on Merge, and news of an upcoming LP from the re-emergent Flower (!). Wonder if we'll see one before the long-completed next Versus full-length? I'll take 'em both, please. Also really looking forward to the first long player from Burlington, Vermont's Clever Girls, given what I've heard so far.
And hey, Numero Group, how about following up those incredible Unwound, Codeine, & Bedhead box sets with a remastered SEAM collection? Just throwing that wish out there into the world.
After sporadic teasing that started in 2016, I'm still anxiously awaiting any news on the potential American Analog Set resurrection front. Though we did get this very promising instagram shot in December, which included the hashtag #weinthestudiodoots (!). What th'?! Have hope, will travel! Seriously. Just tell me where and when and I'm there, AmAnSet. I need you. #bringthatbeatback
---
Alright, you've nearly made it to the end of this thing, so how about some freebies for random (north american) readers? I've got three giveaways to choose from…
The vinyl edition of my most-appreciated recorded return of 2017: Land of Talk's "Life After Youth".
A $70 (!) gift certificate to used record shop Blue Bag Records in scenic Cambridge, Massachusetts.
A signed hardcover copy of "Don't Suck, Don't Die", the deeply moving book that Kristin Hersh wrote about her time spent with the much-missed Vic Chesnutt.

To enter, drop an email to giveaways (at) bradleysalmanac (dot) com with "Gimme!" in the subject line, and specify what you'd like to try to win in the message (LP, book, gift certificate – you can try for all three, but only win one). Just get it to my inbox before next Monday, April 9th, 2018 at Noon EST, then I'll select and notify the three winners that afternoon. Due to shipping costs, only enter if you're from the US or Canada, and of course, only try for the gift certificate if you live in the Boston area, or are planning a visit.

Thanks for reading, all. If you're still here despite my ever-slowing posting pace, it's genuinely appreciated. Even when this place goes silent, I'm still sharing what I love over on Farcebook, so hit me up there in the meantime. Guess I should probably start working on next year's 'Nac faves list now, huh?

Posted on December 31, 2017 at 8:49 pm | 4 Comments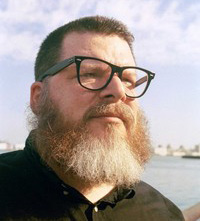 As this long, trying year comes to a close and the internet offers its plethora of "musicians we lost" posts, there's been a name missing that more-than-deserves a mention. And not just a mention, but a goddamn bold-faced memorial: Mr. Robert Neil Fisher of the Willard Grant Conspiracy, who passed away on Sunday, February 12th, 2017 at the far-too-early age of 59.
As a fan and longtime admirer, I'm fortunate to live in the Boston area where he was originally-based and frequently performed. The network of talented musician friends that rotated in and out of his creative collective is rooted here, so I got to see him & them play fairly often, and each set resides firmly in my brain and heart.
When it comes to memorializing the man and musician he was in words, I'll refer you to others: His official obituary, and appreciative tributes from Matthew at Song, By Toad, Jonathan at RPM/Life In Analog, and Loose Music on FB.
Rather than words, I'll instead share a couple of standout live recordings of sets performed in Cambridge, Mass: One from the Middle East Upstairs in 2006 and another from the Lilypad in Inman Square in 2008. The Lilypad appearance includes a bittersweet, classic mid-set cameo from the dearly departed Billy Ruane, himself a major WGC booster. Hard to believe he's been gone over 7 years now.
The cast of Conspiracy characters on these shows (and kindly correct me if I'm wrong) included guests Chris Brokaw & Drew O'Doherty on guitar for both sets, with David Michael Curry on viola, Nancy Delaney drumming, Dennis Cronin on trumpet, and Pete Sutton on bass at the Middle East. The Lilypad lineup, aside from the guitar assists from Chris & Drew, had Sean O'Brien on guitar, Anthony (?) on mandolin, and Peter on piano. I think.
While you listen to these, remember that the future holds more music from Robert & company: He had nearly finished his final full-length, "Untethered", before he passed, and his friends have finished it up for eventual release. Here's hoping the new year delivers it to us. Sleep well, Robert. We were so lucky to have you around for awhile.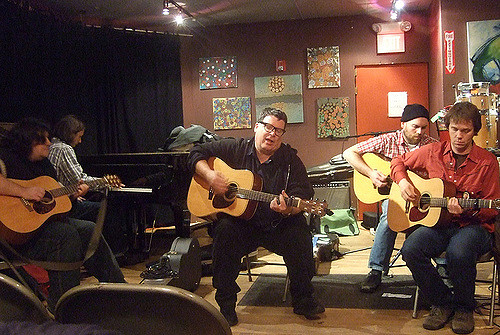 Willard Grant Conspiracy
Live at the Middle East Upstairs, Cambridge, MA
on Friday, December 29th, 2006
[ download the full set as one .zip file ]
01. The Ghost of the Girl in the Well
02. Dance With Me
03. Fare Thee Well
04. The Suffering Song
05. Let It Roll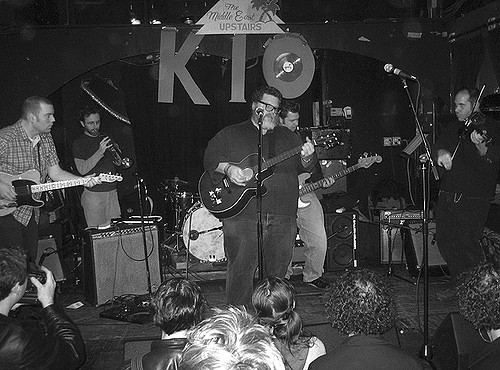 Willard Grant Conspiracy
Live at the Lilypad, Cambridge, MA
on Thursday, October 23rd, 2008
[ download the full set as one .zip file ]
01. intro
02. Drunkard's Prayer
03. Notes from the Waiting Room
04. Massachusetts
05. The Ashes
06. Evening Mass
07. banter
08. The Trials of Harrison Hayes
09. more banter (w/Billy Ruane)
10. Ballad of John Parker
11. and more banter (w/Billy Ruane)
12. The Ghost of the Girl in the Well
13. Fare Thee Well
14. No Such Thing As Clean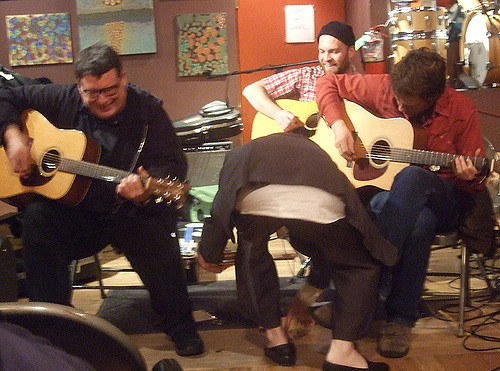 Posted on June 19, 2017 at 9:01 am | No Comments
Let the record show that the following list of carefully-compiled new selections were spun last Monday at the June 2017 edition of NEW MUSIC NIGHT at the ONCE Lounge in Somerville, Massachusetts. Two hours of new music, locavore tacos, & ticket giveaways (last week's winners got tix to see Ride, Land of Talk, Palehound, Now Now, & more).
Select songs are available to stream below, but for more new music, head to Soundcloud for my oft-updated monthly 'Nac tracks compilations.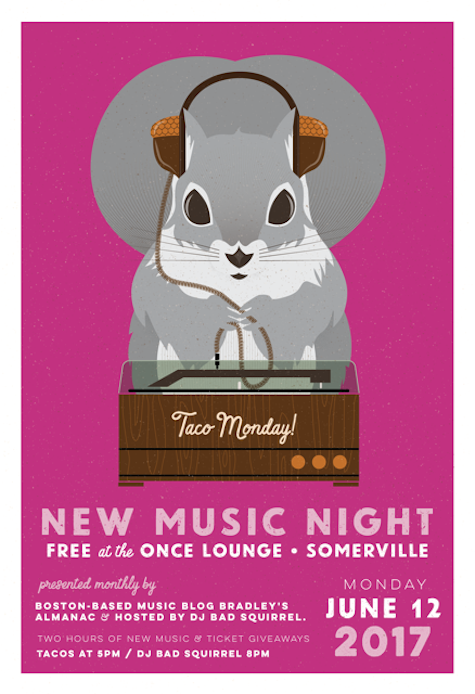 01. Iron & Wine – "Call It Dreaming"
from their upcoming "Beast Epic" LP, out in August on Sub Pop
02. Japanese Breakfast – "Boyish"
from "Soft Sounds From Another Planet", due out 7/14 via Dead Oceans
03. Luna – "One Together" (Fleetwood Mac cover)
off the forthcoming covers LP, "A Sentimental Education", out in September
04. Big Thief – "Shark Smile"
from their just-released new LP, "Capacity"
05. Stephen MacDonald (of the Okay Win) – "At Assembly"
from his solo LP, "Locale Divide", due out this week
06. Rob Crow – "Just Marking Time At This Point"
the Pinback co-captain's contribution to "Our First 100 Days"
07. People Like You – "Variations on an Aria"
first taste of their upcoming "Verse" LP, out 7/28 on Topshelf
08. The Drums – "Mirror"
from their just-released "Abysmal Thoughts" LP on Anti
09. Beach Fossils – "Tangerine"
featuring Rachel from Slowdive, from the new "Somersault" LP
10. The Pains of Being Pure at Heart – "When I Dance With You"
from "The Echo of Pleasure" LP, due out 7/14 via Painbow
11. Broken Social Scene – "Skyline"
from their upcoming "Hug of Thunder" LP, out 7/7 on Arts & Crafts
12. Courtney Barnett – "How to Boil an Egg"
from a new split singles 7-inch series
13. Swale – "Release Your Records!"
from their upcoming double LP "There's No One Here"
14. TW Walsh – "Dropout" (Alternate Version)
alternate take on a track from his recent "Terrible Freedom" LP
15. Palehound – "If You Met Her"
from their just-released "A Place I'll Always Go" LP
16. Waxahatchee – "Never Been Wrong"
from their "Out In The Storm" LP, out 7/14 on Merge Records
17. Alvvays – "In Undertow"
first single from their upcoming "Antisocialites" LP, out 9/8 via Polyvinyl
18. Tancred – "Birthday Candles"
a non-album track released as a new single
19. Now Now – "SGL"
new single to tide us over until their next record
20. Lake Ruth – "Dry Salt In Our Hair" (Le SuperHomard cover)
from a new EP of covers/remixes of this Le SuperHomard track
21. Land Of Talk – "Spiritual Intimidation"
from their just-released "Life After Youth" LP
22. Andrew Cohen & Light Coma – "Your Biography"
ex-Silkworm/Bottomless Pit member teams up with LC for the "Unreality" LP
23. No Hope / No Harm – "Roger Ailes Is Dead"
another Bandcamp-released single from this Boston-based band
24. Burglary Years – "Fake Flowers (Try Harder)"
their latest single, recorded at Converse Rubber Tracks Boston
25. Spiral Stairs – "Dundee Man"
from the former Pavement guy's latest record, "Doris & the Daggers"
26. David Barbe – "Portuguese Door"
from the former Sugar member's upcoming solo LP, "10th of Seas", out 8/18
27. Lo Tom – "Another Mistake"
D Bazan, T Many, TW Walsh, & J Martin made an LP, out 7/14 on Barsuk
28. Pet Symmetry – "Stare Collection"
from their recently-released "Vision" LP on Polyvinyl
29. Rainer Maria – "Lower Worlds"
first single from their self-titled comeback record, out 8/17 on Polyvinyl
30. Jason Loewenstein – "Hey Hey"
from his brand new solo LP, "Spooky Action", out now on Joyful Noise
31. Superchunk – "I Got Cut"
from their new 7-inch, released to benefit Planned Parenthood
32. Gogol Bordello – "Saboteur Blues"
first taste of upcoming "Seekers and Finders" LP, out 8/25 on Cooking Vinyl
33. Downtown Boys – "A Wall"
from their upcoming Sub Pop LP, "Cost of Living", out 8/11
34. Hot Water Music – "Never Going Back"
from their "Light It Up" LP, due out 9/15 on Rise Records
35. Dead Heavens – "Isn't Wrong"
from their just-released LP, "Whatever Witch You Are", out on Dine Alone
36. Camorra – "Roosevelt Champion"
off "Mourning, Resistance, Celebration" 10-inch EP, out 7/14 on Arctic Rodeo
37. Oh Sees – "The Static God"
They dropped the "Thee", and are releasing "Orc" on Castle Face on 8/25
38. Touts – "Political People"
off of "Sickening & Deplorable", newly-released on Hometown Records
39. Taiwan Housing Project – "Veblen Death Mask"
title track off their new Kill Rock Stars LP
40. A Giant Dog – "Photograph"
from their upcoming Merge Records LP, "Toy", due out 8/25
41. Able Baker Fox – "Drift"
from their long-awaited sophomore LP, "Visions", out 8/25 on No Sleep
42. The New Year – "The Party's Over"
from their new record, "Snow", available from Undertow
43. Ride – "Lannoy Point"
Lead-off track from their just-released "Weather Diaries" LP
Posted on May 30, 2017 at 2:24 pm | No Comments
The May 2017 edition of NEW MUSIC NIGHT came and went on the 15th at ONCE Somerville, with ticket giveaways galore and a playlist of new songs obsessively compiled and presented by yours truly. That very playlist is below, with a few embedded tracks for your aural pleasure. For a longer listen, hit up Soundcloud for my ever-growing, monthly 'Nac tracks compilations, and join us on Monday, June the 12th at ONCE for the next NMN…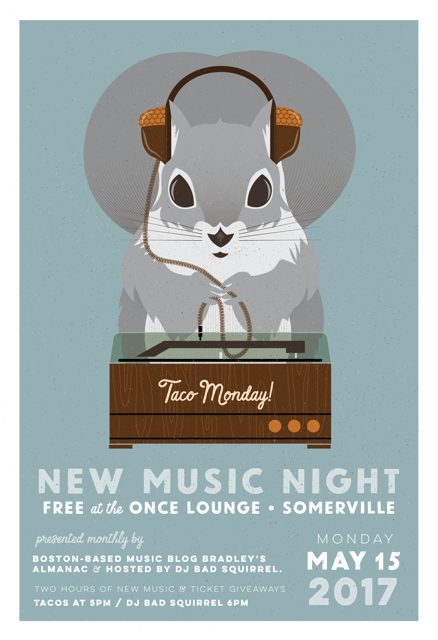 01. Wye Oak – "Wave Is Not The Water"
02. PJ Harvey – "A Dog Called Money"
03. Ty Segall – "Black Magick"
04. Broken Social Scene – "Hug of Thunder"
05. Girlpool – "Sleepless"
06. Coco Hames – "When You Said Goodbye"
07. Stephen MacDonald – "Basic"
08. Filthy Friends – "Editions of You" (Roxy Music cover)
09. The Hayman Kupa Band – "No More Bombs"
10. The Dears – "1998"
11. The National – "The System Only Dreams in Total Darkness"
12. Land of Talk – "Heartcore"
13. The Pains of Being Pure at Heart – "Anymore"
14. Phoenix – "J-Boy"
15. Mountain Goats – "Rain In Soho"
16. Shout Out Louds – "Oh Oh"
17. TW Walsh – "Terrible Freedom" (Alternate Version)
18. Will Johnson – "Filled With A Falcon's Dream"
19. Wilco – "Peace Love & Understanding" (Elvis Costello cover)
20. No. 2 – "Who's Behind The Door?"
21. Pilkington – "All Around The Neighborhood"
22. Charly Bliss – "Black Hole"
23. Fireworks – "Dream About You"
24. Factory Edge – "Ay Chi Chi"
25. Jason Loewenstein – "Superstitious"
26. Psychic Dog – "In The Dark (Pissin)"
27. Lo Tom – "Overboard"
28. The New Year – "Homebody"
29. Helium – "XXX" (2017 remaster)
30. Kestrels – "Octavio"
31. Elder – "The Falling Veil"
32. Mogwai – "Coolverine"
33. Slowdive – "30th June"
Again, be at ONCE for next month's installment of NEW MUSIC NIGHT on June 12th, with taco time at 5pm and NMN kicking off at 8pm. Keep an eye on the Facebook event page for the eventual list of ticket giveaways…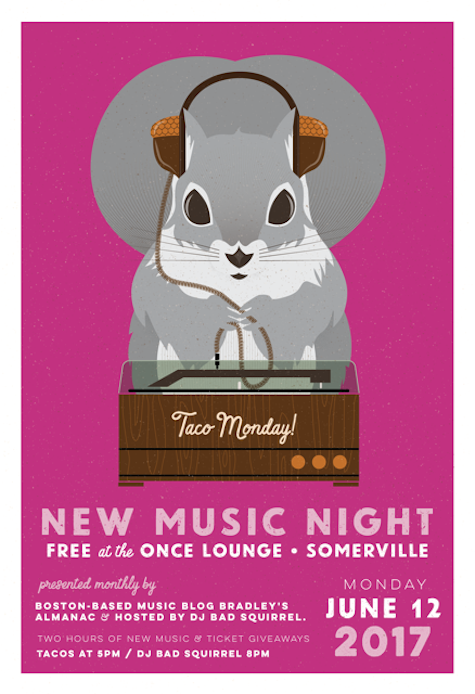 Posted on May 15, 2017 at 9:12 am | No Comments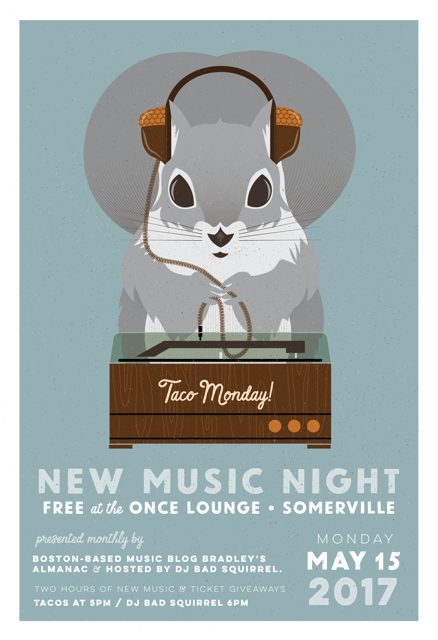 The May 2017 edition of NEW MUSIC NIGHT is going down this very evening at the wonderful ONCE Lounge in Somerville starting at 6pm. For the uninformed: Two hours of nuthin' but new songs spun between free ticket giveaways for a bunch of upcoming Boston-area shows, all while you chow down on some super-tasty tacos. It's a fine time indeed, a nice way to start the week, and I say that not just because I'm your sonic selector. I simply love hangin' at the place.
So what can ya win? How about pairs of tickets for imminent local appearances from Will Johnson (Centro-matic), John Moreland, Mary Timony (as Helium!), Land of Talk (!!!), Psychic Dog (album release!), When Particles Collide, PowerSlut, The Knock Ups, Charly Bliss, Yucky Duster, Lost Dog, Coco Hames (of the Ettes), and Little Bandit. Just show up, throw your entry in a Chinese take out container, and cross yer fingers that I call your name.
For the curious, below lies a look at last month's playlist, and if you want to dig deeper, check out my past & future 'Nac Tracks monthly streaming Soundcloud playlists of newly-discovered songs. If you can't make it tonight, shoot for next month's NMN on June 12th from 8-10pm.
NEW MUSIC NIGHT playlist
April 2017 Edition – 4/24/17
ONCE Lounge, Somerville, MA
01. Marissa Nadler – "Rosemary"
02. RRing – "100 Dollar Heat"
03. Tara Jane O'Neil – "Blow"
04. Thurston Moore – "Smoke Of Dreams"
05. Will Johnson – "Predator"
06. Doug Tuttle – "Can It Be"
07. Adopted Highways – "Up"
08. Eyelids – "Falling Eyes"
09. Waxahatchee – "Silver"
10. Big Thief – "Mythological Beauty"
11. Sheer – "To Love And Feel Alive"
12. Flock of Dimes – "Potential"
13. TW Walsh – "Terrible Freedom"
14. The Vacant Lots – "Night Nurse"
15. Beach Fossils – "This Year"
16. The Drums – "Blood Under My Bed"
17. Land Of Talk – "This Time"
18. Coco Hames – "Tiny Pieces"
19. Happyness – "Bigger Glass Less Full"
20. The Jesus and Mary Chain – "Always Sad"
21. The The – "Can't Stop What's Coming"
22. The Mountain Goats – "Andrew Eldritch is Moving Back to Leeds"
23. Future Teens – "Party Ethic"
24. Chain & the Gang – "Certain Kinds Of Trash"
25. Guided By Voices – "Dr. Feelgood Falls Off the Ocean"
26. Broken Social Scene – "Halfway Home"
27. Black Helicopter – "And I"
28. Angus – "I'm An Idiot"
29. Kestrels – "Thorn" (MBV cover)
30. The Van Pelt – "His Steppe Is My Prairie" (2017 remaster)
32. Helium – "Hole In The Ground" (2017 remaster)
33. The New Pornographers – "Whiteout Conditions"
34. Andrew Cohen & Light Coma – "Repack"
35. The New Year – "Myths"
36. Slowdive – "Sugar for the Pill"
37. Sharon Van Etten – "The End Of The World" (Skeeter Davis cover)
keep looking »