Posted on December 31, 2017 at 8:49 pm | 4 Comments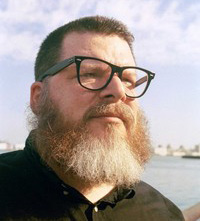 As this long, trying year comes to a close and the internet offers its plethora of "musicians we lost" posts, there's been a name missing that more-than-deserves a mention. And not just a mention, but a goddamn bold-faced memorial: Mr. Robert Neil Fisher of the Willard Grant Conspiracy, who passed away on Sunday, February 12th, 2017 at the far-too-early age of 59.
As a fan and longtime admirer, I'm fortunate to live in the Boston area where he was originally-based and frequently performed. The network of talented musician friends that rotated in and out of his creative collective is rooted here, so I got to see him & them play fairly often, and each set resides firmly in my brain and heart.
When it comes to memorializing the man and musician he was in words, I'll refer you to others: His official obituary, and appreciative tributes from Matthew at Song, By Toad, Jonathan at RPM/Life In Analog, and Loose Music on FB.
Rather than words, I'll instead share a couple of standout live recordings of sets performed in Cambridge, Mass: One from the Middle East Upstairs in 2006 and another from the Lilypad in Inman Square in 2008. The Lilypad appearance includes a bittersweet, classic mid-set cameo from the dearly departed Billy Ruane, himself a major WGC booster. Hard to believe he's been gone over 7 years now.
The cast of Conspiracy characters on these shows (and kindly correct me if I'm wrong) included guests Chris Brokaw & Drew O'Doherty on guitar for both sets, with David Michael Curry on viola, Nancy Delaney drumming, Dennis Cronin on trumpet, and Pete Sutton on bass at the Middle East. The Lilypad lineup, aside from the guitar assists from Chris & Drew, had Sean O'Brien on guitar, Anthony (?) on mandolin, and Peter on piano. I think.
While you listen to these, remember that the future holds more music from Robert & company: He had nearly finished his final full-length, "Untethered", before he passed, and his friends have finished it up for eventual release. Here's hoping the new year delivers it to us. Sleep well, Robert. We were so lucky to have you around for awhile.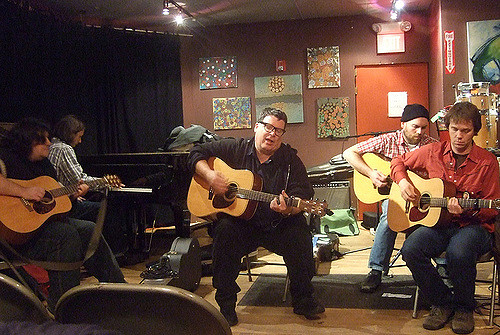 Willard Grant Conspiracy
Live at the Middle East Upstairs, Cambridge, MA
on Friday, December 29th, 2006
[ download the full set as one .zip file ]
01. The Ghost of the Girl in the Well
02. Dance With Me
03. Fare Thee Well
04. The Suffering Song
05. Let It Roll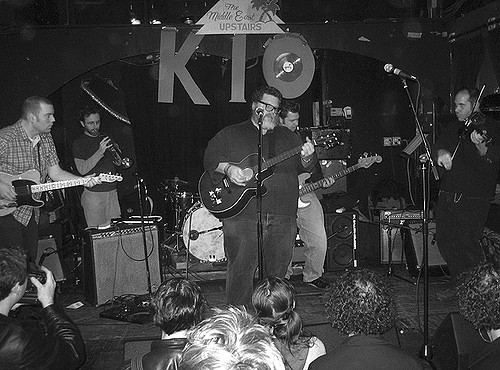 Willard Grant Conspiracy
Live at the Lilypad, Cambridge, MA
on Thursday, October 23rd, 2008
[ download the full set as one .zip file ]
01. intro
02. Drunkard's Prayer
03. Notes from the Waiting Room
04. Massachusetts
05. The Ashes
06. Evening Mass
07. banter
08. The Trials of Harrison Hayes
09. more banter (w/Billy Ruane)
10. Ballad of John Parker
11. and more banter (w/Billy Ruane)
12. The Ghost of the Girl in the Well
13. Fare Thee Well
14. No Such Thing As Clean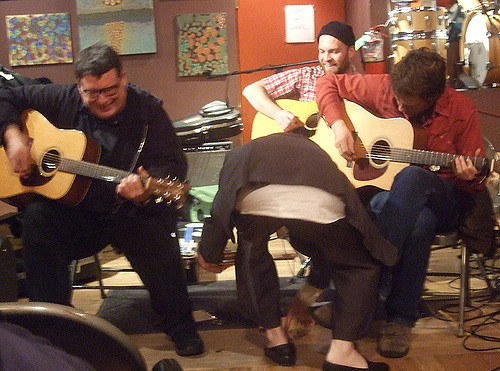 Comments