Posted on September 23, 2010 at 11:36 pm | No Comments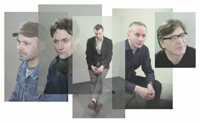 My complete inability to make timely Almanac updates has resulted in my giving short-shrift to this most-excellent of giveaways: A pair of tickets to tomorrow night's Teenage Fanclub show at the Royale here in Boston. So this is going to be a quick one, with no dilly-dallying: You'll need to enter by following the easy instructions below before 4 o'clock this very afternoon, and I'll let you know toot-sweet.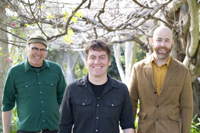 Joining the Scottish rock legends are their ace Merge Records labelmates from LA, Radar Bros. (making this the second all-Merge show at the Royale this week, after Tuesday's killer Superchunk / Versus team-up). I caught Radar Bros. live for the first time last summer at the XX Merge festivities down in North Carolina, and while they were one of the few Merge bands I was relatively unfamiliar with, I walked away a pretty big fan. And despite my being a Teenage Fanclub fan since, oh, 1991, I've never had a chance to see them play. The time has come.
Each band has a new album to hawk – Teenage Fanclub released "Shadows" back in June, and The Radar Bros. gave us "The Illustrated Garden" in March. Both records are part of what has become an all-around banner year for Merge, and can sit proudly alongside the higher-profile Arcade Fire and Superchunk releases.
To catch tomorrow night's show for free, send off a quick email to giveaways [at] bradleysalmanac [dot] com (subject: Royale Teenage Radar). Include your city of residence, be sure you're free on Saturday night, and get it to me by 4pm today. Shortly thereafter, I'll drop the winner an email, and it'll be their job to ask (or make) a friend to join them. Piece of pie. Easy as cake.
Comments