Posted on March 3, 2010 at 12:13 pm | No Comments
As I mentioned in my list of favorite full-lengths released last year, there were so many that came from bands based here in the Boston-area that I thought I'd spotlight them in their very own post. To be completely clear, though: This is far from some lesser-category of local releases, but a list of 10 albums that sit proudly alongside my other favorite 20 – the fact that they originate from Boston would be entirely irrelevant if it didn't give me some major hometown pride. And allow me to see these bands play live a lot more than most of you.
And yes, I do realize it's March already, and far too late for such a list. I am shamed. Better late than never, right?
So here they are, in alphabetical order, my favorite albums of 2009 that just happened to be created by Boston-area bands, along with a few shorter local releases that made my year better. I've included a free n' legal MP3 with each (all gathered in a .zip file at the bottom), and have linked the label names to where you can buy the full-lengths, in the event you're compelled to give these talented souls some cash (hint: you are).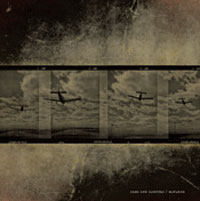 Arms and Sleepers
–
"Matador"
(on
Fake Chapter Records
)
My favorite ambient album of '09, from a Boston/Portland duo that's been around for awhile and finally made it onto my radar with this album's release in November. Collaborators abound on "Matador", including this gorgeous duet with Catherine Worsham of Uzi & Ari, which also features a bit of guitar work from Mona Elliott of Travels…
[MP3] Arms and Sleepers – "The Architekt"
---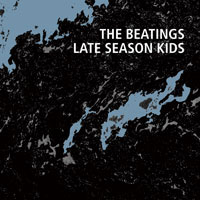 The Beatings
–
"Late Season Kids"
(on
Midriff Records
)
I wrote a bit about the triumph of persistence that is The Beatings' sixth album right here, and it still rings true. In case you missed it, be sure to freely download the entire (and entirely excellent) Midriff Records 2009 Sampler on which this song also resides…
[MP3] The Beatings – "All Things You've Been Missing"
---
Caspian
–
"Tertia"
(on
The Myelene Sheath
)
My inclusion of Beverly's Caspian on this list should come as no surprise to anyone who has been reading the 'Nac for awhile. They continue to grow, stretching the bounds of instrumental post-rock, writing songs that may shine on record, but are near-blinding in a live setting. I love that their label – The Mylene Sheath – treats us to limited edition, hi-quality Caspian vinyl, and that they'll also be putting out deluxe CD reissues of the bands' previous work in a couple weeks. Go here for details and pre-order action.
[MP3] Caspian – "Of Foam and Wave"
---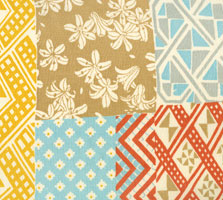 The Channels
–
"Cold Comfort"
(
self-released
)
This album took me by surprise, only because I came upon it in a most unusual and unassuming way – it was handed to me by my temporary bandmate, guitarist/singer/cartoonist Rob Sergel, on the night of our first and only show together (so far?) as the Marvelous Marbles. I had no idea what to expect when I popped it into my computer a couple weeks later – but within a couple listens I considered myself very, very lucky. Rob and his friend Ben have crafted a bedroom pop gem, somber in subject, uplifting in execution, and waiting to be discovered by a whole hell of a lot more like-minded listeners.
Y'know, as much fun as I had playing with my MM bandmates, I wouldn't have predicted I'd walk away from the experience holding onto one of my favorite albums of the year. I've shared one track with Rob's permission below, but you can stream the entirety of "Cold Comfort" right here.
[MP3] The Channels – "Don't Come Over"
---
Hallelujah the Hills
–
"Colonial Drones"
(on
Misra Records
)
Hallelujah the Hills' second album damn well delivered on the promise made by their first, proving yet again that literate songs need not be boring – hell, they can be downright catchy. They've found the perfect studio balance, layering dense, detailed instrumentation in a blanket of warm production that sounds like no one else – you hear an HtH song and you know it's them. Here's one to make you dance…
[MP3] Hallelujah the Hills – "Blank Passports"
---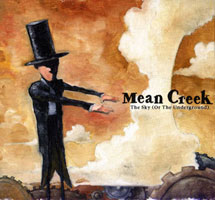 Mean Creek

"The Sky (Or The Underground)"
(on
Old Flame Records
)
When I first heard this, Mean Creek's second album, I knew I liked it quite a bit, but that I'd need to spend more time discovering just how much. Before that happened, I caught the band downstairs at the Middle East as part of the Mark Sandman Memorial Concert, and was frankly flat-out blown away. That live performance, the power of it, the perfect sound mix and harmonies of that afternoon set… well, it brought even greater life to the studio versions and elevated the songs in my ears. I'm generally not a fan of music-related awards contests and such, but this is one I can get behind.
[MP3] Mean Creek – "The Sky (Or The Underground)"
---
The Novel Ideas
–
"The Sky Is A Field"
(
self-released
)
I said it back in December, and I'll say it again: Songs that make me swoon. Their introductory email hit my inbox just when I needed it most, in October, when various life-related dominoes started falling around me, and this album helped keep my head up. Still does. Stream the whole thing here.
[MP3] The Novel Ideas – "The Sky"
I'm also compelled to mention that Novel Ideas' member Alex Caplow has released a pretty stunning new album titled "Real Life Color" under the name Magic Man. The songs, co-written and recorded with his old friend Sam Lee (of The Tumbled Sea), came together while the two were working together on organic farms last summer in France. More than worth a free download right here. I'll be spending a lot more time with this one as winter becomes spring.
---
Pants Yell!
–
"Received Pronunciation"
(on
Slumberland Records
)
The simple fact is that "Not Wrong", the next-to-last track on "Received Pronunciation", is hands down my favorite song of 2009. And without the 'Boston' qualifier, either. I don't like to settle on absolute faves, because my mood changes too much for me to be sure of such things, but over and over again I come back to this simple, understated, perfect little gem that gets me every single time. And it sits on this album among so many other pop treasures, showing that these three guys can craft songs that add up to so much more than the sum of their parts.
[MP3] Pants Yell! – "Cold Hands"
---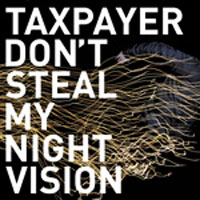 Taxpayer
–
"Don't Steal My Night Vision"
(on
Lunch Records
)
A bona fide rock record, refreshingly self-assured without being at-all cheezy. There are far too many bands in this town who cross that line, who are all cocky showmanship but no substance – who have the swagger but not the songs. Taxpayer ain't one of those bands. There are also a ton of bands here who have some good music, but settle for a mediocre vocalist because he plays guitar and writes the songs. Well, Taxpayer ain't that either, thanks to singer/guitarist Jared Marsh, who has the confidence and the range to handle what's going on behind him. Like Mean Creek, these guys deserved all the accolades thrown their way in '09.
[MP3] Taxpayer – "We Have Arrived"
---
You Can Be A Wesley
–
"Heard Like Us"
(
self-released
)
I've professed my love for the Wesleys many times before, and their debut full-lengther was pretty much guaranteed a spot on my yearly faves list from the get go. Can't wait to see what's up their sleeves for a follow-up.
Before I put a period on the end of my musical 2009, here are a few other local non-long-players that occupied my ears last year, and a couple that came out last year but I've only recently started digging…
---
As promised, here's
a .zip file with all the songs linked above
.
For your further edification (assuming you haven't had enough reading), have a look at the Metro's look back at local music in 2009, with contributions from writers Linda Laban, Luke O'Neil, Selene Angier, Pat Healy, G. Valentino Ball, and Nolan Gawron. Globe writer Jonathan Perry shared his own list of '09 local faves on January 1st. Yes, the man's punctuality (not to mention his writing) puts me to shame. Next year I'll do better. Well, unless I don't.
Comments