Posted on April 24, 2013 at 9:58 am | 2 Comments
It has arrived: The opening night of the 11th annual Independent Film Festival Boston is this evening at the Somerville Theatre. Spending some quality time in a darkened theater, escaping into some well-made stories… well, that's exactly what many of us could use right about now. The staff of IFFBoston has always taken meticulous care in selecting their lineup, so even if you ignored all the recommendations and film synopses and just picked a few random screenings, odds are you'd find something new to love.
As usual, there's a strong showing for music-related documentaries among the nearly 100 films being shown during the 7 days and nights of this year's fest. Here's a quick rundown, along with a bunch of my personal non-music picks at the bottom…
---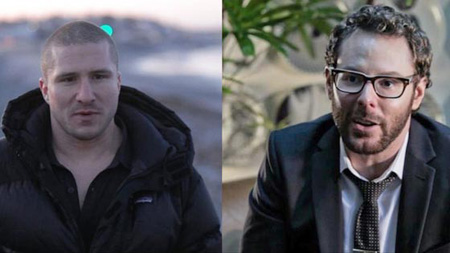 Downloaded
directed by Alex Winter (in attendance)
AKA "The Napster Documentary". An in-depth look at the creation of the true killer app – the one that started the total transformation of the music business – coded right here in Boston by Shawn Fanning in the dorms at Northeastern University. Interview subjects in the film include Henry Rollins, Billy Corgan, Mike D from the Beastie Boys, and Noel Gallagher. Director Alex Winter (yes, that Alex Winter – Bill from Bill & Ted) will be at the screening for a Q&A.
Screening at the Somerville Theatre on Friday, April 26th at 7:00 PM
Tickets / Facebook / FB Event page / IMDB / Trailer:
---
Muscle Shoals
directed by Greg Camalier
Muscle Shoals, Alabama is home to the legendary FAME Studios, where Rich Hall helped make the truly iconic recordings that came to define the "Muscle Shoals Sound". The roster of those who recorded there is stacked: Aretha Franklin, Wilson Pickett, and Etta James just to name. Mick Jagger, Keith Richards, Percy Sledge, Gregg Allman, Bono, and Alicia Keys are among the interview subjects.
Screening at the Brattle Theatre on Sunday, April 28th at 6:00 PM
Tickets / Facebook / IMDB / Trailer:
---
The Punk Singer
directed by Sini Anderson
Kathleen Hanna. If you're a fan, you've already clicked the link to buy tickets below. This is her story, from her days fronting Bikini Kill, helping define a grrl-powered movement, shifting gears into electro with Le Tigre and Julie Ruin, all the while remaining outspoken, always interesting, and always herself. Includes interviews with Carrie Brownstein, (husband) Adam "Ad-Rock" Horovitz, Kim Gordon, Joan Jett, Corin Tucker, and bandmate J.D. Samson.
Screening at the Somerville Theatre on Thursday, April 25th at 9:45 PM
Tickets / Facebook / Kickstarter / IMDB / Trailer:
---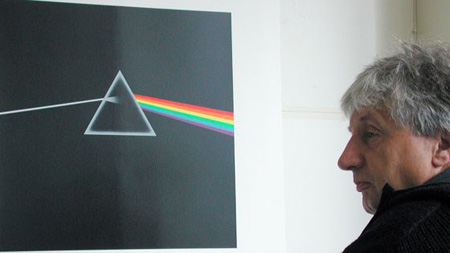 Taken By Storm: The Art of Storm Thorgerson and Hipgnosis
directed by Roddy Bogawa
This profile of graphic designer Storm Thorgerson and his Hipgnosis studios takes on an added weight in the wake of his death just last week. While his work is mostly closely linked to Pink Floyd (he designed nearly all of their LP covers), his full discography is absolutely insane, and it's a safe bet you have a Hipgnosis-designed cover in your music collection. Hell, I'm looking at a Catherine Wheel cover he designed sitting next to me right now. Given those credits, it's no surprise that the list of interviews in the documentary is long and impressive: David Gilmour, Robert Plant, Peter Gabriel, Noel & Fergal from The Cranberries, Rob from Catherine Wheel, Dominic from Muse, and more.
Screening at the Brattle Theatre on Friday, April 26th at 9:30 PM
Tickets / Website / Facebook / IMDB / Trailer:

---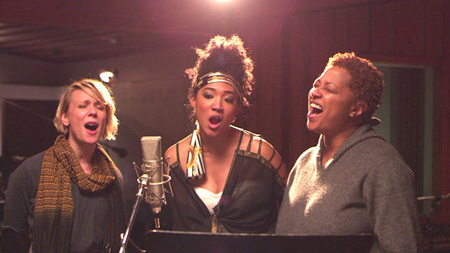 Subtitled "The Untold Story of the Voices That Helped Shape Popular Music", this one's for the backup singers. The unheralded angels who have, for so many years, lent their voices to a litany of popular names while they themselves linger in relative obscurity. A few make it into the public eye (like subject Darlene Love), but most stay on the sidelines, and many are content to do so – to remain anonymous workhorses while others share the spotlight. This film turns that spotlight around for a moment.
Screening at the Somerville Theatre on Sunday, April 28th at 3:30 PM
Tickets / Website / Facebook / IMDB / Trailer:
---
A few more movies that jump out at me from this year's lineup. Click film titles for screening info…