Posted on June 15, 2009 at 12:08 pm | No Comments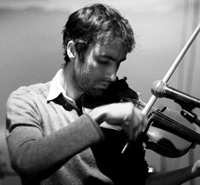 In four short days, a genuinely special double-bill will make its way to Boston when Andrew Bird and Calexico set up at the BoA Pavilion on our waterfront's Fish Pier. As a fan of both, having seen each in far different settings and far away from Boston (Bird in a bar, under a tent, and in an old Vermont meeting house in '03, Calexico in '06 at the Touch & Go 25th Anniversary shindig in Chicago), I know the team-up will be anything but the standard guitar-based-indie-rock thang I see way too much of. While Bird's inventive, violin-and-whistlin'-accented songs don't share obvious commonalities with Calexico's energetic, Arizona-mex stylings, they for some reason feel like they'd perfect live compliments to each other. Especially if we get a break in this gray weather and a warm dusk eases us into the Friday night show.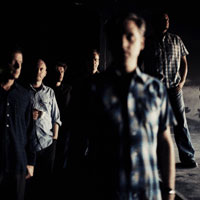 Want a pair of tickets? Well, of course you do. Send along an email to giveaways [at] bradleysalmanac [dot] com before this Thursday noon, entitle it "AB&C", and let me know which town you live in. I'll pick a random winner from all entries, letting them know on Thursday afternoon that their name will be on the guest list with a +1. An easy enough hoop to jump through, eh? So get jumpin'.
For tickets of your own, hit up Live Nation. As you write me your entry, stream some Andrew Bird at his MySpace page, including tracks from his latest, "Noble Beast", or some Calexico at theirs. Bird is fresh off an appearance at Bonnaroo, recently chatted with WNYC's Soundcheck about his "gateway albums", and appears in an entirely un-serious interview piece called Touche at P4K. Damn, do I love that man's whistlin'. Luke at Hip2BeSquare has a preview of the show as well.
Andrew Bird's summer journey picks up again in July with some dates out West, a stop at Chicago's Lollapalooza, and then a trip overseas. Check out his tour dates page for all the info. From Boston, Calexico cruises out to Minneapolis for a Saturday show with the Decemberists (who just played the Pavilion themselves), and spends the rest of the summer hitting festivals on the other side of the Atlantic. Their busy itinerary is here.
Comments