Posted on September 10, 2015 at 8:38 am | No Comments
REBORN! After several years co-hosting DJ nights in Cambridge (under the Tourfilter & NMN banners), NEW MUSIC NIGHT is officially re-launching on Thursday evening, September 17th at my new favorite hang, the magical ONCE Lounge at Cuisine en Locale on Highland Street in Somerville. I'm genuinely honored that JJ & co. are allowing me to commandeer their stereo system for a couple hours each month while they serve up truly tasty, locally-sourced grub for discriminating diners.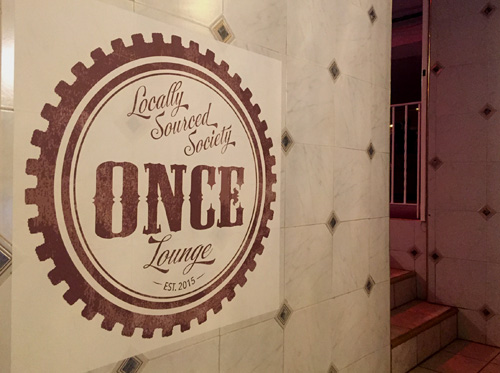 For the uninitiated, New Music Night is pretty much what it says: An evening playlist of nothing but brand new songs, including preview tracks, rare cuts, and some exclusive premieres when I can get 'em. In fact, this inaugural edition will include a first-ever listen to a track from Ghost Box Orchestra's upcoming record, along with my favorite cut from Eldridge Rodriguez's next LP, "The Castrati Menace". So psyched they're letting me make those debuts.
I'll also be doing ticket giveaway for upcoming local shows – not only ones happening at Cuisine en Locale (like the stacked, all ages Pile / Krill / Warehouse / Palm show on Friday, 9/18), but at other Boston-area venues. On Thursday I'll have pairs of tickets to hand out to the following shows…
(update/added on 9/13) Courtesy of the Wilbur Theatre: YO LA TENGO at the Wilbur on 10/3.
Courtesy of Bowery Boston: DESTROYER at the Royale on 10/2, MERCURY REV at the Sinclair on 10/12, and long-time faves CASPIAN at the Sinclair on 10/23.
Courtesy of Merge Records: MIKE KROL at the Out of the Blue Too Gallery in Central Square on 10/1, along with some merch (a copy of his new LP and a special Krol-designed Merge slipmat!).
Courtesy of Live Nation: A pair of tickets to see the one n' only LOW at Brighton Music Hall on 9/23, and (added on 9/16) two tickets to see TELEKINESIS with SAY HI at BMN on 10/23.
Hear new music, get free stuff, eat great food. Not enough? How about Pretty Things Meadowlark IPA on tap, an arcade cabinet, pinball machine, and (the eventual return of) pool tables? So many pluses! Alright, enough with the hard sell. See you Thursday…
Bradley's Almanac & Cuisine en Local present…
NEW MUSIC NIGHT!
with DJ Bad Squirrel
Thursday, September 17th, 2015
from 7:30pm to 9:30pm
at the ONCE Lounge
156 Highland Ave.
Somerville, MA 02143
CeL calendar listing / Facebook event
Hey, I heard that! How DARE you laugh at my DJ name?!
Comments