Posted on May 12, 2020 at 1:54 pm | No Comments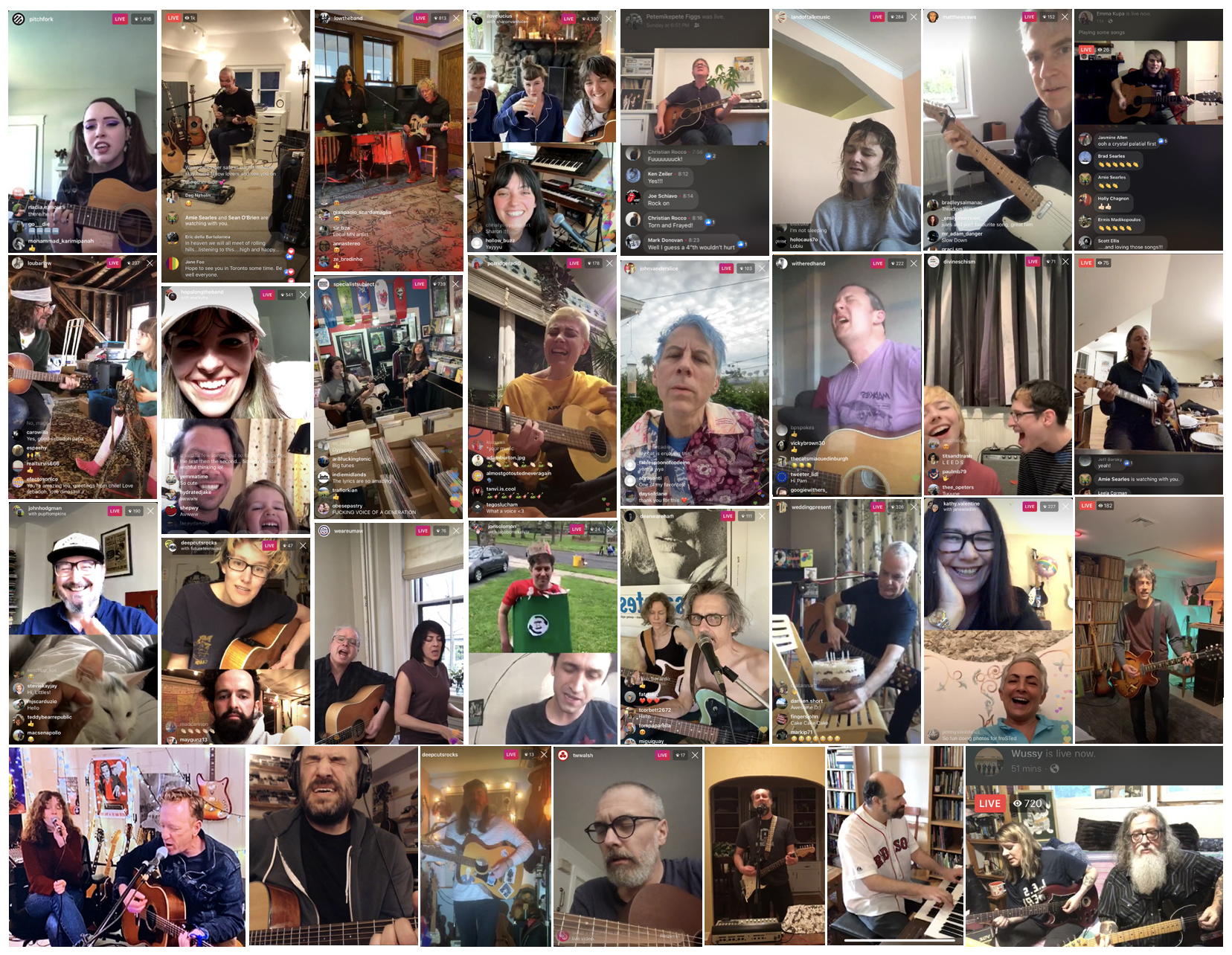 Life during lockdown continues with an (over?) abundance of live-online streaming performances, so I figured I'd spotlight just a few I'm excited about watching this week. For more complete rundowns, hit up BrooklynVegan's livestream tag, Vanyaland's "This Stream Is Tonight" posts, and be sure you're signed up for the indispensable Amy's Shows List (drop an email to amysshowslist at gmail to join), which has been doing an excellent job of keeping track of both regularly-scheduled and randomly-announced livestreams.
Here are my personal picks (all times Eastern U.S. time), and remember, even if an event is listed as free, donate what you can to the artists and causes they are supporting…
Today, Tuesday, May 12th
At 7pm ET this evening, Jeff Robbins will be playing songs from his old Boston-based band Orbit, alongside some from his current project, 123 Astronaut on Facebook.

At 8pm ET, Alicia Bognanno from Bully will play songs from their 2017 "Losing" LP, along with some covers, over on NoonChorus ($15 advance ticket required).
Tomorrow, Wednesday, May 13th
Robyn Hitchcock & Emma Swift's weekly StageIt shows from Nashville happen every Wednesday at 9pm ET, and this week is an all-request, all-Bowie (!) covers set. It's a pay-what-you-can affair (minimum $5, I think), so head to StageIt to pre-register, and make your requests through their social media pages.
Thursday, May 14th
Friday, May 15th
Comments