Posted on May 16, 2011 at 3:40 pm | 1 Comment
I was able to catch Pavement a couple of times during last year's traveling nostalgia-fest, and they were wildly different experiences. The first, here in Boston at the cavernous Agganis Arena, was sonically weak but emotionally strong. The quintet was in great spirits – I could see every band members' grin from my fortunate spot in the front row – but the mix was muddy, bouncing off the walls of the college hockey arena like an errant puck. It's just a dreadful place for a rock show, especially a long-awaited reunion. I've seen three bands in that space, and I really hope I'm never compelled to make it four.
The second time was a couple thousand miles away in Las Vegas when they closed out the middle night of the Matador Records 21st anniversary weekend, and while the sound in the Palms ballroom was far better across the (sound)board, the on-stage mood was most certainly not. Strain between Stephen Malkmus and Scott "Spiral Stairs" Kannberg was plainly obvious – or at least it was from Spiral – from Malkmus there was apparent apathy and disinterest, playing with his back to the band or even on the floor for some of the set. The quintet still performed well, Bob Nostanovich was his usual wild, stage-roaming, lyric-shouting self, but the tension between the two frontmen subtracted from the vibe, for sure. Kannberg's pure joy back in Boston was infectious – especially when a Preston School of Industry bandmate joined him on vocals for a songs – but his Vegas frustration even moreso. In my head I've already tried to meld the two sets – sound from Vegas and mood from Boston – into one perfect show (and they didn't play "Debris Slide" at either one of 'em, dammit).
The final show of Pavement's 2010 reunion tour was in Buenos Aires on November 22nd, 2010, and while a January interview with Nostanovich says we may see them again "in the next few years", he pretty much rules out new songs. Still, I doubted we'd ever see Pavement reunite in the first place, so nothing would surprise me at this point. (actually, that's not true… new MBV material would surprise me.)
Here's their Boston set, with some further links to follow below. Keep in mind, as I said, the sound in the Agganis is, um, far from ideal, and my spot in the front row certainly didn't help. I spent a whole lot of time tweaking it, though, improving it as much as I could…
Live at Agganis Arena
in Boston, MA
on Saturday, September 18th, 2010
[Download the entire set as a 145 MB .zip file]
01. Silence Kid
02. Starlings of the Slipstream
03. Two States
04. Trigger Cut
05. Heckler Spray
06. In The Mouth A Desert
07. Stereo
08. Date w/Ikea
09. Stop Breathing
10. Gold Soundz
11. Conduit For Sale
12. Loretta's Scars
13. Grounded
14. Summer Babe
15. Frontwards
16. Unfair
17. Fight This Generation
18. Perfume-V (for Hypnotic Clambake?)
19. We Dance
20. Brinx Job
21. Fin
22. Cut Your Hair
first encore…
23. Rattled By The Rush
24. Kennel District
25. Range Life
second encore…
26. Spit On A Stranger
27. Shoot The Singer
28. Here
More of my photos from the show are here. Check out Tim Bugbee's excellent shots along with his write-up over at Prefix.
The Boston Globe reviewed the show, as did Rock over at Clicky Clicky.
Keep an eye on the Pavement website, which has promised to relaunch "with surprises galore" at some point.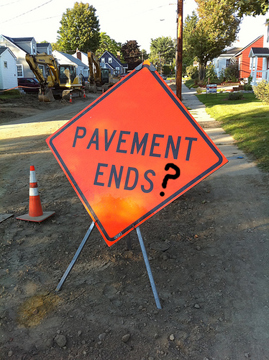 [the fine print] If anyone has an issue with these MP3s being made available, just let me know (my contact info in the 'nac faq). Live sets recorded with a Sony minidisc and stereo mic, converted to .wav and edited to 256kbps mp3s.
Comments