Posted on January 24, 2010 at 9:25 pm | No Comments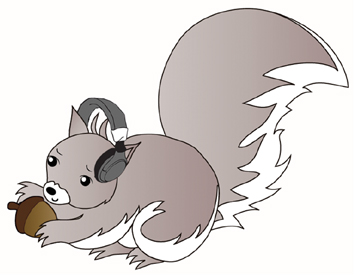 Well, here it is, now pulling into the station… the caboose at the very end of the too-long train of "best of 2009" music blogger posts, three weeks into the new year. And, as ever, it most certainly is not a "best of", but simply a "my favorites" – the albums that soundtracked my own personal year. But you knew that.
I've said it before, and I'll say it one last time for emphasis: My 2009, particularly the latter half, sucked. And blew. And whatever degrees of inhaling and exhaling of badness you can come up with. Yup, it was the very definition of "not good". In fact, it would be tough to fathom a more difficult 6-month stretch (and no, that is not a challenge, oh make-believe chess player in the sky. Ease off!). But without the albums listed below, these artists, it would have been a whole lot worse.
It should be noted that, because there were so many, I've separated out my favorite albums by Boston-based bands and will post that list sometime soon, and hope to throw together a list of my favorite live shows of the year as well. At some point. Ideally before we hit 2011. Sigh.
For now, though, listed alphabetically (no silly numerical ranking for me), here are the full-lengthers (and a few EPs) that defined my Oh-Nine music-listening. I tried, and failed, to limit myself to twenty records, which goes to show what a strong musical year it was. There are even plenty of albums I didn't get a chance to spend time with that I fully intended to. And still hope to.
I commented on many of these artists and albums in my favorite songs of the year post, so head there for some commentary, and a bit more at the bottom here. Not that I'm expecting you to make it all the way through, but hey, a couple of you might. I've shared an MP3 for each entry if one was made freely available by the artist, and if not, I've included a link to where you can take a listen. And if you click on the label names below each release, you'll be taken to a page where you can buy the album directly. I've also, for the first time, made a big honkin' zip file of all the songs shared here at the end, including a few bonus tracks not linked below. Off we go then…
In the "Released in 2009 overseas but here in the U.S. in 2010" category (meaning it will also fall on my 'faves of 2010' list), we have…
In the rare "Various Artists" category, which I'm not sure I've ever had show up a previous yearly faves list…
And finally, a few 2009 EPs I adored…
Whenever I post one of these, I like to take a look at my "looking forward to in 2009" post to see which albums missed the mark, which ones surprised me, and which ones never showed. For a look back at my faves of years passed, here you go: 2008, 2007, 2004, 2003, 2002, and 2001. Yes, I missed a couple years in there thanks to overall internet-list-burnout. Won't happen again, sir.
Next up: My favorite boston-area releases, live shows, and a look ahead at 2010…
Comments