Posted on July 19, 2023 at 2:48 pm | No Comments
A quick post to mark a noteworthy anniversary…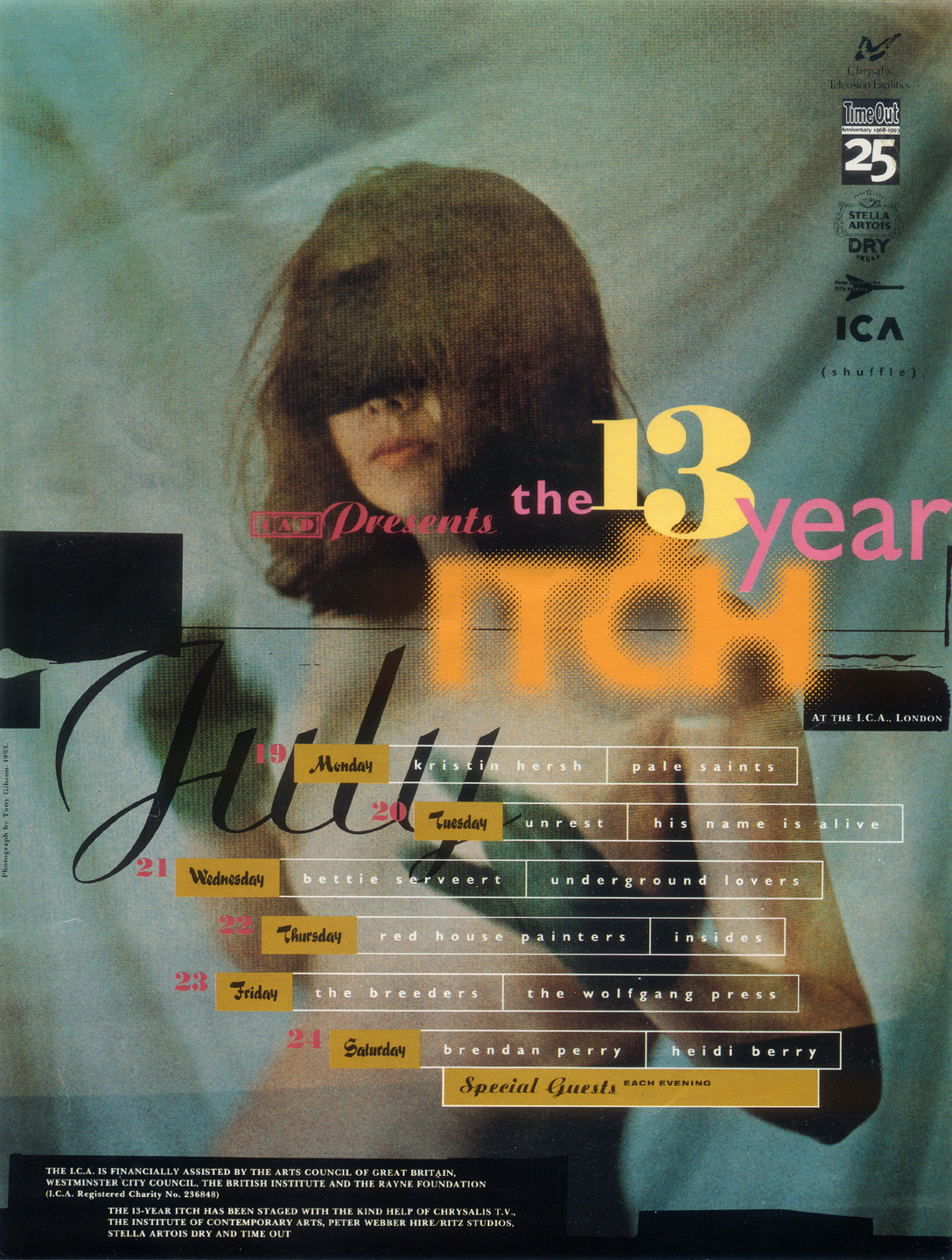 Thirty years ago today I was in England for the first time ever, and for a very, very special reason: A week-long celebration of the venerable 4AD record label called "The 13 Year Itch" at the I.C.A. London. Monday, July 19th through Saturday, July 24th, 1993. Six nights of music, two scheduled bands each night, with unannounced 'special guests' each evening. Plus unique video presentations and a gallery of the unmistakable artwork of Vaughan Oliver (RIP), Chris Bigg, and their collaborators at v23. The announced lineup? Undeniable. Kristin Hersh, Pale Saints, Unrest, His Name Is Alive, Bettie Serveert, Underground Lovers, Red House Painters, Insides, The Breeders, The Wolfgang Press, Brendan Perry of Dead Can Dance, and Heidi Berry. Some of the surprise bands? Throwing Muses, Lush, Ether (more on them below), and bonus second sets from the Breeders & Unrest. Unreal.
This trip started my unending love-affair with label-centric festivals. As much as I say I'm not a 'festival kinda guy', if a label I love is throwing one, I'm probably there. Merge, Teen-Beat, Matador, Touch & Go, Slumberland, Numero (earlier this year), Dromedary (later this year), I've been to a lot of 'em, and they've been some of the musical/travel highlights of my life.
Interview clips & live footage from the UK version of MTV's 120 minutes
Some random personal (and mostly fuzzy) recollections from that week to accompany some photos I snapped below…
Whew, those surprise guests. I was a massive Throwing Muses fan who was already excited enough to see Kristin Hersh solo, and certainly didn't expect the whole band to play that week. And having the Breeders walk on stage a day after their scheduled slot for a bonus set? Hearing songs from the not-yet-released "Last Splash"? Thrilling. And Lush?! Premiering songs that would eventually appear on their 1994's "Split" LP (and even one from 1996's "Lovelife"). Amazing. And then there's Ether… a supergroup if ever there was one. When they took their places in front of us, I couldn't believe my eyes and then my ears: The band included the much-missed Caroline Crawley of Shelleyan Orphan along with guitarist Pearl Thompson and drummer Boris Williams of the Cure. Having two members of your favorite band suddenly appear in front of you is a shocking, unforgettable thing. And that meant that I'd get to see two of my top five fave drummers play that week (guess the other). Ridiculous.
I was very glad to randomly meet Andrea Feldman & Susan Curran early in the week, who had also traveled from New England, Providence to be exact. Fellow music (and 4AD) nuts who were starting up a great 'zine called Warped Reality, they made my first-ever overseas solo trip that much more comfortable, and it hit hard when Susan passed away a decade ago (can't believe it's been that long). I also got to hang with Brant Nelson, who would found Dewdrops Records that year, and would eventually put out music from the first band I was ever in.
Another chance encounter and bit-of-bonding I treasure is with Red House Painters guitarist Gordon Mack. We got talking shortly after I arrived when I recognized him in the crowd and hit it off… he was incredibly kind, open, and affable, and we spent a bunch of time together that week. I was in awe of his band, but he was so genuine that he instantly squashed any of my potential fanboy behavior. When he'd had enough of the crowd at one point, he said "Let's get outta here and hit a pub." We lost touch, and I was bummed when he eventually left the band… they never sounded better than when he was creating his soundscapes inside of their songs.
There's a mystery photo below, and maybe someone reading this can help with my faulty memory. One of the pictures is of Ian Masters, who was at the festival but who, as I was recently reminded, had left the Pale Saints by that point. Was his new band Spoonfed Hybrid one of the surprise guests? Did he jump on stage with His Name Is Alive? I don't remember! Do you? Let me know. Update! HNIA drummer Trey was kind enough to confirm that Ian did, in fact, play bass with them during their set. Which I was surely very excited about at the time, but the knowledge disappeared with the passing years. Mystery solved!
You can find some of the setlists from that week at Setlist.fm, and listen to a few live recordings on youtube.

Here's my set of point-and-shoot photos from the week. Wish I'd taken more, but the pre-digital-camera era and varied crowd spots kept it limited (though I certainly think I got enough shots of Kim Deal :-))…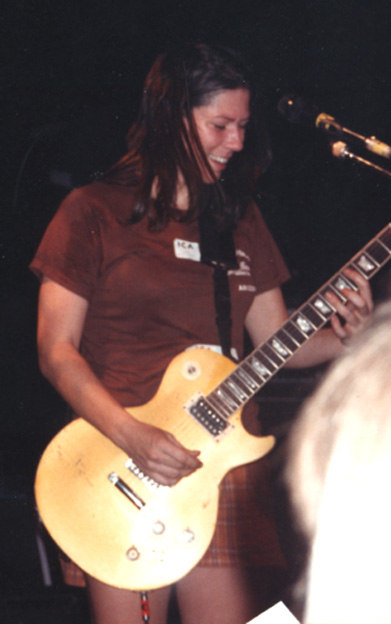 Kim Deal of the Breeders during their surprise set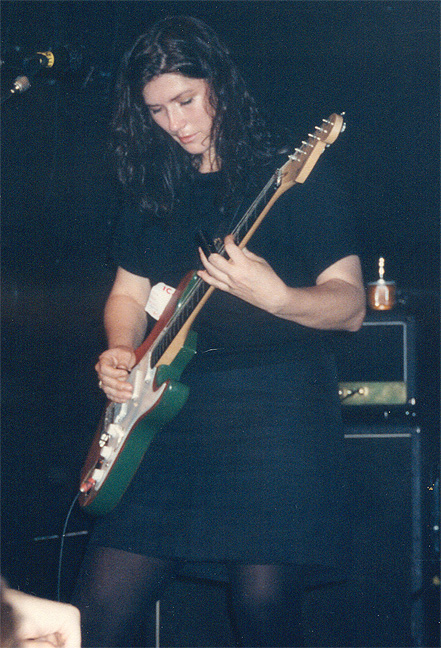 Kelley Deal of the Breeders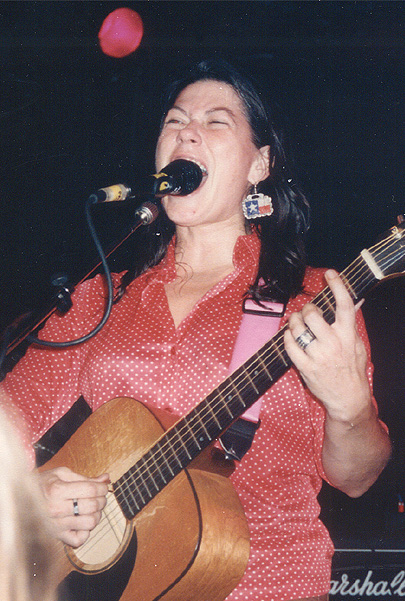 Kim again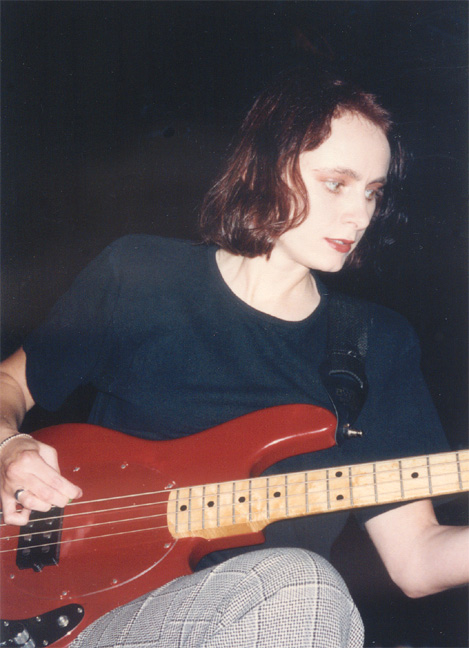 The Breeders' Josephine Wiggs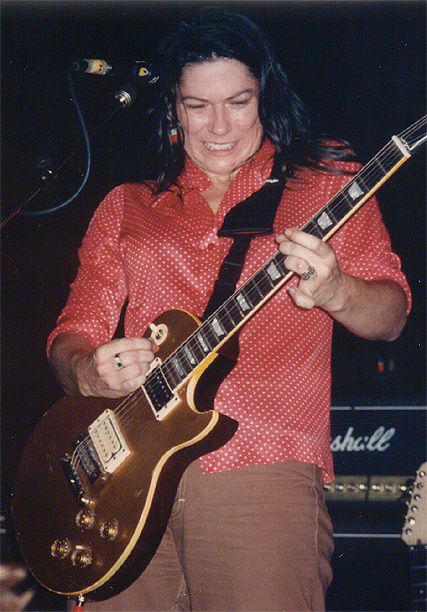 more Kim
Kelley Deal wearing my favorite Unrest t-shirt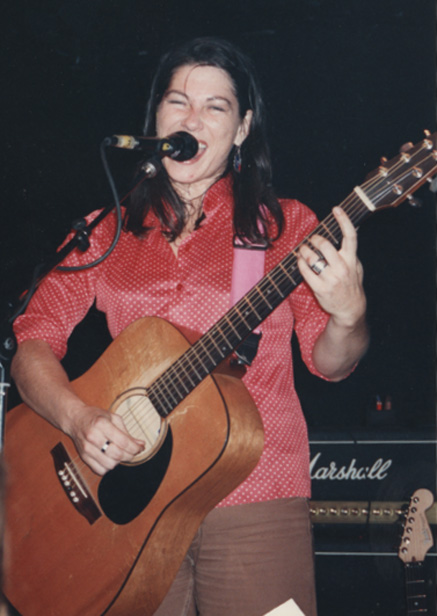 Look, it's Kim again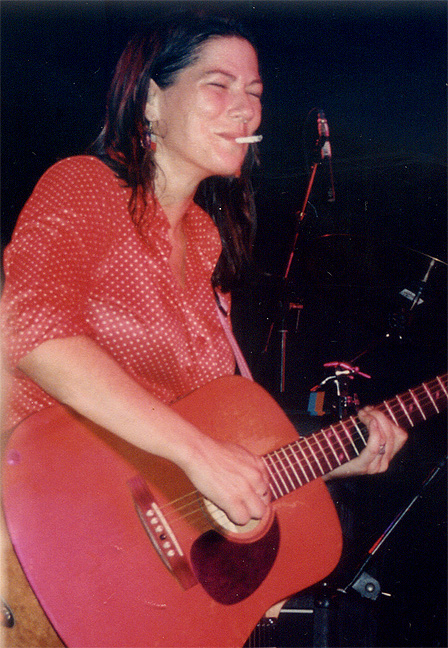 Kim Deal, back when you could smoke on stage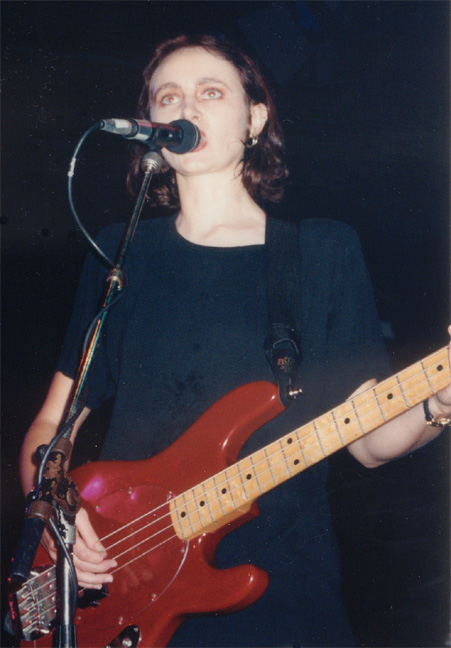 Josephine Wiggs of the Breeders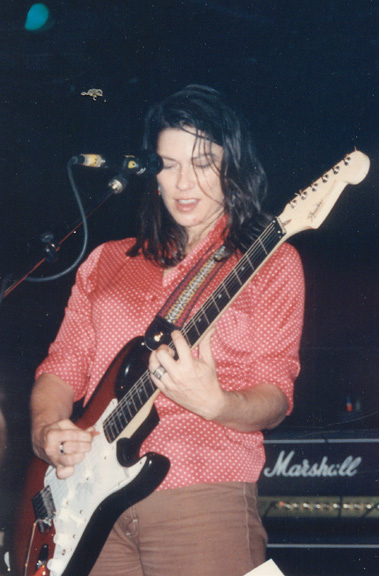 another Kim Deal shot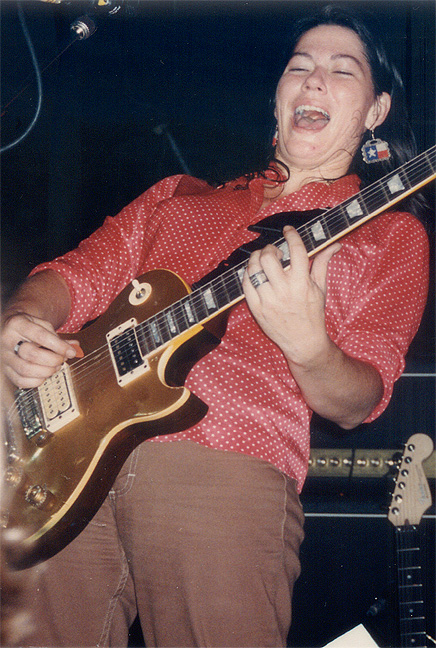 … and a last one for good measure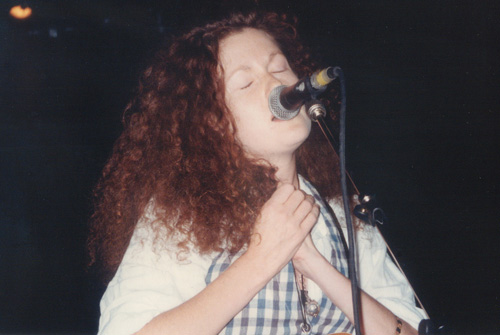 Caroline Crawley of Ether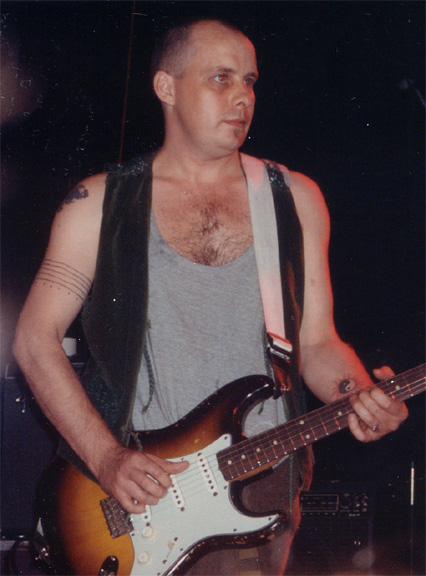 Ether's Pearl Thompson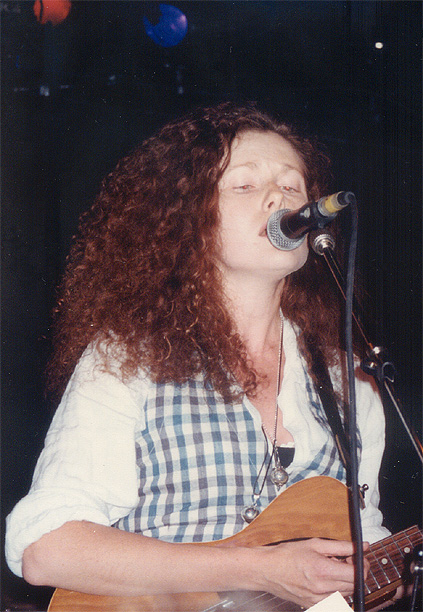 Ether's Caroline Crawley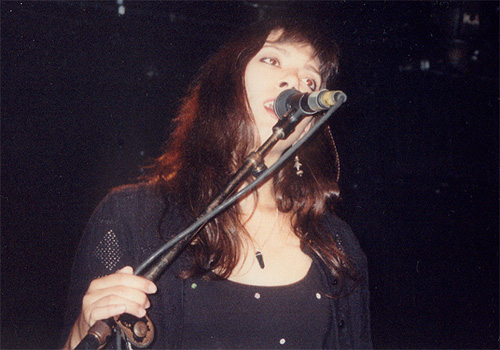 Karin Oliver of His Name Is Alive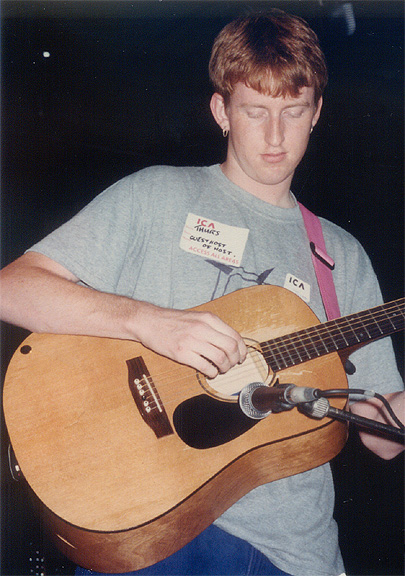 Guest Jason Farrell helps introduce Red House Painters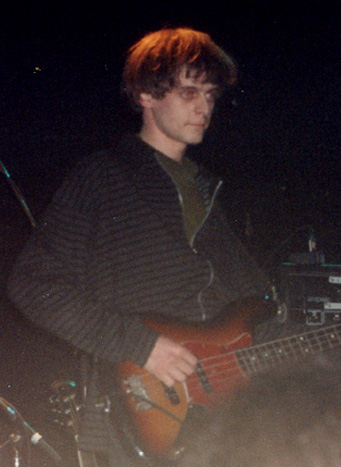 Former Pale Saint Ian Masters on stage with His Name Is Alive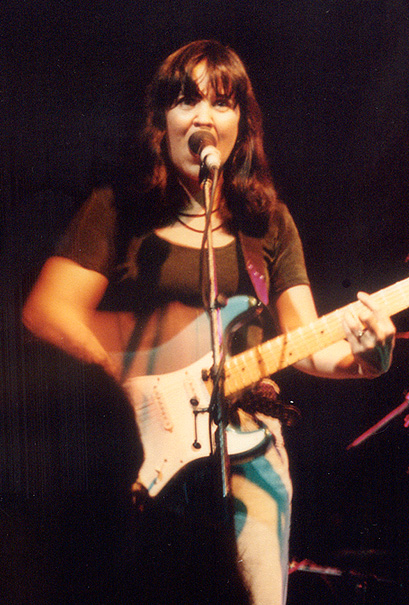 Kristin Hersh of Throwing Muses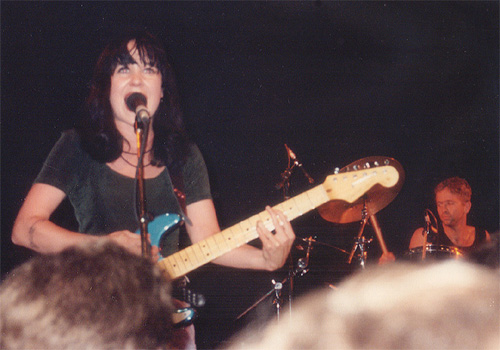 Throwing Muses' Kristin Hersh & David Narcizo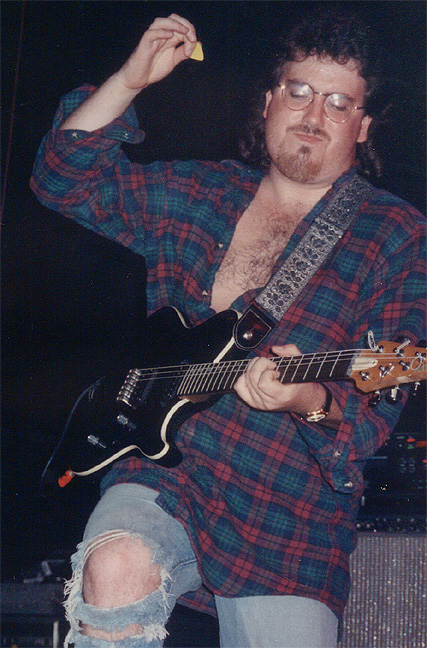 Gordon Mack of Red House Painters
Mark Kozelek of Red House Painters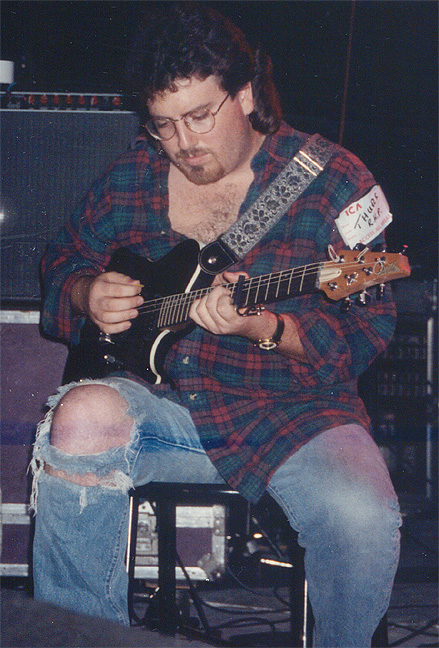 Red House Painters' Gordon Mack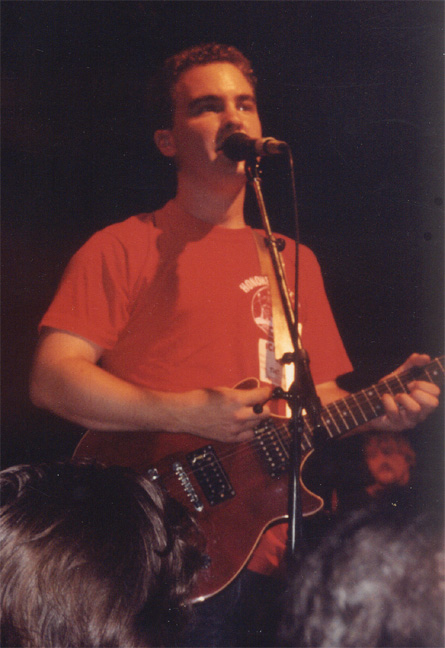 Mark Robinson of Unrest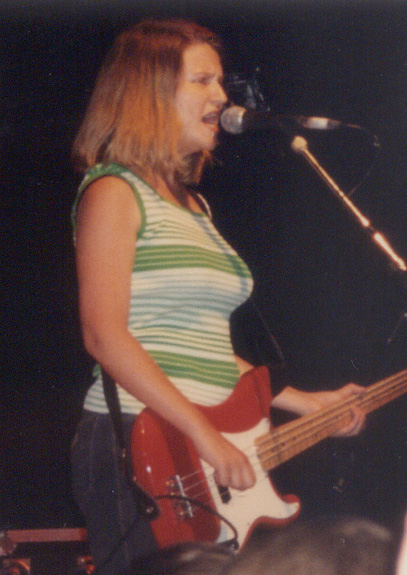 Bridget Cross of Unrest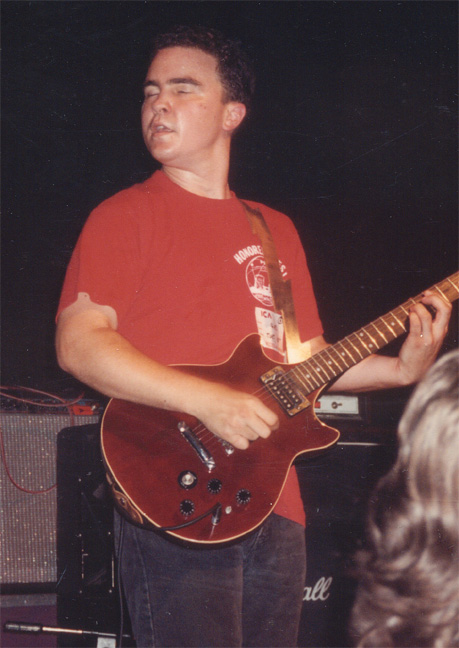 Unrest's Mark Robinson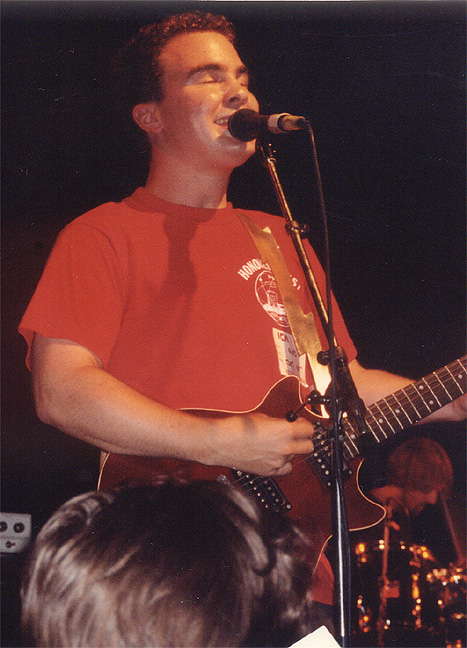 Unrest's Mark Robinson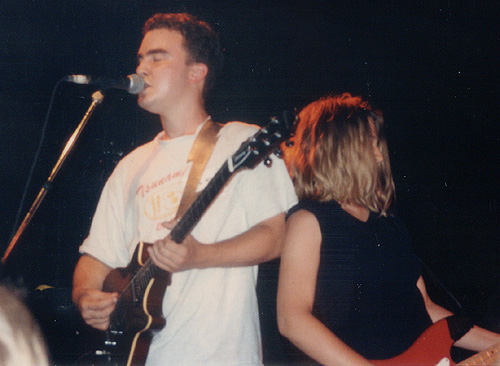 Unrest's Mark Robinson & Bridget Cross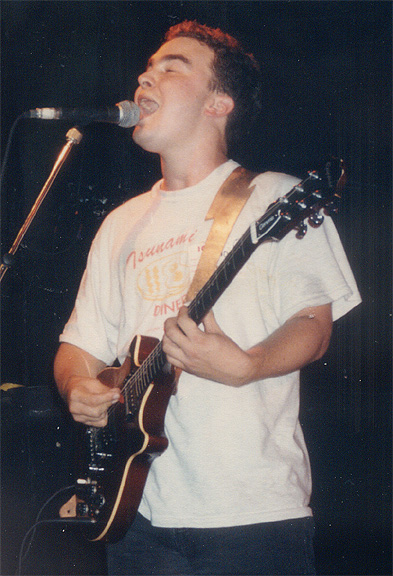 Mark Robinson sporting a spiffy Tsunami t-shirt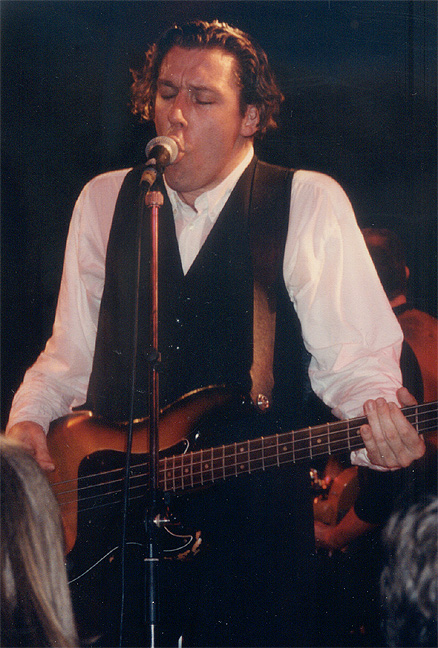 Michael Allen of The Wolfgang Press
Bless you, Ivo-Watts Russell, and everyone involved in putting that week together, for giving this Vermont kid a reason to take his first-ever cross-Atlantic flight. And memories I'll never forget. Mostly.
Comments